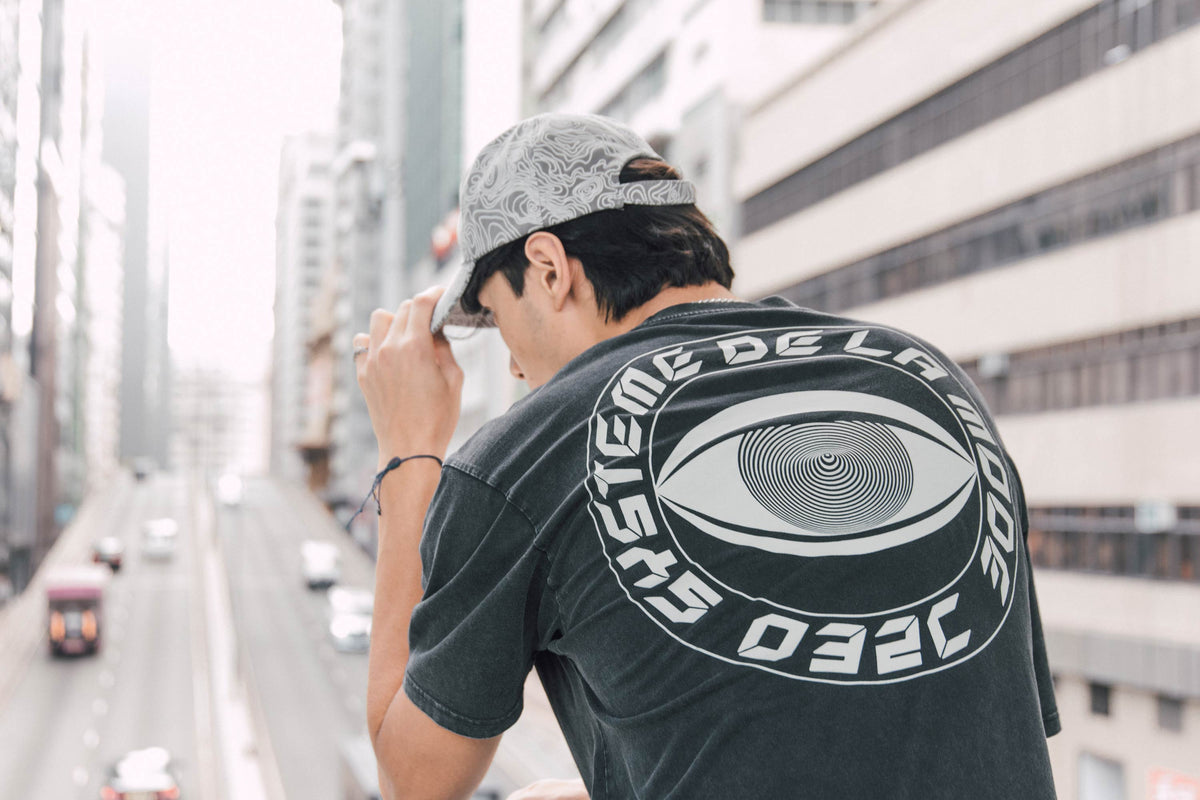 032c Spring/Summer 2021 Collection - Second Release at JUICE!
Berlin-based Magazine now turned fledgeling streetwear label, 032c has recently released its Spring/Summer 2021 collection. A large basis of this collection is in reference to the study of fashion as a language and these garments symbolise a special sign, giving each piece a double entity.
Meanings and language change as trends shift, and in SYSTÉME DE LA MODE, the clothes change too. The appearance of the garment morphs and the message changes as a result.
This release consists of a variety of accessories, tees and more - having based a large portion of the pieces on the idea of shifting garments, all of these pieces feature some unique attribute - whether it be the designs, fabrics, or even add-ons, they all feature a hidden message.
One of the most significant statement accessories in the collection is the Leather "Ghost" XL Shopper - made from 100% calf leather, the XL tote bag is ladened with heat sensitive coating that morphs from black to white in response to body heat.
Another important piece is the "Machine" Chain Cap, with an embroidered velcro logo patch layered on the front panel, and a removable "Machine metal" chain which can be fastened to the base - engraved with the brands namesake logo.
Check out the release at JUICE Causeway Bay and online at JUICESTORE.com!