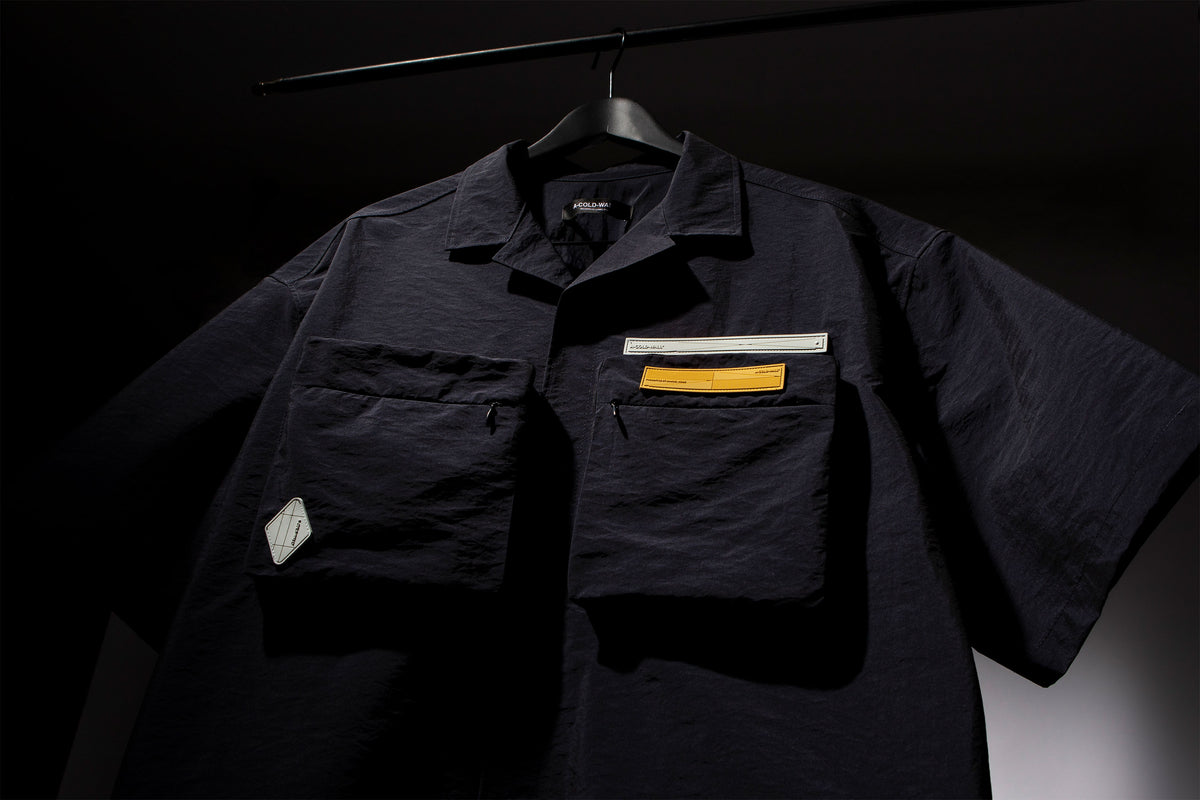 A-Cold-Wall* Autumn/Winter 2021 Collection Release Featuring Elevated Technical Wear & Dystopian Imagery!
Among the many young designers, Samuel Ross stands out within the British populous as having some of the most provocative and outspoken pieces in the business. A-COLD-WALL* has based itself around its high-energy and vast concepts inspired by dystopian future. But, upon entering their digital presentation for the brand's Autumn/Winter 2021 season we are met only with 10 flickering words; portal, structure, saturate, mediate, open, retreat, forum, plural, omnist, reach, each repeated 4 times - a far cry from the previous seasons' large array of abstracts. This leaves a lot of the concepts interpretation up to you and I, having to discuss the reason for the words being Ross' transition into a new mental head space and idealisms for his brand, with the words "portal" and "structure", and the "mediation" that may have been involved within the separation of his brand into ACW(made for the younger demographics) and A-COLD-WALL*(for the mature looks).
Another standout mention from the brand's digital presentation would be its use of distorted aesthetic, still staying true to that ethereal and dystopian vibe but in a more chaotic manner. Upon pressing enter you are plunged into a portal of lagged-imagery commonly seen on old computer when something had gone wrong, hovering over a picture plunges you deeper into this other-worldly distorted effect; but upon clicking the image, the screen tunnel visions with its background and soundtrack muting slightly to push full focus onto the portrait. Produced by Kelvin Krash, the musical score offers a mixed genre assemblage of heavenly, techno, orchestra, futuristic, and dark styles, all put into one smooth dystopian story. The official campaign video is also met with the same ethereal soundscapes and shows more insight into the vision behind this collection.
This upcoming Autumn/Winter 2021 season for A-COLD-WALL* has been imbued with a variety of lighter silhouettes, and more beige and white hues that have been seen in previous seasons. Redefining the brand image that Samuel Ross has constantly played upon, this time, we see the brand's commonly seen tech-wear and formal style through its use of shirt, jacket, and t-shirt silhouettes, all elevated to fit into Ross' new brand narrative of minimal interpretive luxury fashion. The collection features collaborations with eye-wear brand RETROSUPERFUTURE, high-end outerwear brand Mackintosh, and legendary footwear label Dr. Martens. In this drop we have some of the elevated technical wear from A-COLD-WALL*, starring the Technical Woven Cuban Collar Shirt in a 'Navy' colorway, the abstract Knitted Contrast Panel Tee in 'Black', and the Woven Cast Crinkle Shorts in 'Black'.
Take a look at some of the newest pieces to come out of A-COLD-WALL*'s newest Fall-Winter 2021 collection below! Available now at JUICE Causeway Bay and online at JUICESTORE.COM!