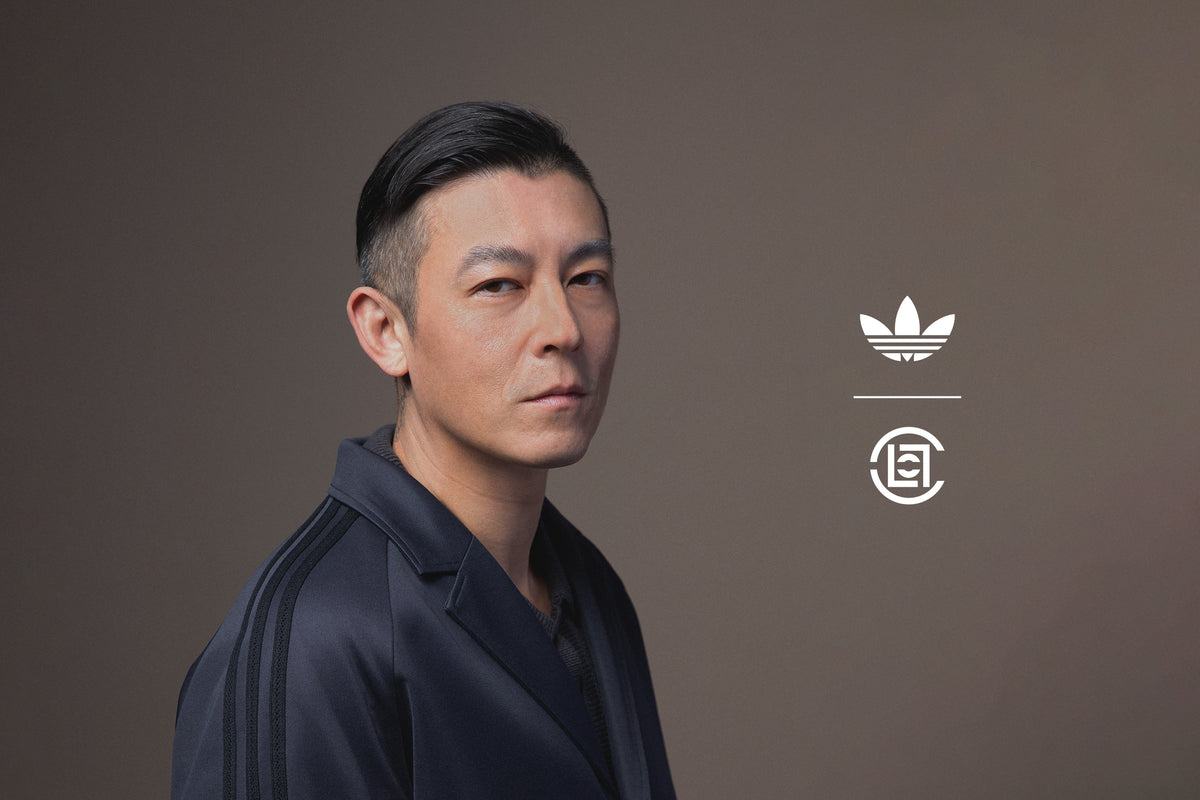 adidas Originals and Edison Chen Announce Global Partnership Inaugural Collection Revealed at the CLOT SS24 Fashion Show during Shanghai Fashion Week
adidas Originals and Edison Chen announce their global partnership, adidas Originals by Edison Chen, as Chen makes his return to the brand to begin a new era of collaboration that will redefine creative innovation and build a cultural legacy for the future.

Chen is the Founder and Creative Director of global lifestyle brand CLOT, which is celebrating its 20th anniversary this year. After moving from Vancouver to Hong Kong in his youth, the clash of East meets West began for him as he adapted to the exposure to different cultures. His experiences and new perspectives opened his eyes to globalism and started to lay the foundation for what would eventually become CLOT.
For his partnership with adidas Originals, Chen will bring an innovative vision and creative prowess to introduce exclusive collaboration styles, leveraging adidas' extensive archive and history in the process. With a focus on fostering cultural exchange between the East and West, adidas is partnering with Chen to introduce collections that push boundaries and defy the norms with his thought-provoking designs. This partnership will foster a future pipeline of creators with multi-faceted talent, knowledge and vision for the brand's future. The collaboration is a testament to both partners' global credibility in fashion, music, and retail to act as a catalyst for cultural connection worldwide.

"With adidas, we're creating to inspire. I think the ability to freely create something is one of the reasons why I do this. My whole aesthetic, especially in the past few years, has fully transformed. I haven't had the chance to create through that lens yet, which is why this collaboration is exciting and nerve-wracking for me because we're heading in that direction through this partnership. I'm coming in with a new inspiration. I spent the summer in Europe immersing myself in the adidas brand, which gave me a new point of view. The new EDC vibe is more chic than street. After the 20th year, I'm more excited than ever."  -- Edison Chen

The CLOT SS24 Fashion Show encompassed a unique community of young designers, collaborators and friends to tell a story about the throne and who will be the next in line - a metaphor that it can be anyone.
Celebrating the shared commitment to creative innovation between adidas Original and Edison Chen, the "Change The Generation" collection explores three distinctly different styles ranging from ultra-lifestyle to formal dress and active/streetwear bringing to life a collection that can be explored individually as well as a collision of the three lifestyles together. Pieces from the collection will start becoming available in 2024.