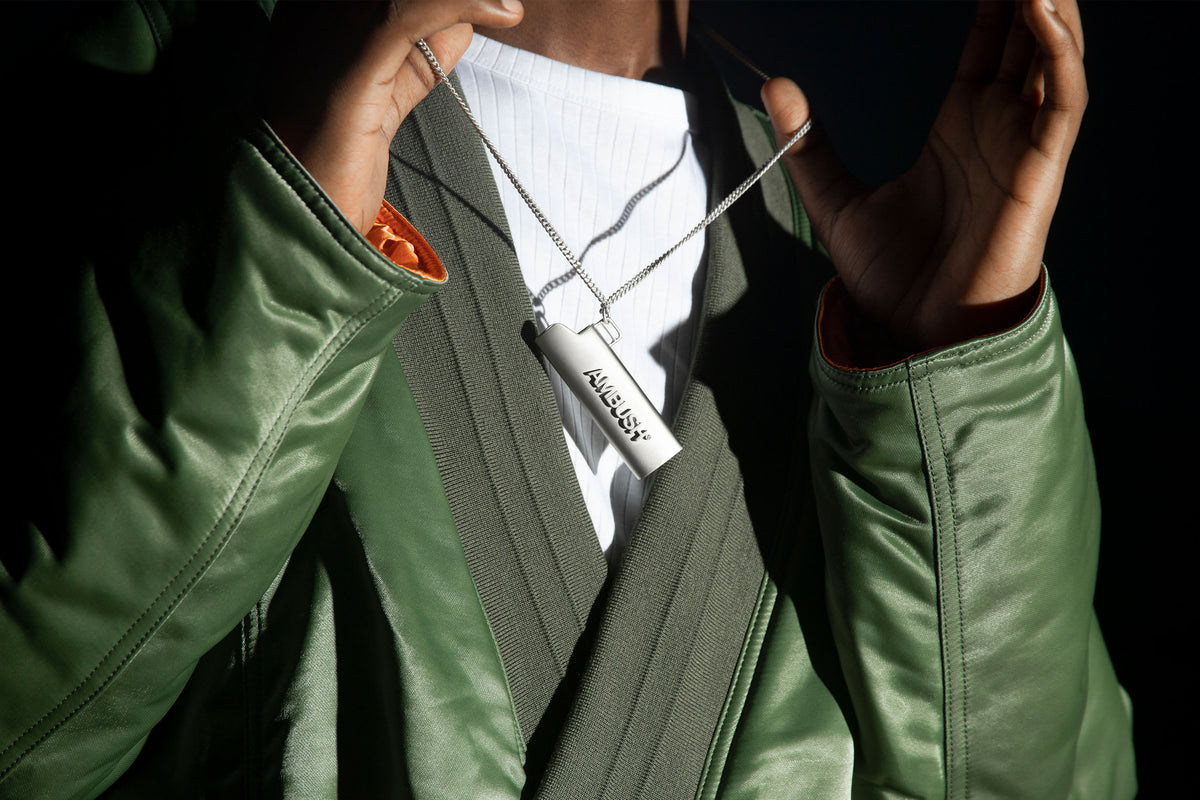 AMBUSH showcases traditional yet striking designs in its Fall Winter 2020 Collection
Yoon and Verbal of AMBUSH have unveiled the brand's Fall-Winter 2020 Collection, including an array of striking t-shirts, crewneck sweaters, jackets, coats and most notably, jewelry. Some of Yoon's work consists of designing jewelry for fashion-giant Dior, then creating her own jewelry for her brand AMBUSH.
The collection showcases contemporary designs, bold colors and seamless cuts. The unique style developed by the brand pays homage to its Asian-influence, such as the traditional Kimono and Geta derived from Japanese culture. 
The silhouettes displayed in the images garner a sense of calmness and comfort, the pieces remain light and comfortable for the wearer as was the goal for the collection. The brand remains urban whilst trying to incorporate a more smart and streamlined style. 
A nod to their previous Autumn Winter 2018 NOBO collection, which featured contemporary jewelry inspired by Yoon's childhood in Seattle, this collection features similar motifs and designs in their jewelry. The brand's contemporary attitude goes against the norm as shown in the design of its pieces with its evidently experimental style.
Take a look at the brand's newest collection at JUICE Causeway Bay, K11 Musea and online at JUICESTORE.com.