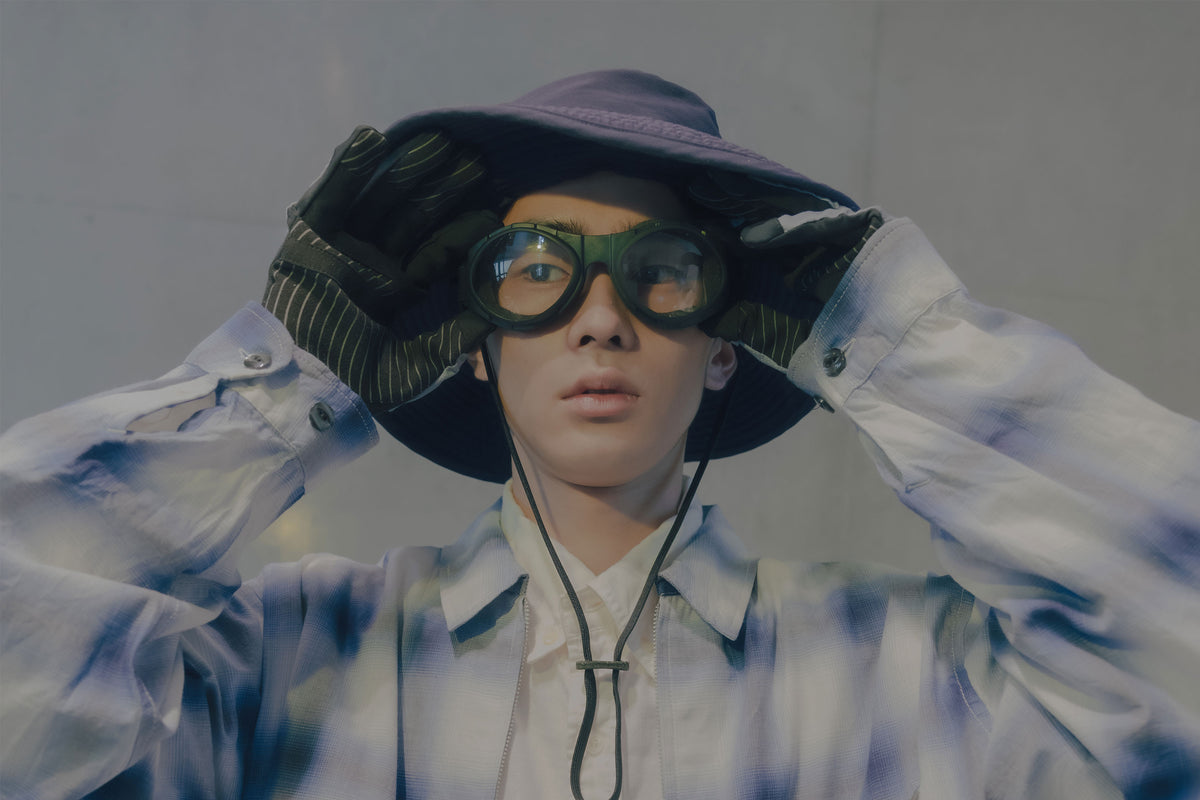 ANACHRONORM - JAPANESE SELVEDGE DENIM FOR ALL
Born in the denim capital of Japan, Okayama — ANACHRONORM was founded in 2004 by designer Tomoki Tanushi. The namesake ANACHRONORM is a combination of the words 'anachronism' defined as something belonging to a period other than that in which it exists, and 'norm', meaning something usual or standard. Dubbed "The New Vision for the Next Era", Tanushi's brand seeks to recreate the vintage concept, aiming to create timeless individual pieces that'll last and be passed down from generation to generation.
The brand and its vision caught the attention of creatives worldwide, and in 2006 Tanushi collaborated with artist José Parlá and Dr. Romanelli for their "JUNE 13TH" exhibition in Hong Kong, Tokyo, and Los Angeles. ANACHRONORM produced denim jeans for the event, and each leather back patch was inscribed with José's influential art graphics, which were showcased amongst Visvim and Dita pieces — other prominent brands of the time.
ANACHRONORM, since its inception, has spanned many sub-labels with different design focuses. Spanning from design aspects based on innovation, material, sewing, and processing techniques with "NORM-LABEL", to sustainability focuses with "UPCYCLE" for YOUR LIFE. Whatever your preference, ANACHRONORM is bound to hit with its broad selection of high-quality pieces.
Renowned for its quality — signature pieces of the brand's collection include pant silhouettes; ranging from baggy wide-legged trousers to straight-cut distressed denim jeans crafted from Japan-quality selvedge denim; heavyweight t-shirts made from high-quality cotton; and jackets spanning from light and dark-washed denim coach jackets to military-style overcoats made from repurposed vintage fabrics.
ANACHRONORM has continuously provided different styles for many of the brand's fans and Tanushi's strong inspiration from classic Americana workwear shines through. The long-time designer provides his signature flair unique to each piece, showcased from the design details in the stitches to the dye styles within the processing, a testament to the brand's vision.
Check out more of the renowned ANACHORNORM brand below, now available in-store at JUICE Causeway Bay and online at JUICESTORE.com.