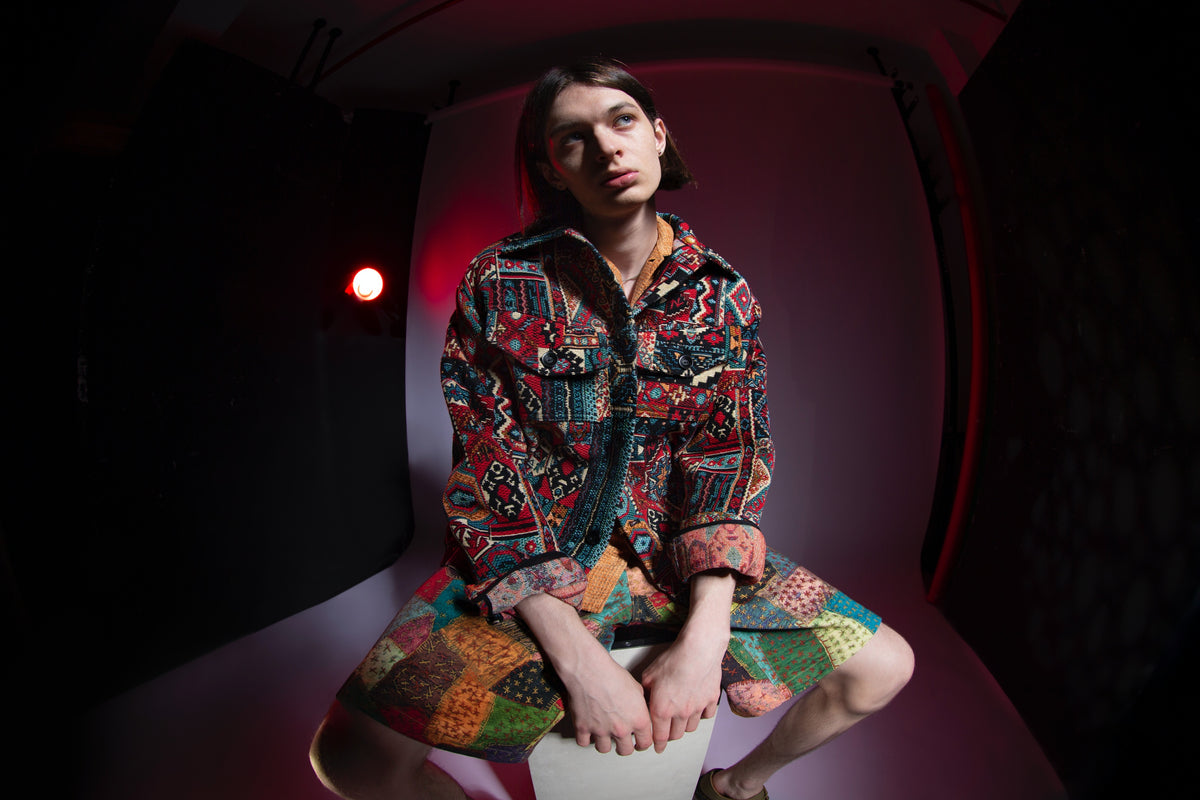 Andersson Bell takes us on an imaginary vacation this Spring Summer 2022
With a brand name inspired by the typical Swedish last name that doubles as a tribute to the bells Korean temples are known for, Seoul-based label Andersson Bell is loved for presenting Scandinavian aesthetics with a Korean point of view. For the Spring Summer 2022 season, the brand has introduced a holiday collection dubbed "Confusing Trip". Imagining a vacation everyone is so dazed and confused no one has a clue of the time and place, this collection takes a poke at the state we are in as we continue to journey through the pandemic.

Andersson Bell Unisex Mahi-Mahi Convertible Collar Shirt
Taking inspiration from the mahi-mahi fish we hypothetically encountered during this imaginary trip, the team drew inspiration from its rich, iridescent colors featuring a beautiful gradient of green and yellow, topped with splashes of electrifying blue. Other than visual hits, the color palette also offers cues to the different aspects of the range. Green, for example, hints to the sustainable production of the collection, while blue refers to Scandinavian glaciers; yellow, on the other hand, signals Asian touch—all coming together to summarise the unique perspective and creative vision of the brand.

Andersson Bell Unisex Impressionist Printed Shirt