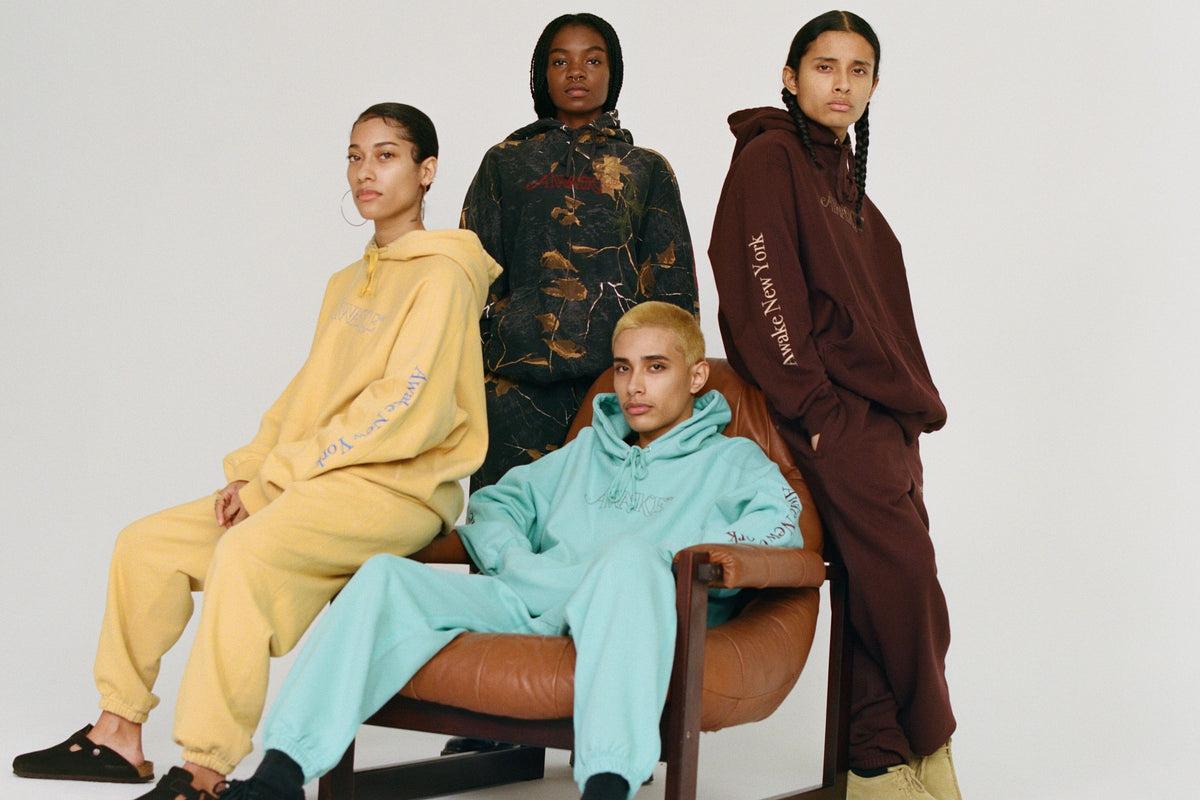 Homely Streetwear Selections from Awake NY Fall/Winter 2020 Collection!
Awake NY has come up with an array of homely streetwear selections for its Fall/Winter 2020 collection release. From cardigans to flannel shirts, the brand's assortment of garments are made for comfort and style, whether it be for travelling outdoors or staying cozy at home. The fabrics scream timelessness and flair coming from striking pieces such as the Paisley Style Cardigan in Carolina and Black, the Red, Green and Black Flannel Shirt, hoodies in Teal and Real Tree colorways and Embroidered L/S t-shirts.
The most notable piece in this cosy collection is the Paisley Pearl Button Cardigan, the signature feature of this silhouette would be the addition of the pearl buttons and the unique colorway of pastel blue and faint black, and the other of salient black and green. This release from Awake NY's collection also comes with a variety of t-shirts that pay homage to activist Angela Davis in a few different colorways, as well as beanies with the brand's namesake and Chinese characters embroidered on top.
Check out Awake NY's Fall Winter 2020 lookbook below! 
Available soon at JUICE K11 Musea and online at JUICESTORE.com on Tuesday November 24!