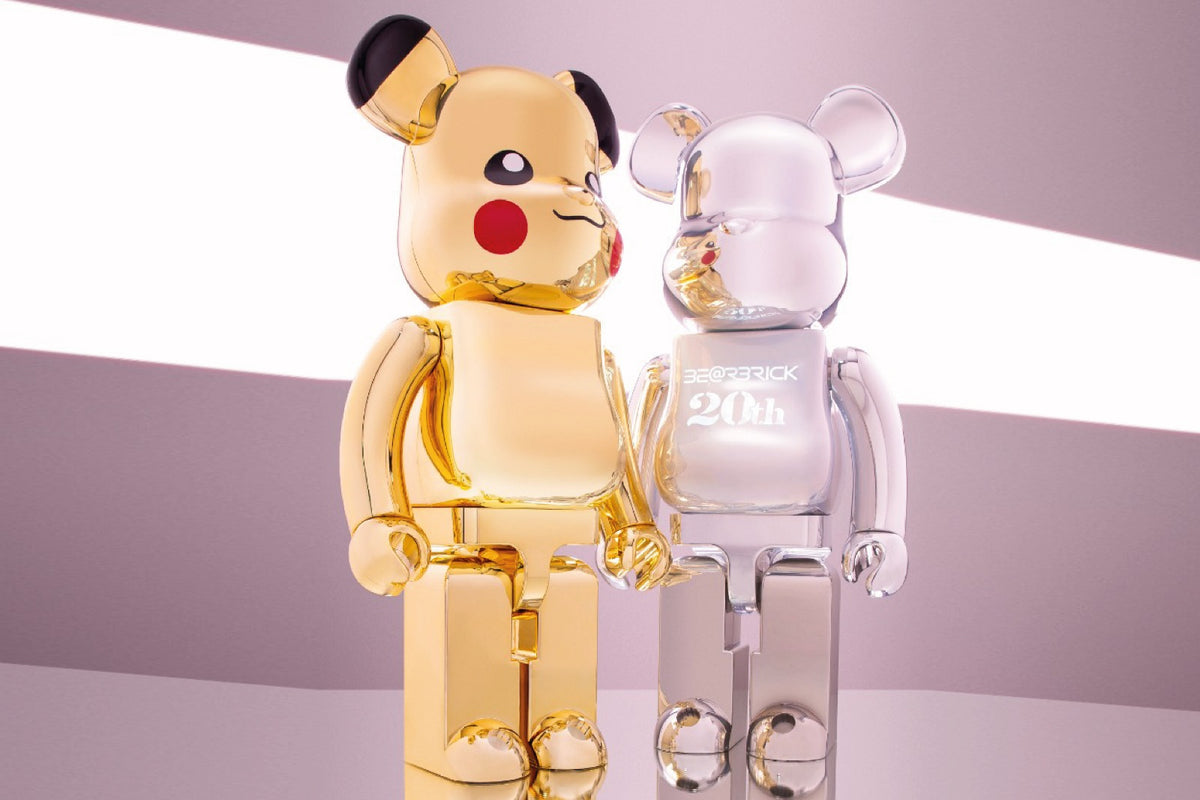 MEDICOM TOY: The BE@RBRICK WORLD WIDE TOUR 3 Arrives at JUICE!
MEDICOM TOY this year has celebrated its 25th year in existence with an event commemorating the 20th anniversary of the birth of its world-renowned BE@RBRICK, from the 4th-9th of December 2021. Named the BE@RBRICK WORLD WIDE TOUR 3, or BWWT for short, the event will bring together some of the world's most celebrated creative entities in producing a BE@RBRICK of their own. Previously, the first BWWT was carried out from 2004 till 2007 in 6 different cities internationally, the second BWWT in 2011 with over 70 different creators.
This year each respective brand/creator had designed their own creative piece and vision to place atop a BE@RBRICK canvas of 1000% size to display for the event. Some of the notable designers to contribute to the highly-anticipated event include Polo Ralph Lauren, READYMADE, Collette's Sarah Andelman, HOOD BY AIR., Pokémon, and many more. All creators were curated and brought together through the artistic vision of CLOT's Founder and Creative Director, Edison Chen.
Following the release of Errolson Hugh's ACRONYM brand infused BE@RBRICK as part of the BWWT3 event, MEDICOM TOY has now announced the release of more of the pieces displayed at the event, including The Pokémon Company's Pika-Chu GOLD CHROME BE@RBRICK, and MEDICOM TOY's 20th Anniversary DEEP CHROME BE@RBRICK, both pieces in 400% (+ 100% for the Pika-Chu piece) and 1000% versions, available on December 29 2021 at select JUICE locations and online.

The Pokémon Company's "Pika-Chu GOLD CHROME" BE@RBRICK is inspired by its prior 2020 release of the "Pikachu" BE@RBRICK in 100% & 400% versions, now with an added golden chrome texture, the piece is in reference to the rarity of gold Pokemon cards, with the rarest being a 24-karat Gold Pikachu card from 2016. MEDICOM TOY's 20th Anniversary 'DEEP CHROME' BE@RBRICK, uses minimalist references from its previous BE@RBRICK 1st Model imbued in a deep 'WHITE CHROME'.
Soon to be released pieces include, the Evangelion Unit 1 BE@RBRICK created in collaboration with the timeless sci-fi anime Neon Genesis Evangelion released in 1995, and the Jackson Pollock BE@RBRICK which uses his renowned transcendent drip method, encased in CHROME. Both BE@RBRICKs are available January 5 2021.
The upcoming BE@RBRICK WORLD WIDE TOUR 3 releases will be available at:
JUICE Central
JUICE Causeway Bay
JUICE K11 MUSEA
JUICE Shanghai*
JUICE Chengdu IFS*
JUICE Guangzhou*
JUICE Taipei
JUICE Taichung
JUICE Los Angeles (coming soon)
JUICESTORE.TW
JUICESTORE.COM
*Please check each store location's respective Weibo accounts for more information.