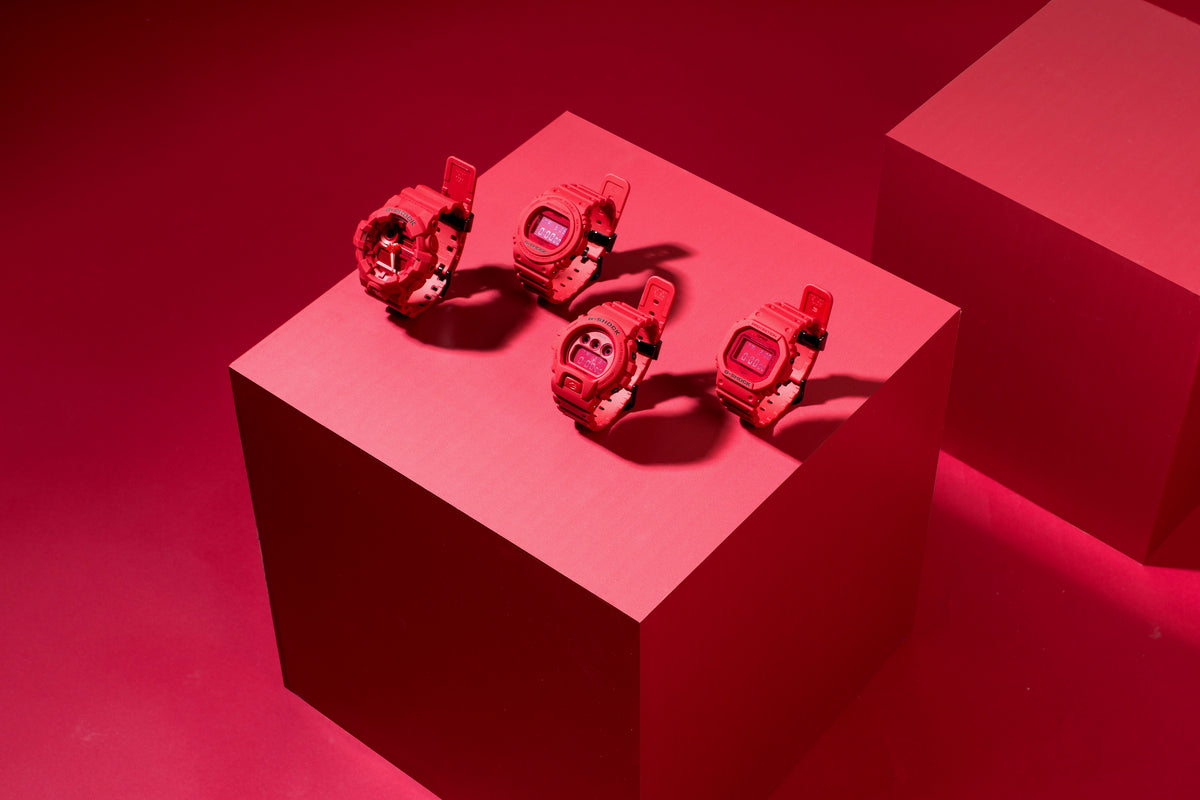 CASIO launches the 35th Anniversary G-SHOCK Red-Out Collection at Juice Causeway Bay
Coming up in January 26th, 2018 — CASIO will celebrate the 35th anniversary of its G-SHOCK brand of shock-resistant watches at Juice Causeway Bay with a special launch event. This huge milestone of course isn't short of an exclusive release of a Red-Out commemorative collection of five G-SHOCK models.
G-SHOCK began its developments in 1981 by an engineer driven by a desire to create a tough watch that would not break if it were dropped. Over a couple of years and over 200 prototypes, the first G-SHOCK model with shock-resistant construction was released in 1983. The revolutionary design sparked new models to break through, basing its brand concept on "Absolute Toughness." Absolute toughness it definitely is.  
First up of the five models of the Red-Out Collection is the DW-5635C, featuring a square face, an ode to the heritage of the first G-SHOCK model.
The DW-5735C is based on the DW-5700, an early model that was popular for its digital LCD and round case.
The DW-6935C is based on the DW-6900, which is the basis of many G-SHOCK collaborations.
The AWG-M535C-4AJR is based on the AWG-M510, descendant of the first analog-digital G-Shock and featuring Tough Solar and Multi-Band 6. 
Finally, the GA-735C features an oversized, bold case.
New coating technology within paint particles has been used for the all-red matte and lusterless red finish of the Red-Out collection. The contrasting black metal parts and red LCDs boldly embody the G-SHOCK identity. Graphic artist Eric Haze has also designed the G-SHOCK 35th anniversary logo featured on the case backs of the collection.
CASIO will be hosting the 35th anniversary with launch event at Juice Causeway Bay. Named the "Hottest female DJ in Asia", DJ SODA will also be a special guest at the event!