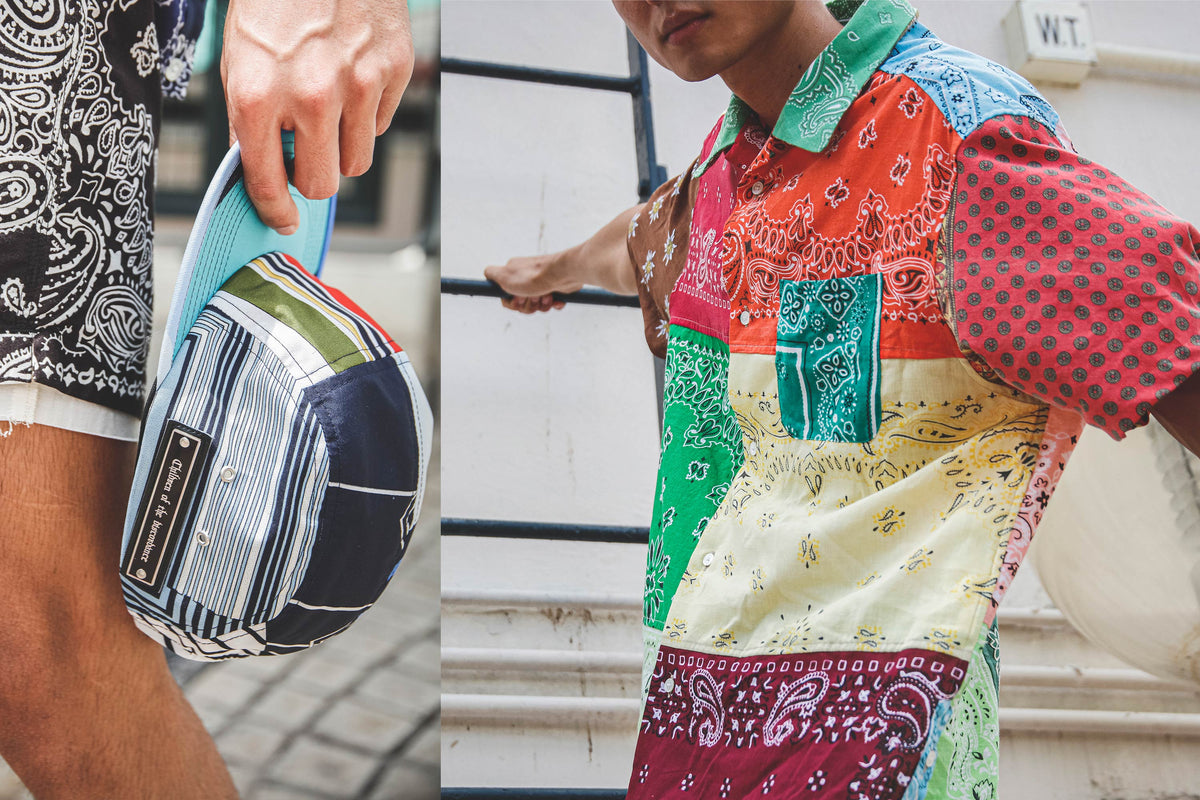 CHILDREN OF THE DISCORDANCE SPRING SUMMER 2021 - THE PROTECT ARCHIVES II
Founded by Hideaki Shikama, Japanese fashion label Children of the Discordance has put the most importance in creating garments that could be worn for a life-time. Able to transcend generations, the brand uses for each collection vintage archived fabrics and repurposes them into more updated contemporary styles. Pinpointing its inspiration through the old archived pieces and its deconstruction, into newer more refined patchwork pieces.
The brand's foundation is laid upon music, skateboarding and youth culture as a whole, depicted via the Spring Summer 2021 Milano Digital Fashion Week performance video with young professional skaters from Japan - directed by Evisen Skateboards founder Katsumi Minami. The collection's styles can range from oversized boxy tops, to regular fit paisley designed pants, synonymous with the brand's image of outlandish style and vintage aesthetics.
The collection also includes a variety of elegant cut & sew pieces, showcasing knitwear, button ups, and trousers. Notable pieces the collection include its signature paisley button-up shirt in colorways of 'Red', 'Black', 'Navy', and 'Mixed", repurposed Old Patch Denim Pants with stylish decals, and a Scarf 6-panel cap which is embued with playful colors. Other favourites are the knitwear Six Color Argyle Knit piece which is imbued with colors of pink, beige and black hues, and the Bandana Patch Shorts in black.
Check out the collection below! Available now at JUICE Causeway Bay and online at JUICESTORE.COM!
Bandana Patchwork S/S Shirt (Navy / Black / Red / Multi)
Scarf 6 Panel Cap (Blue)
Six Color Argyle Knit (Multi)
Old Patch Denim Pants (Blue)