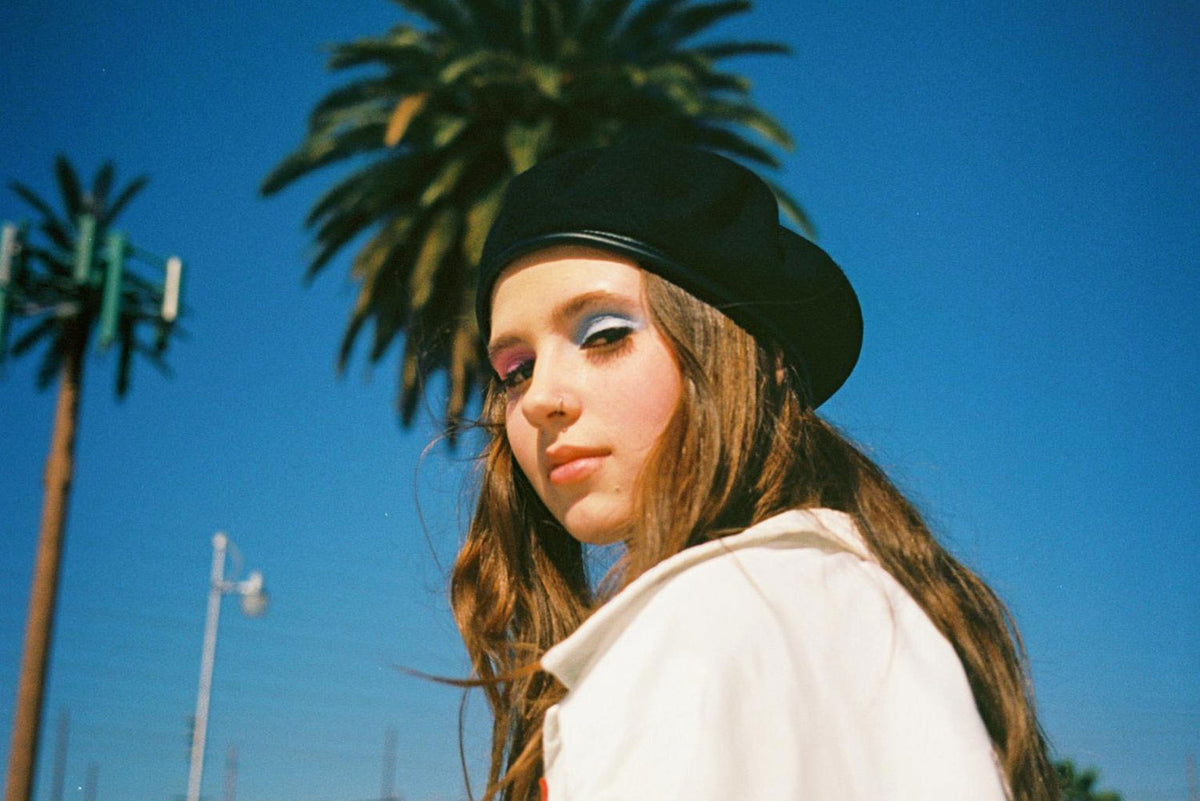 Ahead of Hong Kong Show, Clairo Talks About Being Unapologetically Yourself
The girl known for her viral hit "Pretty Girl" is finally coming to Hong Kong, and we got a chance to speak to her about her sudden rise to fame, influences and being a female in the music industry. Known for her more lo-fi, indie style music, Clairo's own personal style reflects that of something similar. You're more likely to find her dressed up in dad shoes and oversized streetwear basics than the usual flashy garbs... and it's not surprising, she did say so in her hit song ("Fuck your ribbons and your pearls, 'cause I'm not just a pretty girl").
Despite her affinity for comfort, Clairo's rise to fame hasn't necessarily been the smoothest ride. She's been hit with haters doubting her talent, especially because of her "made it myself" attitude reflected in her style and music. She's also encountered her own challenges as a young woman in music. But with her widened platform and her increasingly large fancase, Clairo's finally found her own space to be unapologetically herself.  
The world seems to (finally) be shying away from everything super glitzy and glamorous - your lo-fi, real aesthetic has really resonated with your fans. Do you think that's just a product of trends changing? For example... brands like Patagonia are fashionable now! Why do you think that is?
It might just be a trend, but I'm extremely grateful for every opportunity I've been given because of it. My main goal is to reassure young individuals that not everything you see online is real, and that not wearing makeup is okay. I love dressing up and putting on makeup just as much as I love NOT doing it, but I think there's an equal balance that every person has. I want to show the world that it's acceptable to show both sides of yourself. 
You opened for Dua Lipa last summer, who's a huge pop star. I wouldn't necessarily say your musical styles are similar at all - but are there any similarities? What was the experience like? 
Dua Lipa is an incredibly hardworking woman, and it was a privilege to be able to tour with her. While our sounds are not directly similar, I am extremely inspired by her strength and fearlessness as a solo female act in this industry. Watching her shows has taught me how to be more confident in my own performance!
Can you give a few words about being a young female in the music industry? 
I want there to be more of a space for female producers in the industry. There's a stigma around how women should look and act, and I would love to break that mold. I love producing and I don't feel like there's a space for me to feel comfortable about it and ask questions when I need to. I would love to somehow do that for someone else and start a conversation.
Can you tell us some of your biggest inspirations? Whether in art, music, fashion... 
I'd say my musical influences are a mixture between my mom & dad's musical taste. My dad introduced me to soul music like Al Green, Brenton Wood, Billy Paul, etc. My mom introduced me to alternative music like Cocteau Twins, Trashcan Sinatras, The The, Public Image Ltd, etc. I would say that I fall somewhere in-between. 
Image: Matt Dillon Cohen