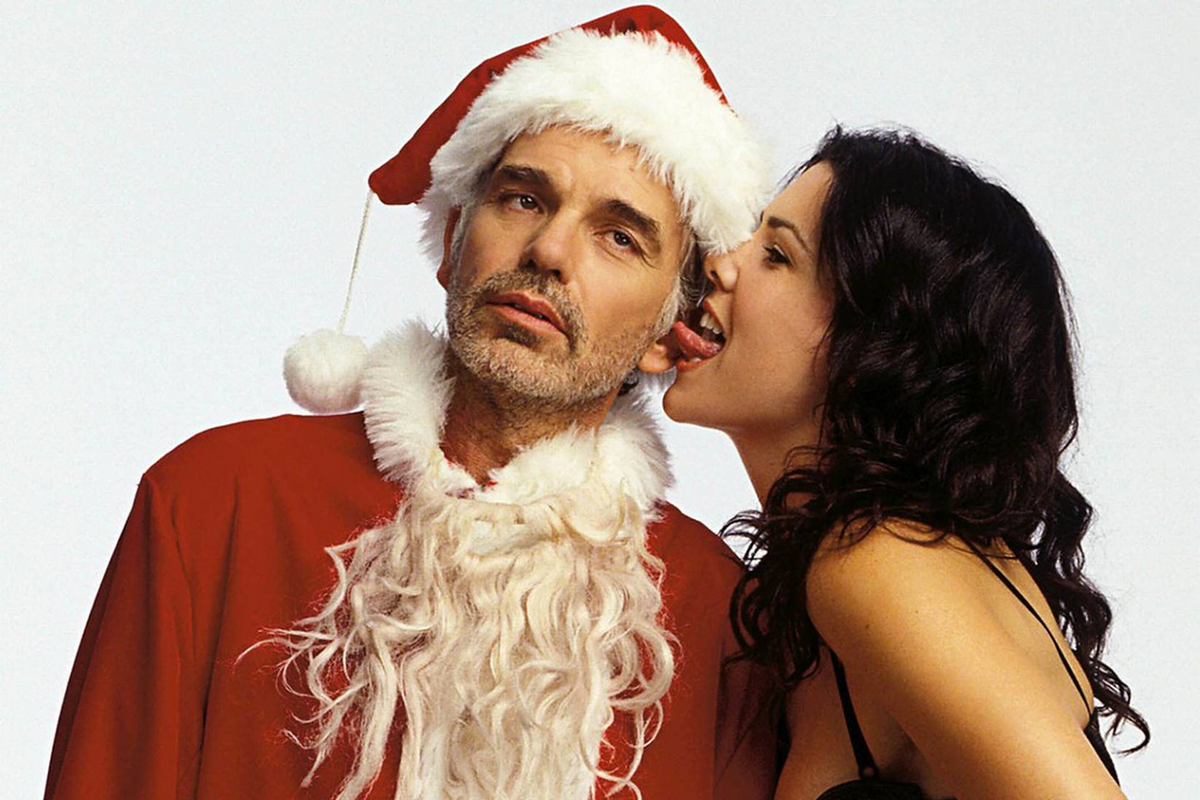 WATCH: Classic Movies That Brought Friends And Family Together This Christmas!
No matter where you are, Christmas has always been that time of year where you spend good quality time with your friends and family. Seeing old relatives you haven't seen in a while, drinking egg-nog, exchanging gifts, maybe holed up close together in front of a fire, or all of the above whilst watching a classic selection of movies.
JUICE has had a long heritage since its birth, which means that our fans have grown up along side us. In this holiday list we take a look at our generational love for film, and its power of bringing family & friends together, even if the films aren't necessarily Christmas-y. With this in mind, we take a look at our top 6 classic films that have influenced us all and provided us with inspiration growing up; just as much as Hip-Hop and Art.
P.S. You should probably be over the age of 18 to watch SOME of these films!
Friday/Next Friday/Friday After Next
First released in 1995, Friday portrayed Craig Jones (Ice Cube) and Smokey (Chris Tucker), spending a Friday together trying to drum up some cash that spun a series of events. The film has influenced many subcultures of today's youth, from memes to music. There is no doubt you have heard the film sampled in a dope hip-hop track, or Ice Cube and Chris Tucker's face on a meme gif in the early 2010s.
Kung-Fu Hustle
Directed by Stephen Chow and released in 2004, this timeless Chinese comedy film depicts an aspiring gangster Sing (Stephen Chow) trying to enter the notorious Axe gang. Unbeknownst to him, his meeting with a group of Kung Fu masters in a rural residential estate will shape his untapped destiny.
How High
Starring some of Hip-Hop's finest, Wu Tang Clan's Method Man and long-time friend Redman; How High is a classic stoner comedy flick that was released in 2001. Portraying Silas (Method Man) and Jamal (Redman) going through university after being helped by their deceased friend's ghost, when they smoked his ashes.
Tim Burton's The Nightmare Before Christmas
The Nightmare Before Christmas was released in 1993, which was directed by Tim Burton, who directed notable films such as Edward Scissorhands, BEETLEJUICE, Batman (1989) and many more. The film mixes together the cheerful nature of Christmas and the haunt of Halloween; this clay stop-motion film depicts a story of Jack Skellington, his love Sally, and the holiday spirit that brought them together.
Bad Santa
Released in 2003, the cult comedy Bad Santa goes against the traditional type of Christmas film, depicting a very vulgar and messed up Santa Claus as opposed to the jolly and fun-loving one. This fan-favorite was the first absurdly offensive Christmas film, making it a perfect classic for those wanting an anti-cheesy holiday movie.
Gremlins
One of the greatest films to be ever released, this '80s Christmas horror classic depicts Billy Peltzer receiving a unique gift called the Mowgai with three conditions, and of-course he fails to adhere to them, causing havoc amongst his town. The mix of horror and initial joy make it perfect for families who aren't a fan of the normal jolly tradition.