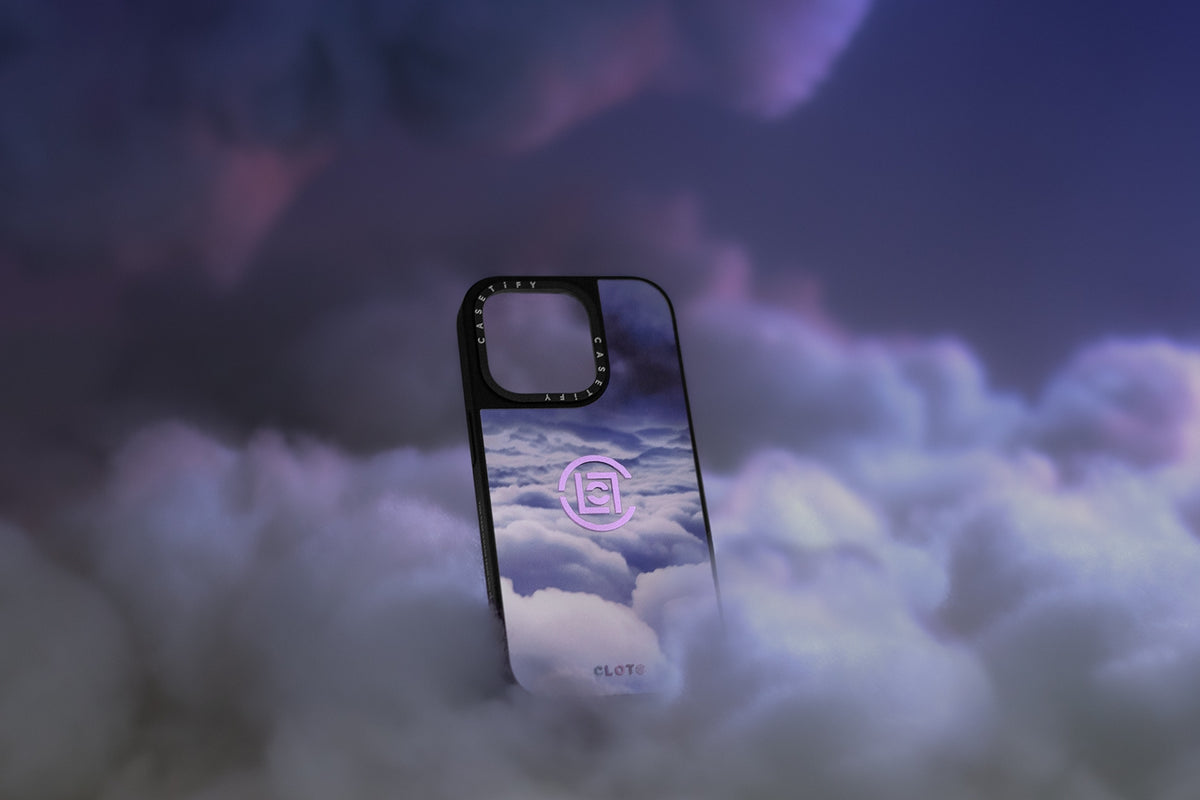 CLOT AND CASETiFY DROP LIMITED-EDITION, NATURE-INSPIRED PHONE CASE
CLOT has teamed up with global lifestyle brand CASETiFY for a new collaborative phone case. Taking inspiration from the colors of nature, the limited-edition phone case is designed with beautiful gradients, interchanging clouds and sky vibes, emulating a mesmerizing sunrise.

Featured: the CLOT x CASETiFY iPhone case and the CLOT x The North Face collection, both launching at select JUICE locations on Feb 23.
Inspired by the desire to explore and reach new horizons in life, CLOT takes you above the clouds and into the magic hour with this limited edition CASETiFY iPhone case. Engraved on a mirror case, the clouds give a shimmering effect for captivating results.
The case will be available for iPhone 13 & 14 models, excluding Plus and Mini, launching at select JUICE selling doors on February 23, 2023.
Price Information

CLOT x CASETiFY iPhone 13 MagSafe Mirror Case
HKD 469 / RMB 469 / NTW 1,830

CLOT x CASETiFY iPhone 13 Pro MagSafe Mirror Case
HKD 509 / RMB 509 / NTW 1,980

CLOT x CASETiFY iPhone 13 Pro Max MagSafe Mirror Case
HKD 549 / RMB 549 / NTW 2,140

CLOT x CASETiFY iPhone 14 MagSafe Mirror Case
HKD 469 / RMB 469 / NTW 1,830

CLOT x CASETiFY iPhone 14 Pro MagSafe Mirror Case
HKD 549 / RMB 549 / NTW 2,140

CLOT x CASETiFY iPhone 14 Pro Max MagSafe Mirror Case
HKD 589 / RMB 589 / NTW 2,290

Selling Doors

JUICE CENTRAL / JUICE SHANGHAI (JULU ROAD) / JUICE MARKET INNERCO COSMO CHENGDU / JUICE TAIPEI / JUICE TAICHUNG / JUICESTORE.COM (FROM FEB 24)