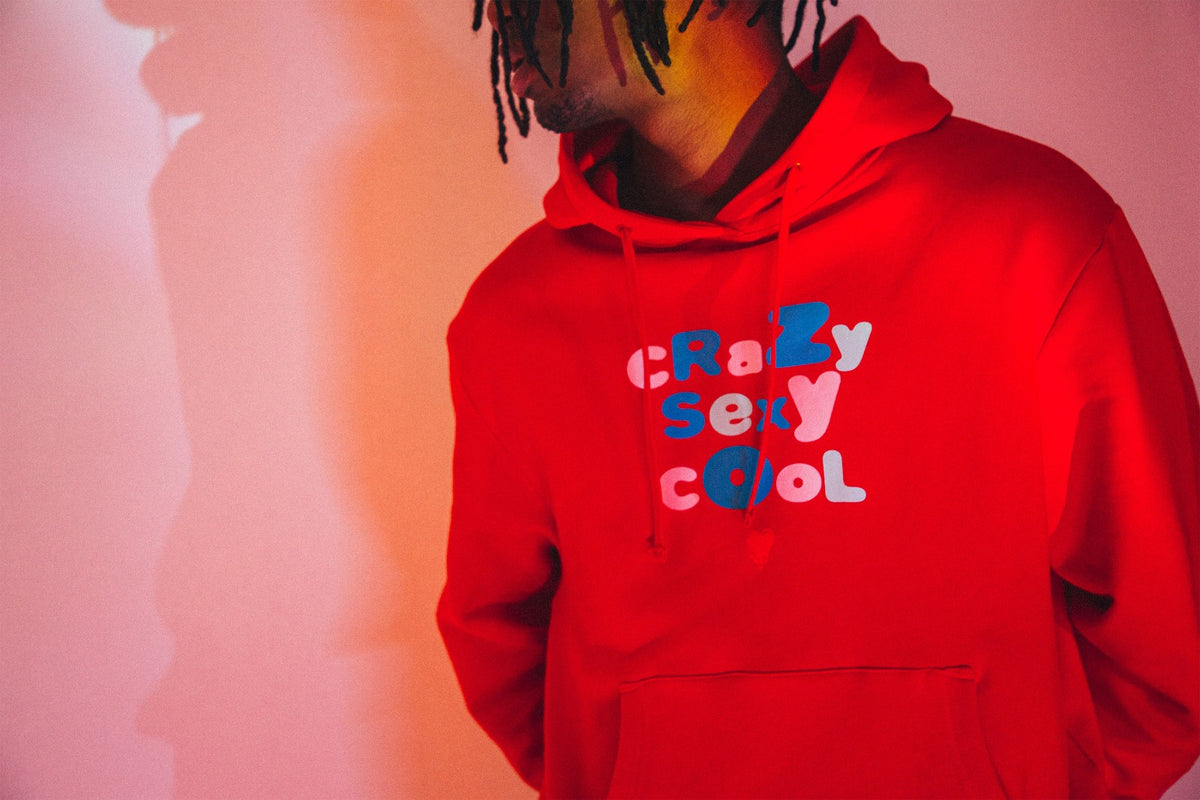 CLOT and Emotionally Unavailable come together for a TLC-inspired release!
CLOT teams up with Emotionally Unavailable on a capsule collection celebrating TLC's iconic 1994 album "CrazySexyCool." This collaboration marks the first partnership between CLOT and Emotionally Unavailable - both imprints co-founded by Edison Chen. CLOT, known for its East-Meets-West mentality and frequent odes to Chen's Chinese heritage is fused with Emotionally Unavailable's hopeless romantic heavy graphic vibes. The result is a colorful 7-piece collection featuring both CLOT and EU's signature designs.
The collection is named after TLC's iconic album, fitting the theme of the collection and CLOT's frequent odes to hip-hop, the 90's and EU's musings about love. The American girl band created hits such as "No Scrubs," "Waterfalls" and "Creep," and was on rotation as the soundtrack while this collection was being designed. 
The design elements for this collection fuse East-Meets-West motifs such as the Yin Yang symbol mixed with EU's signature dripping heart. The abbreviation CSC is used to make up the Yin Yang symbol and stands for the collection name CrazySexyCool. The design is also inspired by a woman's body, with both CLOT and Emotionally Unavailable keeping it erotic and fun. 
The highlight of the collection is the CLOT Silk Royale Jacket. Previously released as a special collaboration with fragment design, the Silk Royale Jacket has been issued in pink and only for exclusive releases. This time around, marking the first-ever collaboration between CLOT and Emotionally Unavailable is the CLOT x EU Silk Royale Jacket. The Silk fabric features both the CLOT logo and the Emotionally Unavailable dripping heart, while the front of the jacket features an embroidered EU dripping heart logo in red. 
The capsule collection will be available beginning October 31 at JUICE locations worldwide and online. 
HK: JUICE CAUSEWAY BAY
TW: JUICE TAIPEI, JUICE THE BOX TAIPEI, JUICE TAICHUNG, JUICESTORE.TW
SH: JUICE SHANGHAI (JULU RD.)
LA: JUICESTOREUSA.COM
WORLDWIDE: JUICESTORE.COM