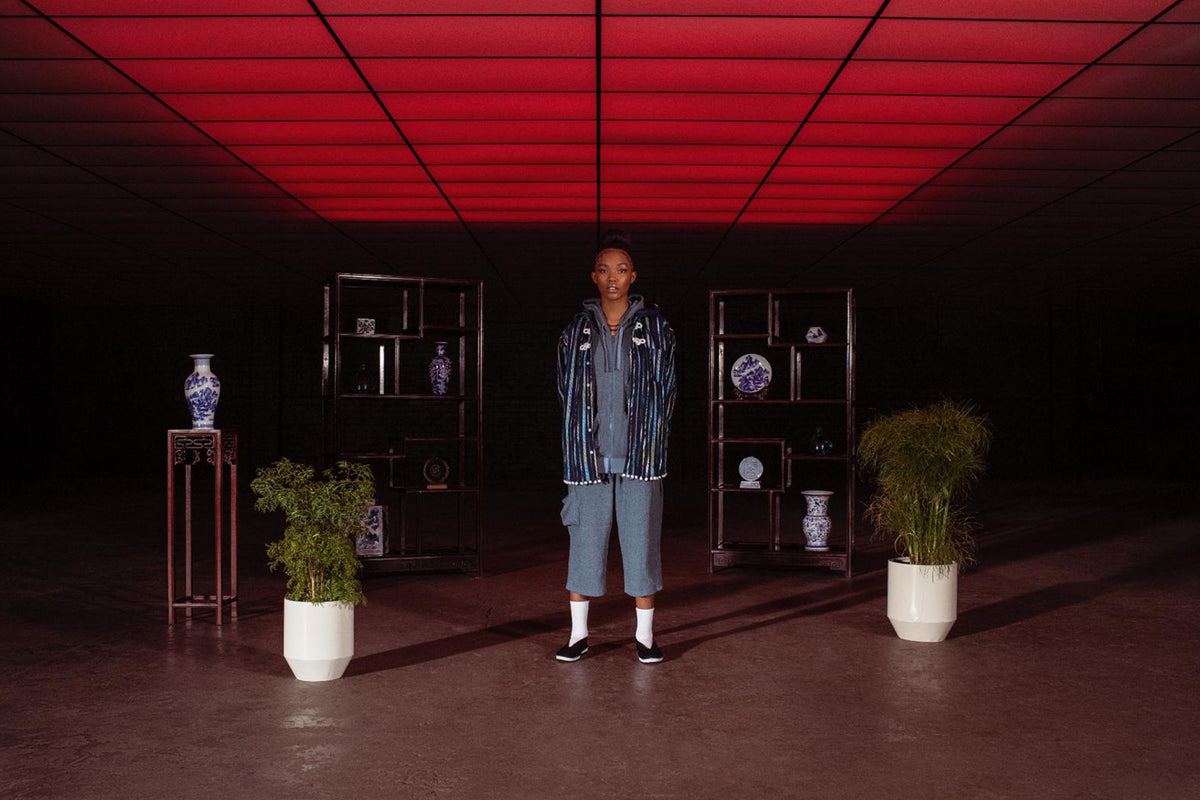 CLOT Showcases Chinese-infused Luxury Comfort Wear for Drop 4 of its "NEW DYNASTY" Fall/Winter 2021 Collection!
CLOT has, in the past weeks, seen exclusive releases such as the three-way partnership between CLOT, sacai and Nike on the LDWaffle silhouette in an 'Orange' colorway on the 7th of September; the CLOTsacaiTHEHOME worldwide lifestyle installation collab between CLOT and sacai which features a selection of exclusive homeware and ready-to-wear goods available only in-store; and the upcoming anticipated release of the CLOT x sacai x Nike LDWaffle "Grey" on the 7th of October. After a busy past month for the brand, CLOT is happy to be back to its bi-weekly dose of "NEW DYNASTY" Fall/Winter 2021 garment releases, showcasing in its 4th Drop a motley assortment of more comfortable selections for the cold winter time.
Major silhouettes of the release include jackets, shirts, hoodies, and sweatpants, all crafted in high-quality material to make you feel snug, with inspirations and references from CLOT's previous Fall/Winter 2010 "Dynasty". The garments have all been remixed through the eyes of creative-director Edison Chen; acting, in what he envisions, as a new path for the upcoming generation of art-curators, fashion designers, musicians and creatives as a whole in Asia. In celebration for the work of the ancestors that have paved the way for the creators of the now, and to pass on the torch for the next. The selection includes more motifs of martial artistry, classic Chinese styles with a contemporary remix, and minimalist silhouettes for relaxation.
The most notable pieces in CLOT's "NEW DYNASTY" Fall/Winter 2021 collection drop 4, would include; the Gui Jacket in a grey and black patchwork style as the base of the garment, with red lining on the collar to the bottom of the piece as well as on the sleeve cuffs, intended for maximum comfort when at home or to flaunt relaxation when out and about; Chinese Velvet Shirt and matching Velvet Pants combo in 'Brown' and 'Pink' hues, which take reference to traditional Chinese styles but elevated with its use of high-quality material; the 'Gold' Coach Jacket with use of unique fabrics to elevate the simple silhouette which embody the CLOT brand vision; finally the Pom Pom Jacquard Shirt and Jacquard Pants combo, both use woven jacquard fabrics in its material, but the top is fitted with white pom pom orbs on the bottom hem and is given that classic CLOT flare with its top two frog buttons.
Check out more of the newest Drop 4 release from CLOT's "NEW DYNASTY" Fall/Winter 2021 collection below! Out now at JUICE locations worldwide and JUICESTORE.COM!