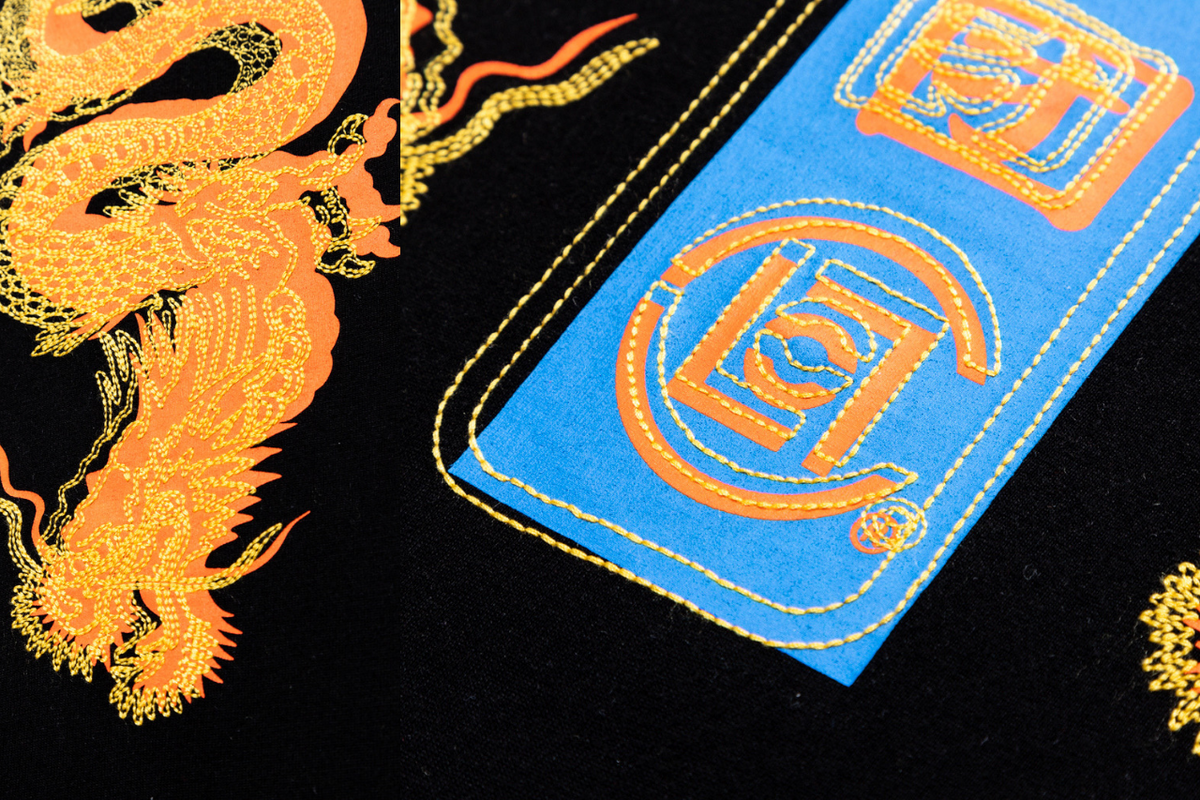 CLOT Makes its Way to Guangzhou for CHINESES Pop-up
Following a very successful pop-up at Shanghai's Xintiandi, CLOT's CHINESES collection is making its way to Guangzhou, China for a two-week pop-up store. This will mark CLOT's first retail space in Guangzhou, and the brand  is introducing a completely new range of CHINESES items including new graphics and designs - all still inspired by the brand's Chinese roots. 
The CHINESES T-shirt was first envisioned as a representation of CLOT's mission to bridge the East and the West and to represent Chinese youth around the world. We believe that we're currently in the midst of ushering in a new era where Chinese designers, musicians and artists are heralding a new era of not just Chinese culture, but culture worldwide. Hoping to be a symbol of this movement, CHINESES represents our belief that Chinese youth are the future for the world.
The new collection features graphics such as the Hua Ren CLOT CREW shirt, an embroidered dragon design, the Taichi graphic and more - this time in shortsleeve T-shirt cuts for the summer. Accessories include tote bags and socks.
Along with the collection will be the popular Chinese-style armchairs and stools, once again available for pre-order at the pop-up store. Additionally, there will be a very limited run of the CLOT x Nikelab Air Max 97 Haven SP at the shop.
For the launch, there will be an opening party on May 24 from 6-9 PM. CLOT co-founder Kevin Poon will be there to meet fans. In addition to the CHINESES collection and CLOT x Nikelab Air Max 97 Haven SP, there will be a limited amount of Chinese style name stamps engraved with the CLOT logos. The first 150 customers who purchase an item will be able to add this exclusive collector's piece to their purchase and have it customized with their own name.
CLOT CHINESES Capsule Guangzhou Pop-Up
Pop-up date: May 25 - June 8
Address: Level M, West Side, Taikoo Hui, Guangzhou
#383 Tianhe Road, Tianhe District, Guangzhou, China
Opening Hours: 10 AM - 10 PM
Opening party: May 24 from 6-9 PM.