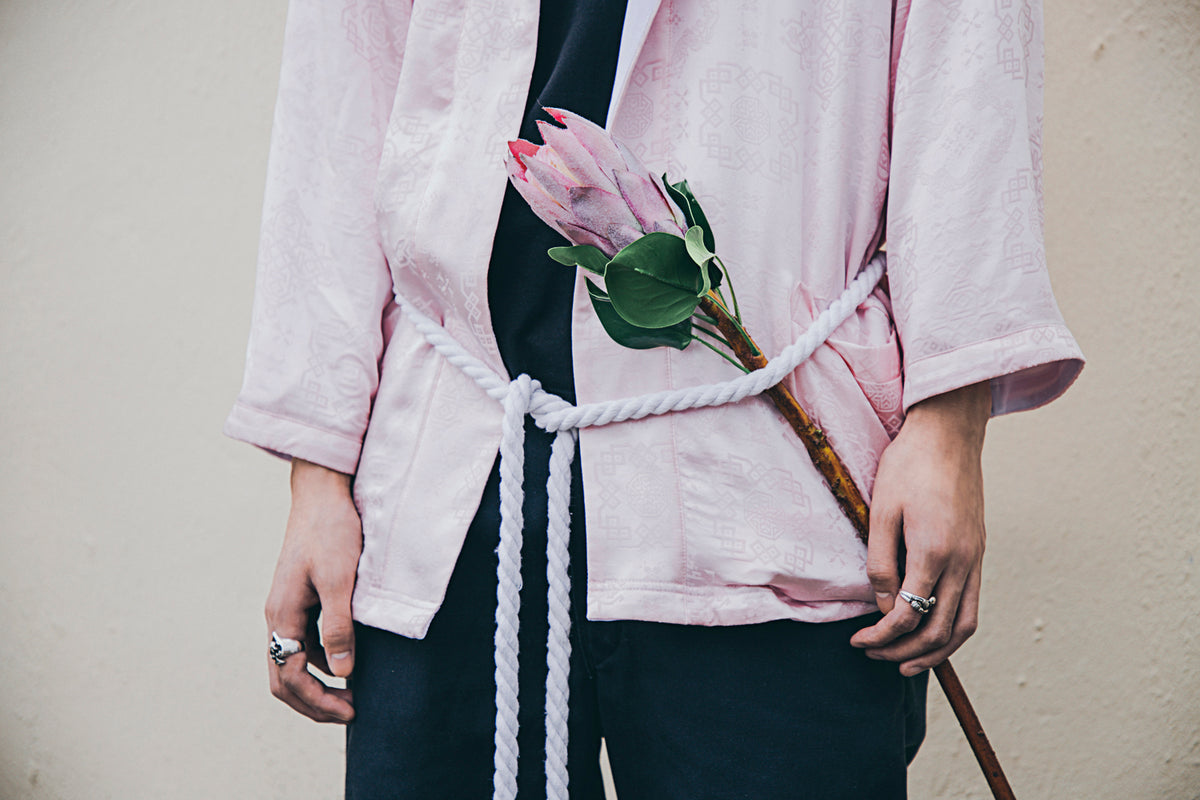 CLOT'S Iconic Silk Royale Makes a Pink Comeback on White Valentines Day!
CLOT's most iconic SILK ROYALE print is making its final comeback inspired by the collection features the popular Silk Bomber Jacket, this time in a Rose Gold Silk colorway. The rest of the collection features staple pieces draped in CLOT Silk Royal in a soft pink hue. Included in the collection are short sleeve shirts, button-up shirts, a robe, pants and boxer shorts. Previously released in two blue colorways, this collection pays homage to our Silk Royale legacy. 

The Pink Silk Apparel Capsule will be available alongside with the Kangol x CLOT collaboration launching on March 14 at JUICE locations worldwide where stockists and pricing listed below.
Photos by:Samuel Fung / CLOT