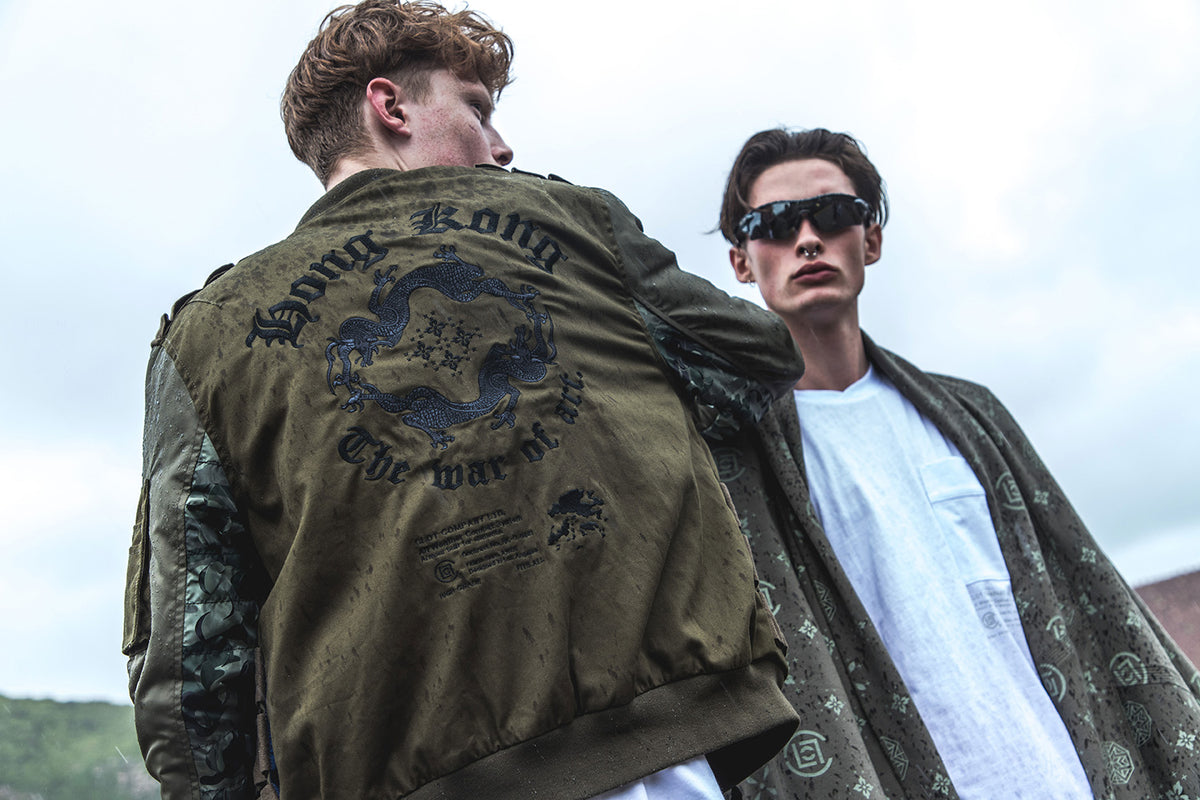 CLOT Presents Its "Military" Capsule Collection
We're living in a time where we've become accustomed to hearing about conflicts and possible wars around the world on a daily basis. Sometimes, it's another bombing, other times, it's heated comments from world leaders... Amid uncertain times laced with overtones of strife, we've created a collection in the hopes of championing peace, inspired by military uniforms.
For the collection, we traveled to Hong Kong's Sai Kung East Dam, a beautiful site that was once a stopover point on the Maritime Silk Road and home to a small fishing village that is now underwater. With cascading volcanic rock surrounding the dam, the setting is perfect for the functional capsule collection.
The range has a special focus on military-inspired detailing. Military-style pockets, zipper inserts, weather-resistant fabrications, muted khaki color schemes and camouflage prints are seen throughout. Highlight pieces include a bomber jacket featuring the words "Hong Kong, the war of art" embroidered on the back mixed with elements of our Silk Royale print. Another focal piece is the Tactical tote bag featuring nylon detailing. Lastly, a blanket shawl boasts a remix of our logo and elements of our Silk Royale print.
First debuted at our NYFW show earlier this year, our "Military" range also features short sleeve T-Shirts, crewneck sweatshirts, sports shorts and accessories. Prices range from $350 HKD - $1580 HKD. The collection launches online at CLOT.com and at JUICE locations worldwide on Friday, August 24, 2018.
\
Photos by: Alex Cheung/CLOT, Reeve Lee/CLOT
Stylist: Helena Yeung/CLOT