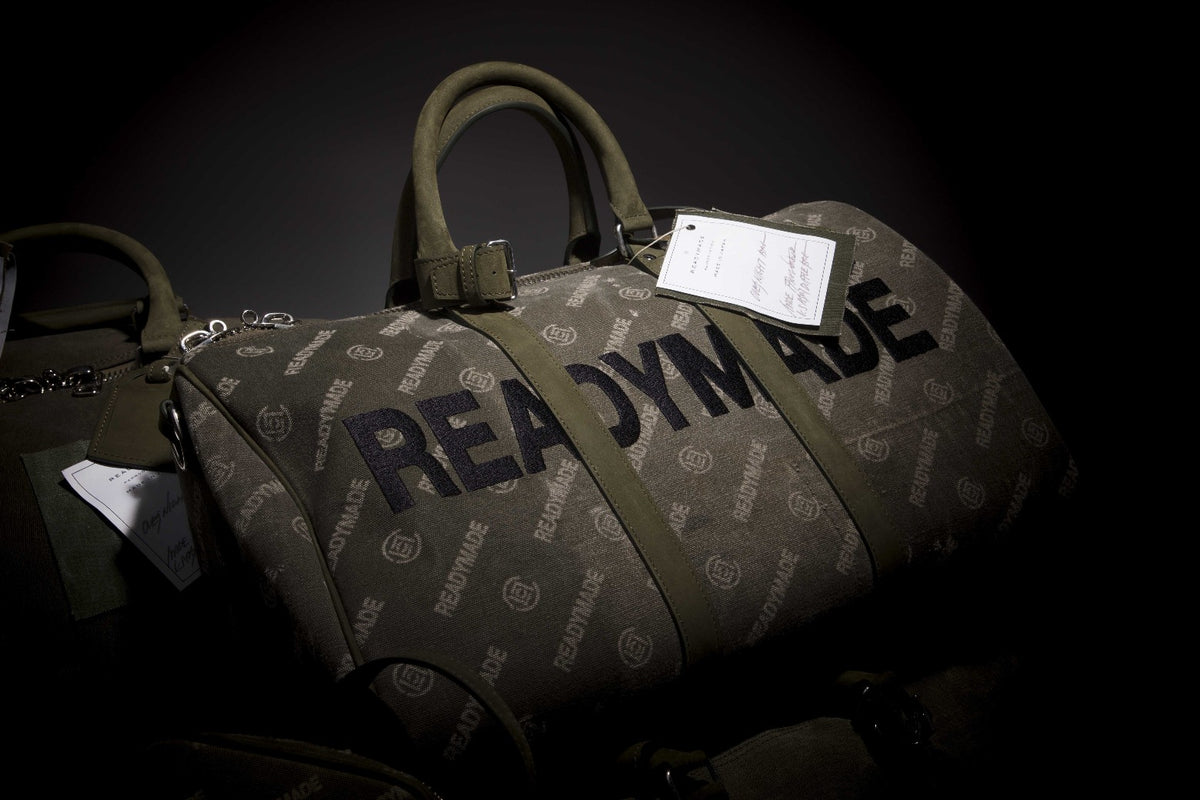 CLOT Teams up With READYMADE on Duffel Bag Collaboration
CLOT has teamed up with Japanese brand READYMADE on a collection of exclusive and limited-edition duffel bags. Helmed by Yuta Hosokawa, READYMADE is known for its reworking of vintage US army goods into high-end apparel and bags worn by the likes of 21 Savage and Bella Hadid.
The exclusive collaboration between READYMADE and CLOT first debuted during our Paris Fashion Show presentation. It features a duffel bag available in two sizes – large and small. Constructed from READYMADE's signature green army fabric, the bags boast a CLOT and READYMADE logo pattern printed allover and READYMADE branding printed in black. On the other side is a quote, while details include scribbles and frayed hems throughout.
CLOT will be hosting a pop-up with READYMADE in celebration of the collaboration at our JUICE Sheung Wan location. In addition to the exclusive duffel bags, JUICE will be selling a selection of rare READYMADE goods. The pop-up will last from November 15-25 and feature an appearance by Yuta Hosokawa himself. The duffel bags will be available starting on November 15 at JUICE Sheung Wan.