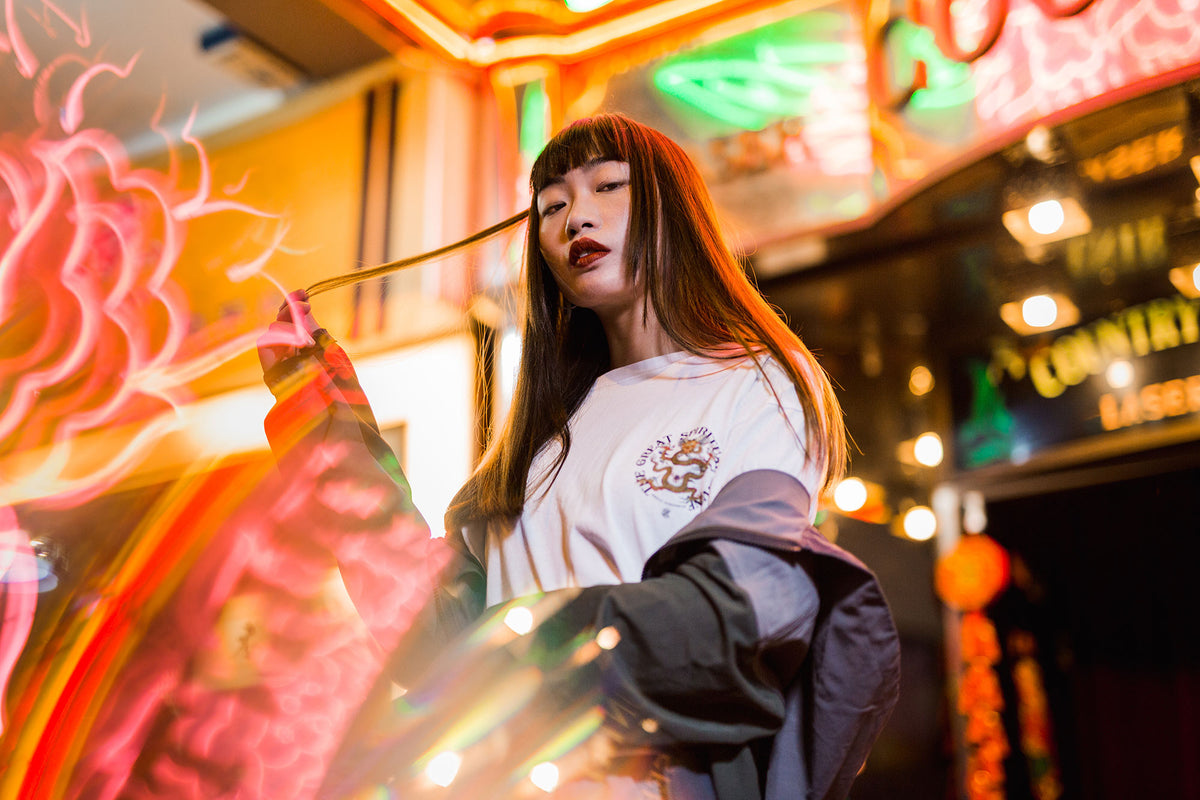 CLOT Spring/Summer 2019 "UNTITLED" Collection Launches February 22
For Spring/Summer 2019, CLOT's inline brand takes inspiration from a range of different places, reflecting CLOT's own patchwork heritage and the aim to Bridge the East and the West. Called "Untitled," the ambiguous title lends to the collection's varied inspirations and allows wearers their own interpretation of the collection.
CLOT pays homage to its long history, which is reflected in pieces that feature the East-meets-West ethos, the brand's ties to the streetwear world and early Japanese influences which can be seen through dragon and American flag graphics, the CLOT Silk Royale pattern (made with 100% silk), hidden CLOT branding and made-in-Japan pieces.
This first campaign features images shot by Andrew Lau, showcasing CLOT's interpretation of East meets West. With bold appliques and colorful graphics, the pieces are fun and lighthearted with college-inspired motifs. Reflecting upon Edison Chen and Kevin Poon's upbringing in the west, both western and Chinese symbols work together to create a range of spring/summer-ready pieces
Antiticapte CLOT SS19's first drop to release Friday, February 22 at all JUICE locations worldwide and online at JUICESTORE.com!
<
Photos by: Andrew Lau
Photography assistant: Henry Cheung/CLOT
Styling and production: Helena Yeung/CLOT