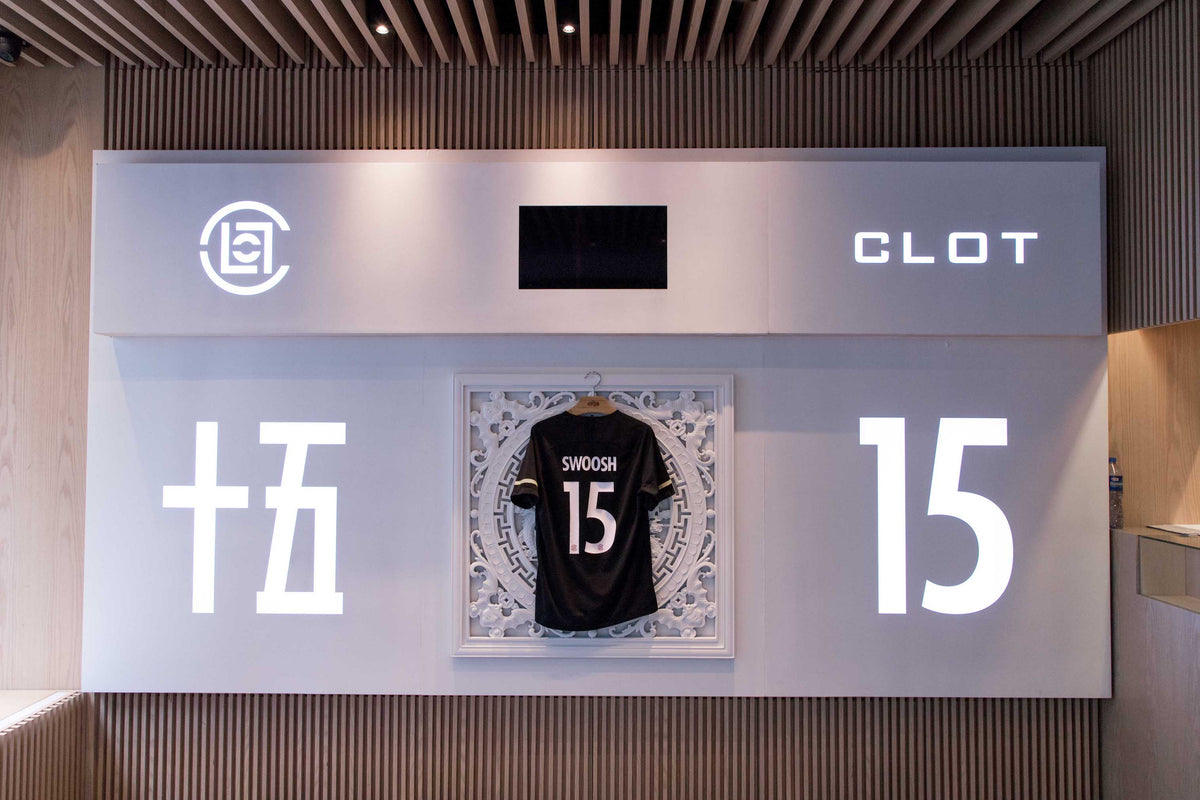 CLOT x Nike World Cup Jersey Launches
Today marked the official release of the CLOT x Nike Men's Soccer Jersey at JUICE locations worldwide as well as at the CLOT Paris Pop-Up during Paris Fashion Week. Designed with a Chinese aesthetic, the CLOT x NIKE World Cup Jersey celebrates 15 years of CLOT & this years World Cup in Russia. The black NIKE soccer jersey is accented with traditional Chinese royal yellow stripes on the sleeves as well as a swoosh logo on the front. A traditional Chinese dragon is printed on the shirt in a nod to CLOT's Chinese roots & the strong dragon symbolism of Hong Kong & Kowloon, China. The CLOT x NIKE 15th Anniversary World Cup Soccer Jersey is made with breathable, sweat-wicking fabric developed by NIKE to help keep you cool, dry and comfortable on and off the pitch.
A huge thank you to all the fans that came out to line up for the exclusive CLOT x Nike Men's Soccer Jersey! Check out your nearest JUICE store for more information on availability. Stay tuned for more coverage on the CLOT Paris Presentation happening soon.