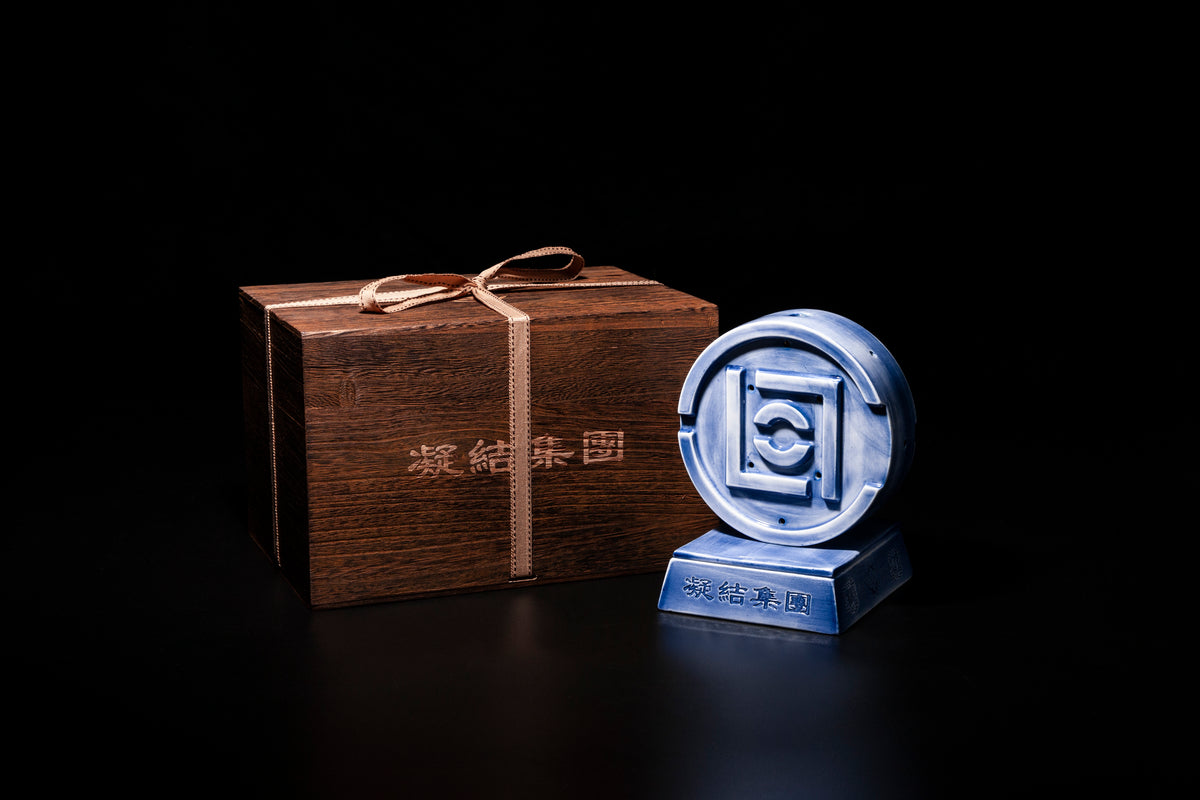 CLOT and Yeenjoy Studio's Brand New Incense Chamber to Release on May 25!
The act of incense burning is rooted in spirituality and tradition, playing a vital part in Chinese ceremonies for over two thousand years. Now, more than ever, incense plays a fundamental role in lifestyle - used to promote relaxation, creativity and to remind oneself to slow down and enjoy the process of small rituals throughout the day. 
K.Yee, Yeenjoy Studio's founder and designer, has made great waves within the industry for his meticulously crafted designs that reference pop culture with their porcelain home goods, bringing new cultural perspectives to everyday lifestyle objects. Since the brand's inception in 2012, they have collaborated with the likes of Seventh Heaven, 88rising, BBC Icecream, G.E.O, Staple, Chinatown Market, Minions and more - showcasing this ancient artform on a more global level.
This year, CLOT has tapped Yeenjoy Studio for its latest collaborative release -a highly limited incense chamber design, fusing traditional Chinese craftsmanship with modern sensibilities for the streetwear enthusiast. The latest collaboration draws inspiration from CLOT's East-meets-West ethos, showcasing Chinese heritage with an added twist. Beautifully hand-painted with a traditional blue and white glaze, the ceramic chamber features a rounded silhouette in the shape of CLOT's logo, set upon a base with a lid. In Yeenjoy Studio's signature Chinese lettering, the characters engraved on the base spell out "CLOT" on one side, and on the back "Never Lose" - an important reminder to look forward in faith and never give up. The handcrafted chamber features openings that allow fragrant smoke to disperse in all directions of the room, illuminating CLOT's iconic branding on both sides. 
Scroll down to check out the CLOT and Yeenjoy Studio's first-ever collaborative design. The Incense Chamber available on May 25, 2021 at select JUICE locations and online worldwide. 
Yeenjoy founder, K.Yee, will be making an appearance at JUICE Chengdu IFS' grand opening on May 25 - don't miss out! 
Release Information:
May 25, 2021

JUICE K11 MUSEA
JUICE Tsim Sha Tsui
JUICE Causeway Bay
JUICE Chengdu IFS
JUICE Shanghai
JUICE Taipei (coming soon) 
JUICE Taichung (coming soon) 
JUICE Los Angeles
JUICE STORE Mini Program
JUICESTOREUSA.COM
JUICESTORE.tw  (coming soon) 
JUICESTORE.COM