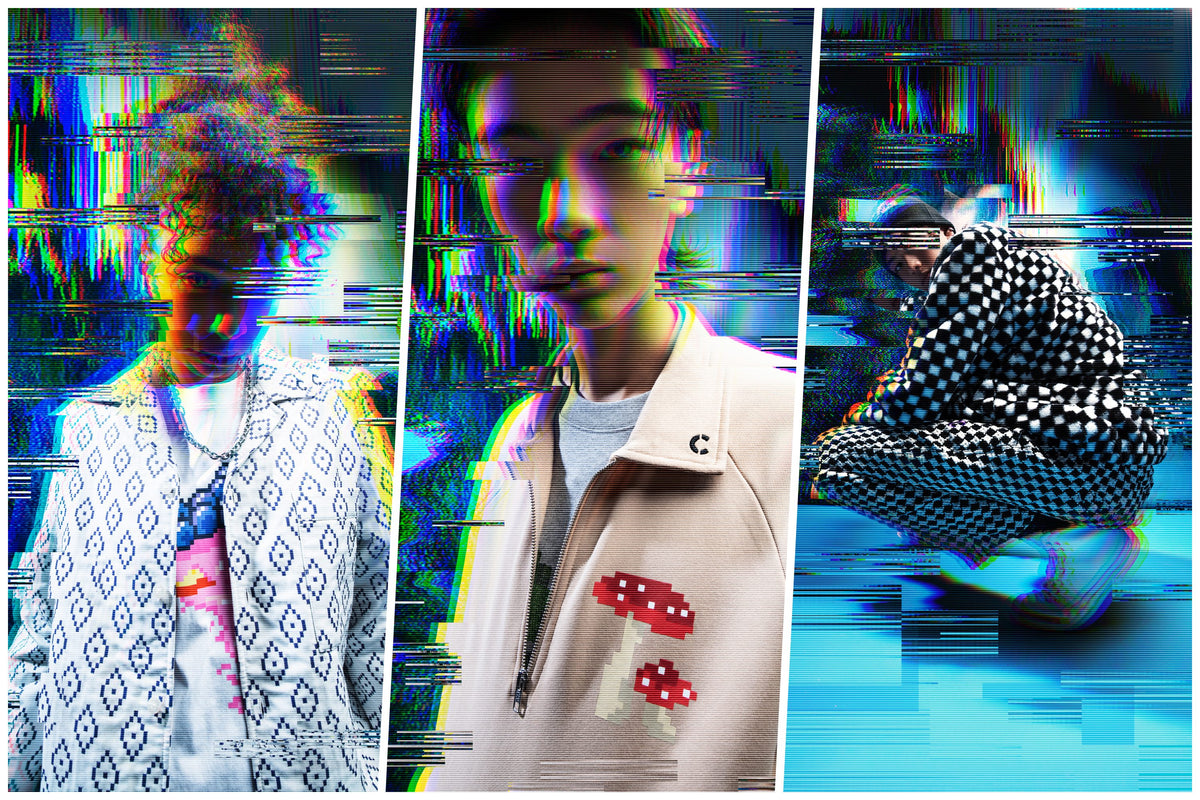 CLOTTEE DROPS FALL WINTER 2022 COLLECTION "DIGITAL UNIVERSE"
From 8-bit video games to AI, VR, AR, MR, wearable tech and NFT,  technological enhancements have been blurring the lines between physical and digital throughout decades—and even more so today than ever. Inspired by the digital universe and its infinite possibilities, CLOTTEE has introduced its Fall Winter collection titled "Digital Universe", taking us onto a journey into the blended realms of virtual and reality.
Ranging from T-shirts to hoodies, shirts, jackets and hats, the new seasonal collection features pixelated designs throughout, with playful elements including celebrity photos and memes that populate the internet, as well as graphics of florals, mushrooms, cheesecakes, and outer space elements that looks like they have escaped from 8-bit video games. 
CLOTTEE Fall Winter 2022 "DIGITAL UNIVERSE" Collection will be delivered in two drops, with Drop 1 now available at JUICE locations worldwide and online.
SELLING DOORS

JUICE K11 MUSEA / JUICE CAUSEWAY BAY / JUICE CENTRAL / JUICE SHEUNG WAN / JUICE SHANGHAI (JULU ROAD) / JUICE CHENGDU IFS / JUICE GUANGZHOU / JUICE TAIPEI / JUICE TAICHUNG / JUICE LOS ANGELES / JUICESTORE.TW / JUICESTOREUSA.COM / JUICESTORE.COM / CLOT TMALL STORE