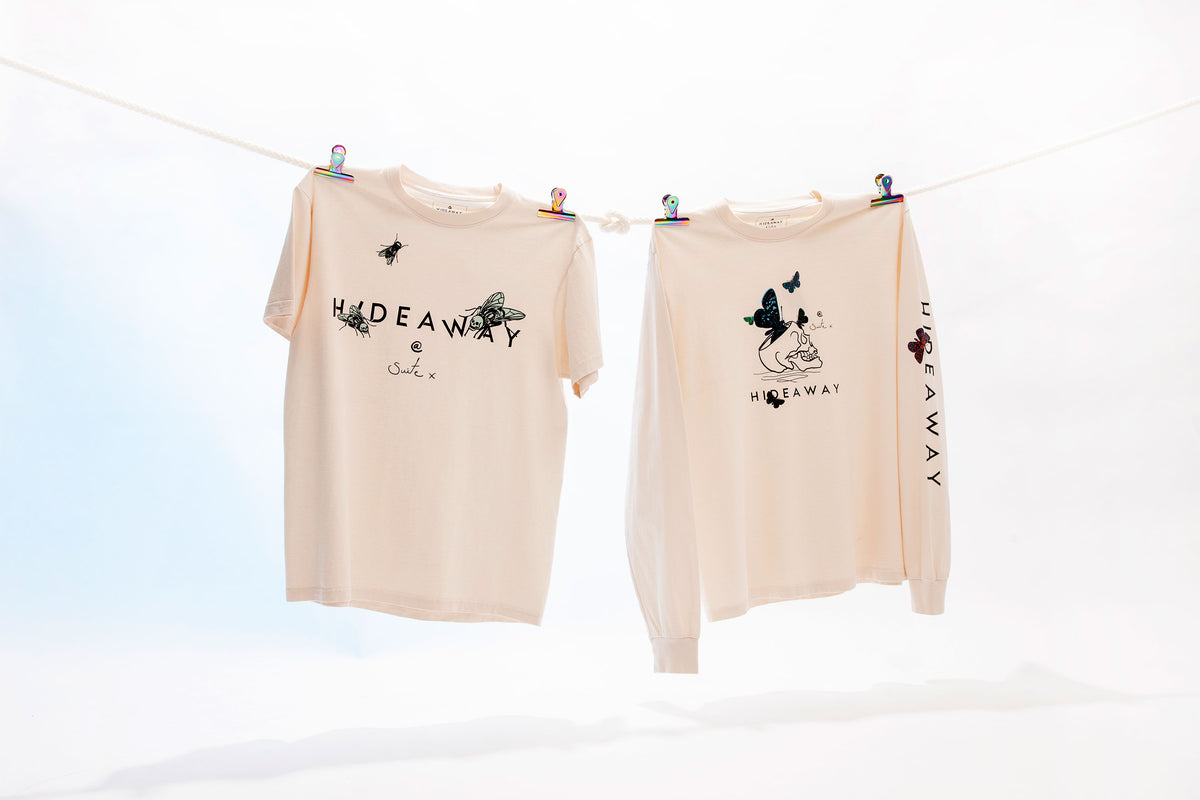 Dr. Woo's HIDEAWAY @ SUITE X Fall/Winter 2020 Exclusive Collection Release
Dr. Woo has been making waves from his sought after tattoo talent to now his desirable fashion label - HIDEAWAY @ SUITE X. The brand hosted an exclusive pop-up at JUICE Sheung Wan which featured an immersive experience into Dr. Woo's own LA-based studio and his brand. His intriguing Fall/Winter 2020 release accentuates his aesthetic and vibe with his use of tattoo style in his garment designs. 
The collection comprises of a Short Sleeve Skull Fly T-Shirt in Cream, Sweat Shorts W/ Raw Edge & Logo Embroidery in Green and Long Sleeve Butterfly T-Shirt in Cream. The most notable pieces in this collection include the exclusive Hoodie and Sweat Pants combo with Skull Fly Embroidery in Black. The combo features a 100% high-quality cotton material with ribbed cuffs and hem, the embroidery of the piece pops out and really shows the style of Dr. Woo and the aesthetic he brings to the table. The brand also has a separate inline collection, Porto Cervo, which includes two Porto Cervo Short Sleeve T-Shirts in both black and white. 
Available at JUICE K11 Musea, Taipei and online at JUICESTORE.com and JUICESTORE.tw.  
S/S Porto Cervo T-Shirt in Black
S/S Porto Cervo T-Shirt in White
Sweat Shorts W/ Raw Edge & Logo Embroidery in Green
S/S Skull Fly T-Shirt in Cream
L/S Butterfly T-Shirt in Cream
Hoodie W/ Skull Fly Embroidery in Black | Sweat Pants W/ Skull Fly Embroidery in Black