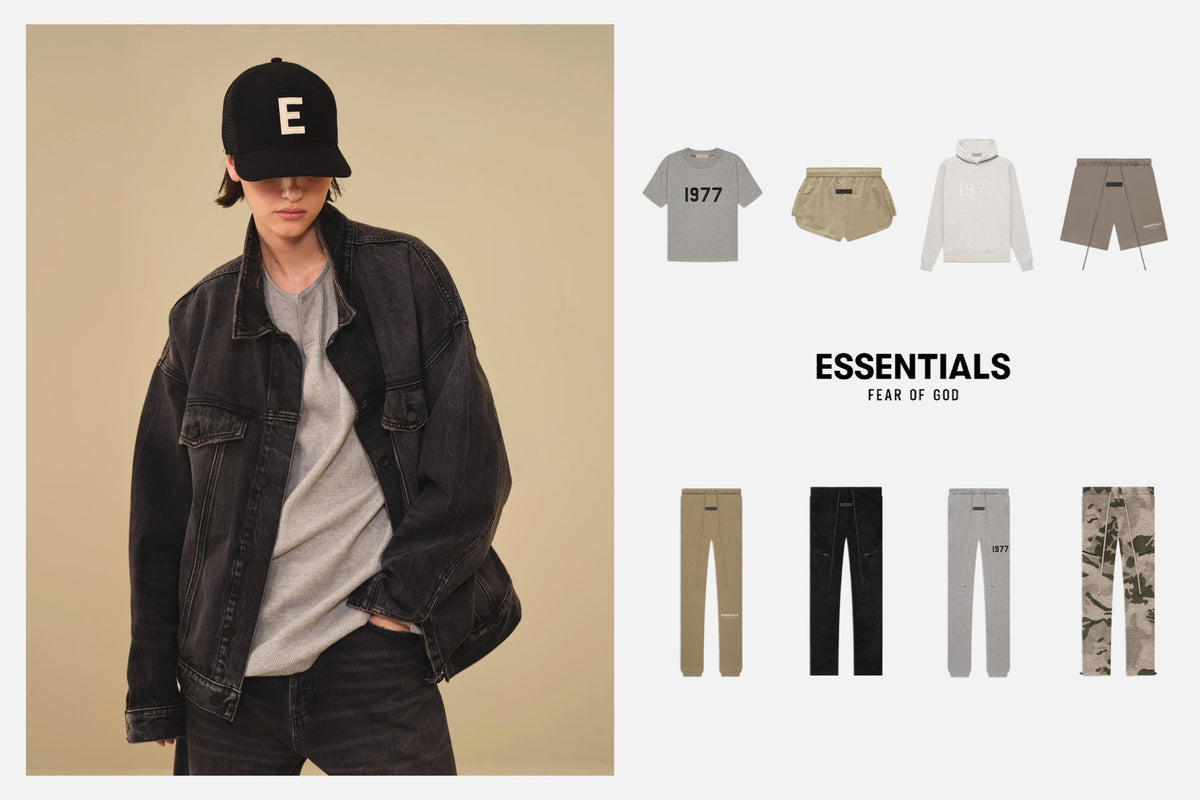 DROP 2 OFFERINGS FROM FOG ESSENTIALS SP22 HAVE ARRIVED
Dropping in all the basics you need and more, the latest arrivals from Fear of God ESSENTIALS have just landed at JUICE.

Featured: FOG ESSENTIALS Polar Fleece Jacket / 1977 Hoodie / Polar Fleece Pants
Jerry Lorenzo's sub-line has just released Drop 2 of its Spring 2022 collection, imbued with an irresistible blend of athletic ease and understated elegance. The range features soft, natural hues and a line-up of new textures, fabrications, shapes, and proportions, including light layers such as fleece jackets and denim jackets for unexpected chills, soft shorts for your sporty pleasures, and of course, tees and hoodies for all kinds of leisurely activities. That's not all: From this season on, ESSENTIALS is offering dedicated styles for the ladies.

Featured: FOG ESSENTIALS Work Vest / Oversized Oxford Shirt
Explore the latest offerings from ESSENTIALS at select JUICE locations and on JUICESTORE.COM.
Selling Doors
JUICE Causeway Bay / JUICE K11 MUSEA / JUICE Central / JUICE Shanghai

Coming Soon
JUICE Chengdu IFS (7/7)
JUICE Guangzhou (7/7)
JUICE The Box Taipei (30/6)
JUICE Taichung (30/6)
JUICE ONLINE Mini Program (29/6)