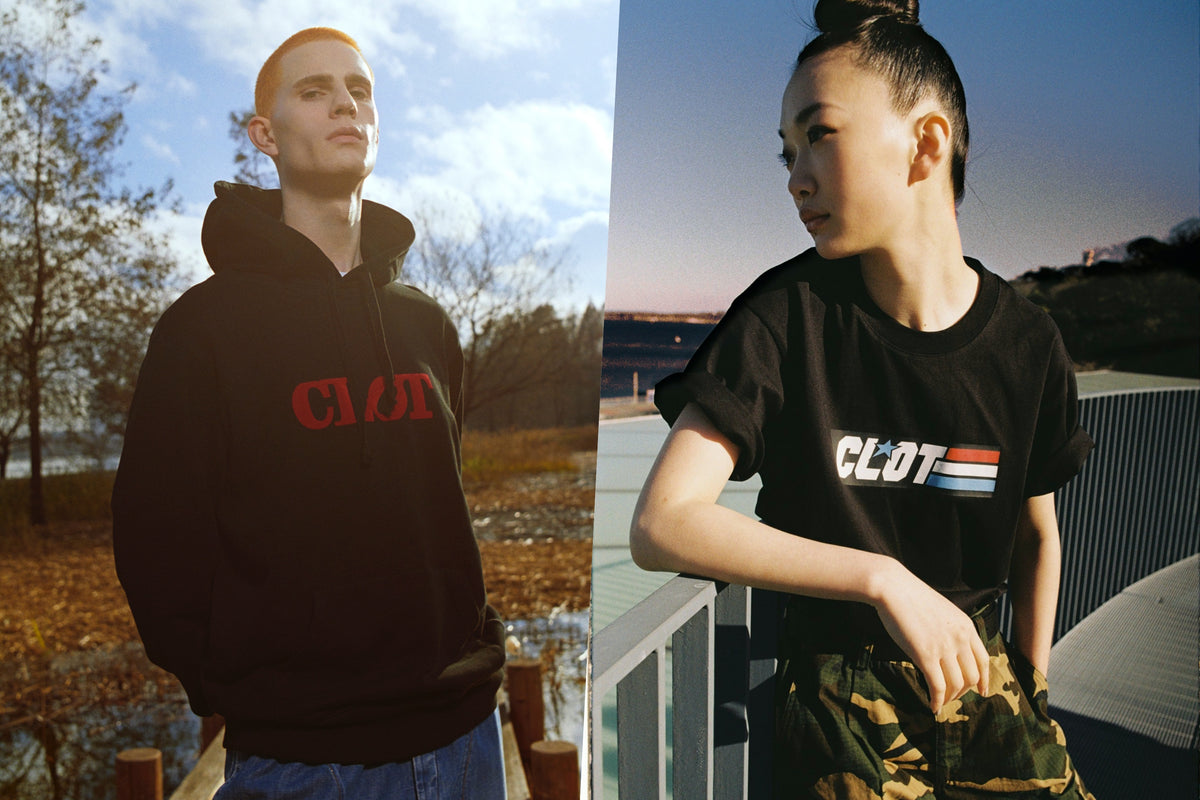 DROP 4: SHOP AND EXPLORE ICONIC STYLES FROM THE CLOT SS23 COLLECTION
CLOT's 20th anniversary celebration continues with the Spring Summer 2023 "From Dusk Till Dawn" collection, which reimagines the brand's iconic line from Fall Winter 2009.

Releasing tomorrow at JUICE selling doors worldwide, Drop 4 of the CLOT SS23 "From Dusk Till Dawn" collection mainly consists of throwback pieces featuring signature styles with elevated updates. These creations include the Joe t-shirt and sweatshirt, featuring G.I.Joe-inspired element. 
"Obviously if you look at this it's inspired by the G.I.Joe, but the reason why we got inspired by this in the first place was because of the red/white/blue," shared CLOT Founder and Creative Director Edison Chen. "Red/white/blue means something for someone else, and also it means something for us. As you can tell, we always use this colorway. This is kind of a shout to my western upbringing but kind of bringing it into our world, hence the C-L-O-T."
Another highlight is the Love and Maraud series, which pays homage to Robert Indiana and the Love logo. On the back of a tee and sweater is the word maraud, taken from the Midnight Marauders album by American hip-hop group A Tribe Called Quest Edison Chen grew up listening to.
CLOT SS23 Drop 4 shall arrive JUICE retail locations worldwide and JUICESTORE.COM on March 31, 2023. Scroll down for an overview of what to expect.
TEES
SWEATERS / SWEATSHIRTS / HOODIES
PANTS
BAG