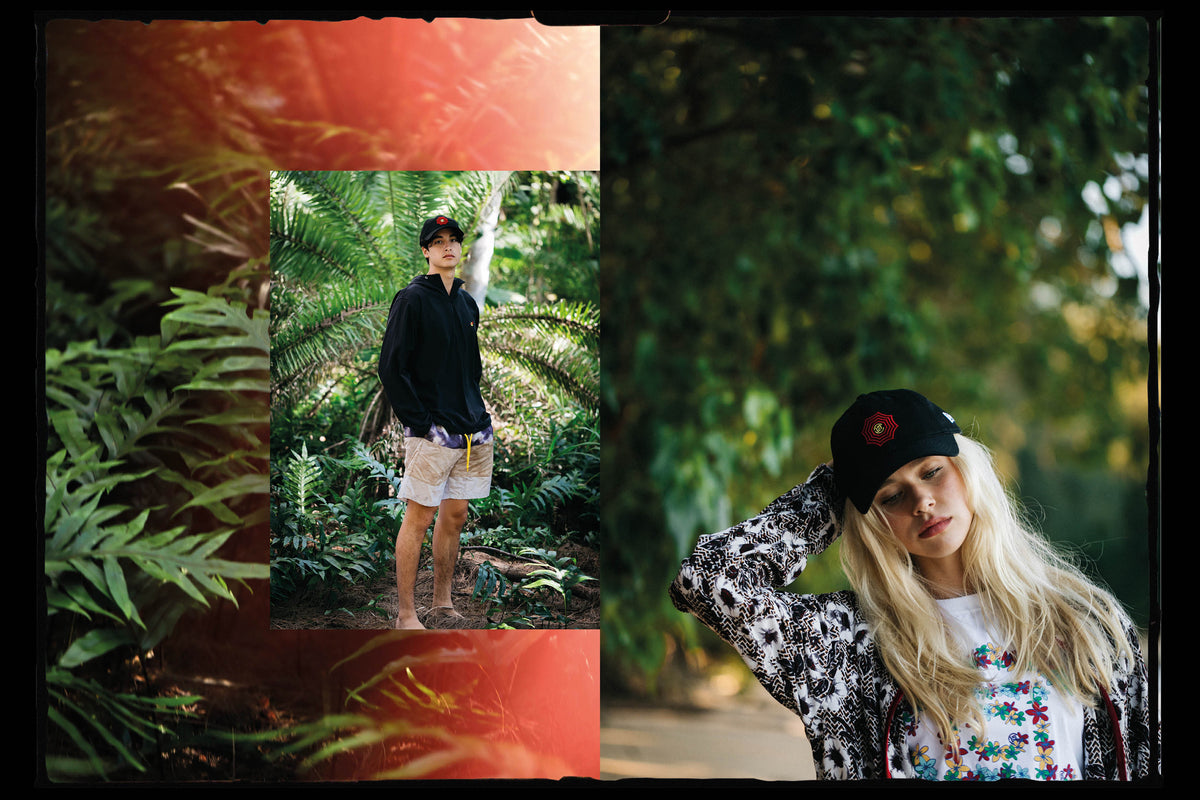 Drop 5: New Arrivals from CLOT Spring/Summer 2021 "CHINESE HAWAIIAN" Collection
This week, CLOT delivers a new range of offerings for its Spring/Summer 2021 collection "Chinese Hawaiian", fusing both Chinese and Hawaiian elements in CLOT's contemporary style. 

By combining the ethnic customs of Hawaii with the Chinese style elements of CLOT, the previous releases of  the"Chinese Hawaiian" series have deeply rooted the theme of this season in terms of patterns and design details. This time, Drop 5 introduces a more intuitive perspective: from clothing to lounge accesories, all the necessities for a day out on the beach.

Compared with the previous wave of new T-shirts, Drop 5's T-shirts are more simple and fresh, and more suitable for summer. Among them, the CLOT logo model is printed with 3D three-dimensional brand logo on the front and on the back. With light and casual styles in mind, the Fishtail T-shirt is stitched with asymmetric shirt fabrics to create a visual effect of two layers.
With a focus on comfort, the collection has introduced a handful of bottoms that are inspired by the beach and present this season's theme through various cuts, colors and prints. The Boardshorts have been specially color-treated, boasting a worn out but bold hue of grey and purple. The Tiedye effect is unique and adds a stylish flair for any occasion outdoors. 
CLOT and and iconic headweae brand, New Era have partnered up on a CLOT × New Era Visor Hat this season. Inspired by styles in Hawaii, the visor comes in a light blue color, embroidered with the CLOT logo and Hawaiian florals - a staple motif seen throughout the collection. 
Finally, we have two collectible items releasing for Drop 5, a Beach Mat and Beach Chair. Unlike the beach towels and blankets released previously, the beach mat is made of straw, ensuring the ground is always cool. It's foldable design means the mat can be stored or transported with ease, featuring Hawaiian and traditional Chinese motifs all-over. 
The beach chair adopts the red and blue colors commonly used by CLOT. The chair surface and back are made of durable straps, criss-crossed for a unique effect.
Explore the latest collection by CLOT Spring/Summer 2021 "CHINESE HAWAIIAN" in time for Summer at JUICE locations worldwide and online!