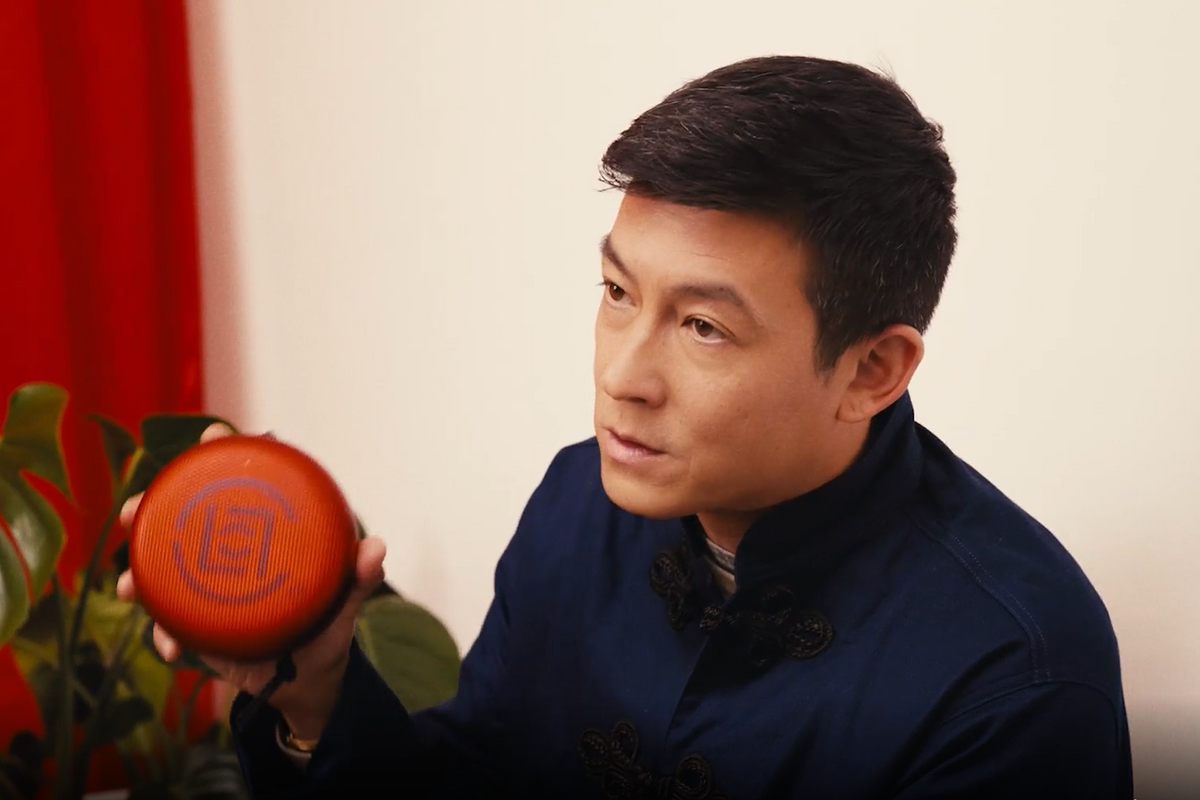 DESIGNER SPOTLIGHT: CLOT Founder Edison Chen on his new journey with Bang & Olufsen
As we count down to the days leading up to the official launch of CLOT and Bang & Olufsen's limited edition Beosound A1 2nd Gen speaker—which is on 12 December—let's dig deeper into the creative mind of CLOT Founder and Creative Director, Edison Chen, and learn about the inspiration behind the design piece.
We're excited to hear about the partnership with Bang & Olufsen (B&O), how did it come about? 
I grew up being B&O fan. You know, seeing it in shows, movies, music videos, and aspiring that B&O kind of lifestyle—I've just been a fan. Now that I'm a little bit older and a home owner, B&O has kind of doubled down in its importance.
The aesthetic of the company has just stuck with me throughout the years. They have some legendary pieces like the six CDs changer, their speakers are very intrinsically kind of shaped, and the sound is impeccable. The concept is to build a home of B&O x CLOT products, and the first one that we have is this portable speaker, which is one of their best products right now. 
Can you tell us more about the creative concept behind the CLOT x Bang & Olufsen Beosound A1?
The speaker is new, so this was really designed to simply keep the original aesthetic. Red is our colour and by adding our CLOT logo on top of it just doubles down that we are becoming a B&O partner. 
Everything is automated nowadays—home automation, for example—maybe soon you won't be able to turn on the light with the actual switch. So, how do we integrate B&O and CLOT lifestyle so that we can make it more than just a speaker for the purpose of it? By highlighting the design so that it also becomes a design item, and not just some metal put together that gives you a sound, we are moving forward into the lifestyle of the future.
Obviously, I would love to work on more products in a more robust way, but definitely this is a good beginning. My house has at least five or six B&O items in them, I'm more than elated to start this journey.
We heard that the tagline "The Rhythm of a Heartbeat" is inspired by CLOT, how does it connect with CLOT's DNA and your latest partnership with B&O?
The rhythm of a heartbeat is like music—it's everyone's beat, everyone's being—and we tied that in with the origins of our name, CLOT. Long story short: When we were kids we listened to a lot of reggae music, it was like "what the blood clot, what the blood clot", and for some reason we were really with this blood clot vibe. We took the "blood" out of it just to keep it a little bit more contemporary.
CLOT means the gathering of things to kind of explode out—we gather towns, brands, creativity, cultures—and we brought the concept back with this B&O creation. Our heart pumps blood, and our blood runs our system. It's like the making of music and the making of art, which is actually human nature. I thought it was interesting and our visuals kind of go with that "bomp bomp bomp bomp" and grows into something intrinsic and more elaborate.
What is it about this specific Beosound A1 model that you like?
At CLOT we obviously have our personal perspective, but at the same we are definitely looking at the market to see what people are doing and gravitating towards. Right now there is a huge energy push in the gaming world, and this speaker is perfect for mobile gaming as well. You can bring this anywhere, set up and just play. Especially in China right now there is this huge interest for that type of kit, and this definitely belongs in it.
I think in general the Beosound A1 is just something that you can take anywhere and kind of flex on people. It's a great design, great sound and you can fit in your bag. For non-gamers, this is definitely the picnic and beach speaker for me. This is also good for at home, when you have a couple of friends over and don't wanna go crazy and 'bang bang bang bang'. Just put this on the table. It's beautiful. It's a nice little designed object, and it gives you great sound.
What does music mean to you? How does it apply to your daily life?
I always feel every vibe, every moment should have some music accompany to it. Even if it's kind of static, it kind of adds a little layer to life. There's a funny movie called Blazing Saddles, where some guy walks around and there's a whole orchestra playing behind him which he calls his "theme music". For me it's literally from the shower to the car or when I'm just walking down the street.
Music is very inspiring for me, not really in a direct way but in a way that it gets my engine running, and gets me to release from the everyday stress and pressure that we all live in. To escape somewhere without a visual, even closing your eyes and just listening to music sometimes you can see a lot of things.
Everyone says I'm annoying because I'm always playing music with my phone in my pocket, and there were random fans in Japan who saw me screaming and singing at the top of my lungs when I was walking in Harajuku. I'm sorry but music is a big part of me, and obviously B&O delivers sound quality that everyone's into.
What is your perfect playlist? What songs do you have that is continuously on replay?
The best thing I can suggest as a one playlist would be an Outkast album by André 3000 called The Love Below. It's so beautiful, I think it's a modern day masterpiece. I can put that album on anytime if I'm happy, sad, need inspiration, need to be alone, and just vibe with the music. André 3000 is definitely one of the best musicians in modern day. He's good in the way that he's just being him, and not formulating what an album or pop album should be. He's making music the way he thinks he should, I think that's lacking in the music forum right now.
I've been listening to a lot of jazz and stuff, like (John) Coltrane and (Herbie) Hancock. I just watched this new Wes Anderson movie and the sound track is really interesting. I'm kind of growing out of the hip-hop phase, even though I still go back to a lot of the classics that I love. I'm an older guy now, I just don't quite understand what they are saying sometimes. I do feel music is a heavy influence on your subconscious, and a lot of the rap lyrics I've outlived them. I'm not saying what they represent is wrong, it's just that I've lived that life, and I'm onto newer things. So if you look at my phone, the album that's been played the most is probably Frozen from Disney, and I can duet sing with my daughter all the songs. That's just my life now, it's fun.
Any upcoming travel plans? If so, where is the first place you will take the CLOT x B&O speaker to?
Hawaii is definitely a place I'm getting vibes from, where I see myself finding time to retreat from the everyday thought process that I have to go through. I mean, Hawaii is easily the best place to use this. It's small, compact. I can bring it to the beach, I can have a picnic with it, I can even hike with it so definitely Hawaii. It's a beautiful place. It's also one step closer to Asia so it's the vibe.
The limited edition CLOT x Bang & Olufsen Beosound A1 2nd Gen speaker is scheduled to launch on 12 December at select JUICE stores worldwide and online at juicestore.com. Check this link for full details.
Related: Edison Chen Shares Curated Playlist For Your Clot X B&O Enjoyment