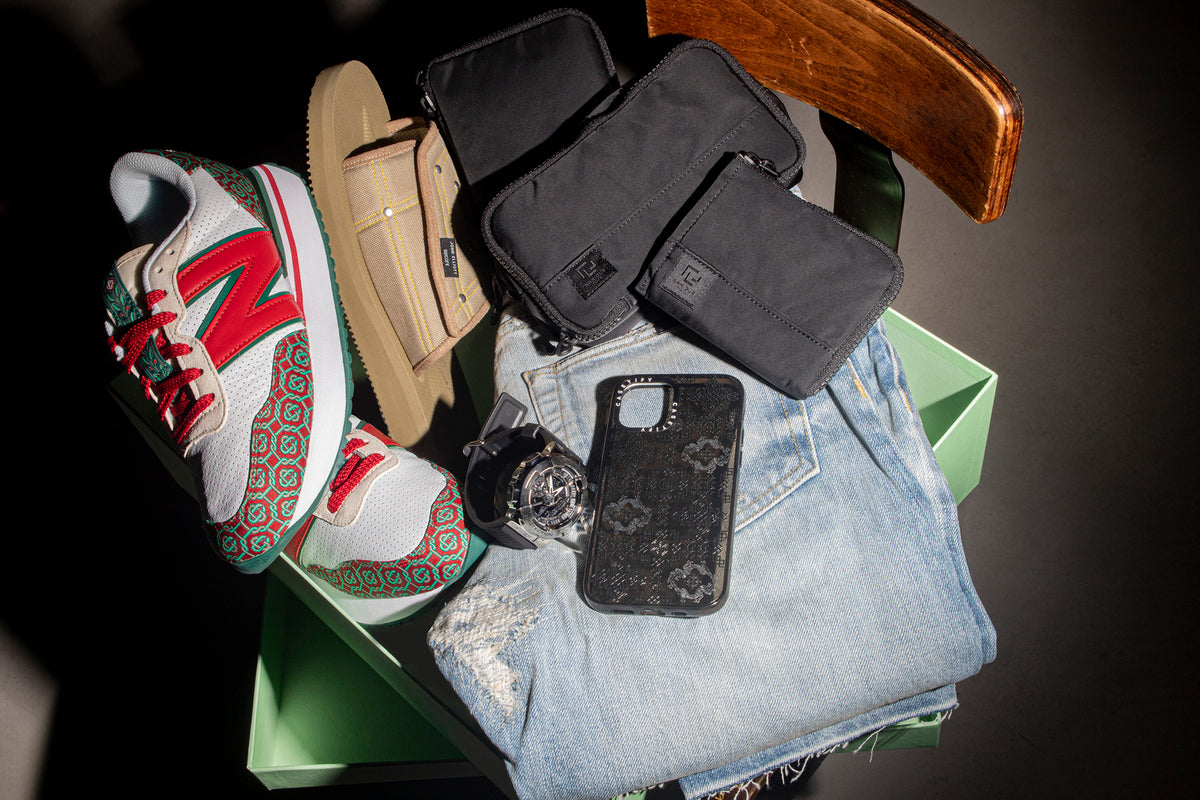 Father's Day Gift Ideas For The Modern Dad!
It's the time of year again where we show love and appreciation for their fatherly figures, coming together to gift their dads a variety of cheesy apparel and items - but not this year.
This year, we've selected a variety of pieces from our store that we think would be perfect for your dad this Father's Day. Nowadays dads have gone more stylish, sporting the newest trends from many different fashion-brands to hype furniture and accessories - according each of the different personas, we just might have the perfect gift for your dad.
The Work From Home Dad:
In the year of 2021, companies from all over the world have shifted their eyes towards working from home - as a means of protecting their staff and others. Dads are no exception, having been forced to work from home this year, we'd like to make it as comfortable and as homely as possible - whether it be decking out your home-desk, or maximising on your dads comfort factor.
Lusso Cloud Shoes - Mule (WHITE/GREEN/BLACK/GREY) 
Lusso Cloud Shoes - Regular (WHITE/GREEN/BLACK/GREY) 
The Office Dad:
A lot of people now-a-days are to go back into offices, and thus we have made a selection for those dads who need an equipment upgrade. Providing both a stylish and functional variety for your dad, either to manage your busy schedule or for carrying personal items like laptops to credit-cards.
The Outdoor Aficionado Dad:
Comfort has now more than ever been an important factor in a dad's lifestyle, whether they're going out to the grocery store, going for a nice stroll in the park with your family, or even camping in the great outdoors - these pieces are considered the highest level of comfort in footwear and outdoor gear.
The Creative Musician Dad:
These pieces were based on those special dads with their undying love for music, and we've all seen that dad whose lived as a punk rocker in their past and has now settled down, or the dads who still occasionally rock out on their guitar, or enjoyed their times tuning into the songs and energy of Grateful Dead concerts. This selection is an homage to their past, in more contemporary fashion.
The Hip Streetwear Dad:
For the dads who have been into the OG streetwear scene since the early 2000s'. This gear displays the dads who have had a love for the culture surrounding fashion and streetwear, with pieces displaying designs from old-school hip-hop artists Biggie Smalls, to more contemporary styles.
WACKO MARIA - Notorious B.I.G T-Shirt