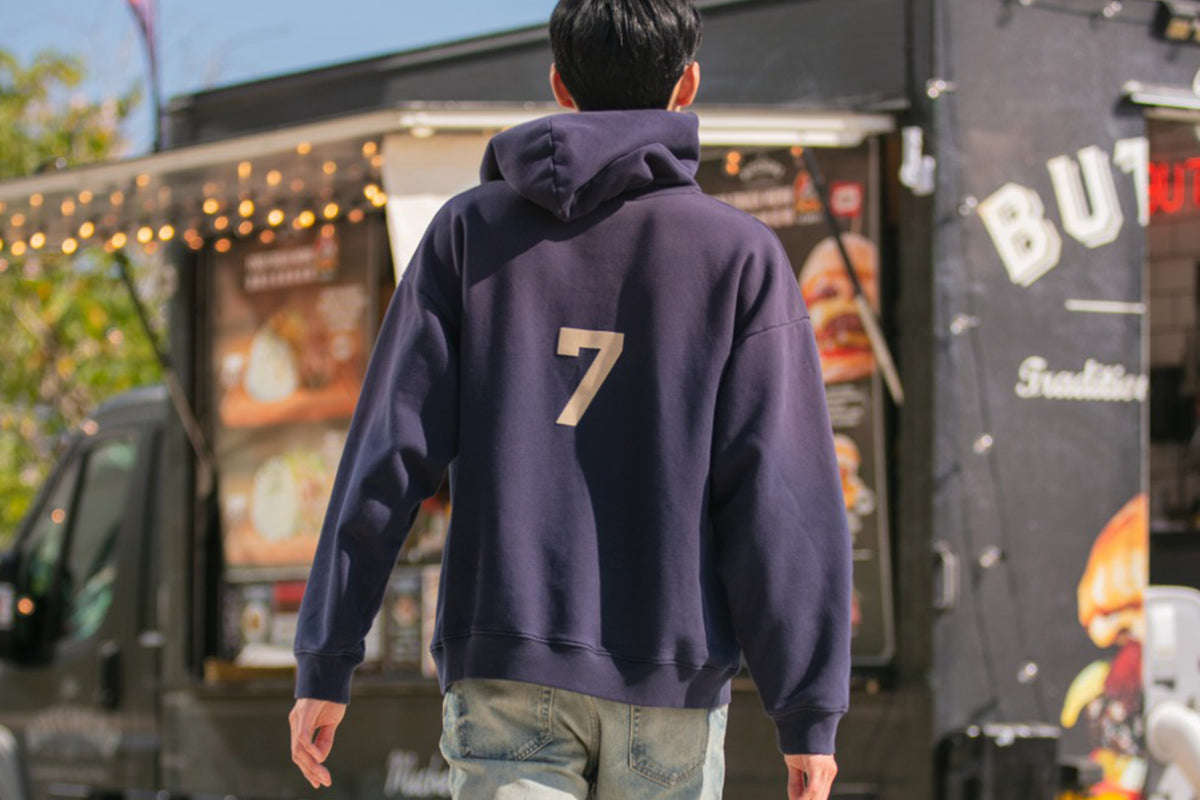 Fear of God's Second Instalment of "Seventh Collection" In Its Fall/Winter 2021 Offering!
In continuation of Fear of God's Seventh Collection of Spring/Summer 2021, the California-born brand headed by Jerry Lorenzo has now announced the release of its Fall/Winter 2021 season. This season's collection keeps true to Fear of God's vision of producing some of the industry's most thoughtfully designed luxury-wear, this time with references to Lorenzo & Fear of God's history, merged with concepts of elegance in style and our perceptions of reality. Having solely been a streetwear label from the get go, this collection is the first time the brand would be introducing bespoke suit styles, knitwear and accessories.
Jerry Lorenzo puts his vision to work, transforming the perpetual collection's formal-wear & athleisure-wear with bespoke luxury fabrics that are sourced from Italy and England, and hand-made within Italy's finest ateliers. In turn bringing the collection's offerings to its bare bones, with functionality, intricate design and elevated style all on display.
This upcoming release consists of four different styles that tap into each aspect of the Seventh Collection's creative vision, featuring light-wash denim jeans that tap into the history and culture America had with the fabric; the overcoat jacket which is placed within the transformed formalwear sub-collection with its high-quality fabrics mixed with classic old-age Fear of God camouflage colorway; the over-sized "7" hoodie in a navy blue colorway and the quality leisure shorts in beige, which the latter features the collection's symbol and main inspiration, both being within the elevated athleisure sub-collection.
One of the most notable pieces of the release include the light-wash 'Made in USA' denim jeans, which pays tribute to the strong American heritage and roots that is cherished for having invented the classic blue denim jeans in the mid-to-late 1800's. Having used solely Japanese selvedge denim for its materials, the sub-collection's fabric is used in homage to the USA's prominence within selvedge denim. Another notable piece of the collection would be the tailored cut-&-sew hoodie, embroidered with a beige "7" on the navy blue chest piece's center. The "7" symbol in the eyes of Fear of God representing "the number of completeness and perfection".
The upcoming release of Fear of God's Fall/Winter 2021 "Seventh Collection" is available at JUICE K11 Musea and online at JUICESTORE.COM!
Check out the offerings below!