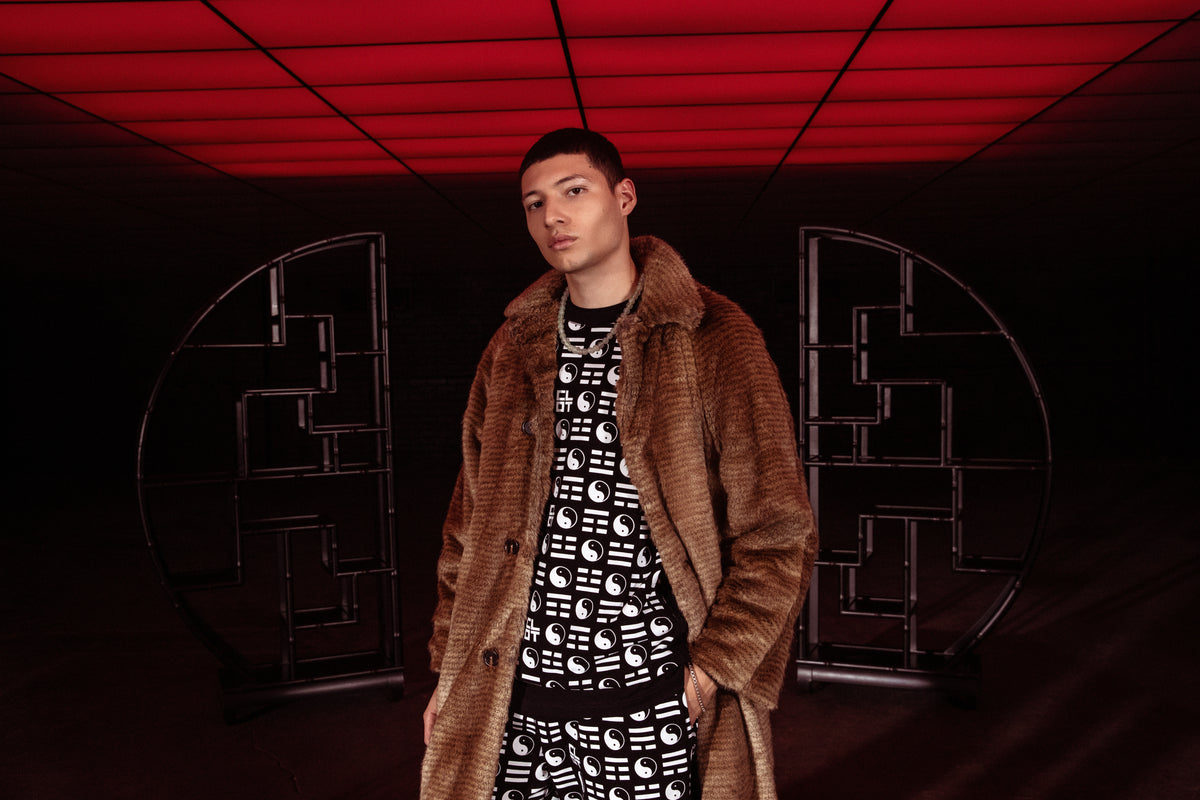 CLOT's Fall/Winter 2021 "NEW DYNASTY" Collection - Drop 5
CLOT's new Fall/Winter 2021 "NEW DYNASTY" collection symbolises a born-again movement, a gesture to the world for the move from simple ready-to-wear icons, to now chic cut-&-sew pieces and luxury silhouettes. Made for the newer generation, the release and the collection as a whole are made to be worn easily with any basic, giving a casual yet luxury "NEW DYNASTY" feel through the lens of CLOT Founder and Creative Director, Edison Chen. Fronted through bold fabrics and pattern styles; the materials, silhouettes, and motifs set the start of what seems to be a new representation behind the brand's aesthetic.
Announcing the final drop of CLOT's illustrious "NEW DYNASTY" Fall/Winter 2021 collection, featuring nostalgic loungewear and designer outerwear silhouettes. Showcasing the highest quality and most sought-after pieces to come out of the collection, inspired by references of rich history within Chinese culture; including animal motifs, martial-art influences, and styles symbolising balance.
Settling into this new normal of luxury, the stand-out pieces of this final release include puffers, trench coats, collar coats, and matching sweatshirt-and-pant silhouettes; all made with clear-cut high-quality material exclusive to CLOT. The first notable piece of the drop would be the Gradua Trench Coat which features a striking blue hue of the reflective and glossy fabric, it is lightweight, yet easily able to keep in the heat for maximum warmth and comfort. The next coat piece is the Soutien Collar Coat, the optimally warm piece is crafted with faux-fur and cut in a relaxed fit silhouette.
The Gradua Puffer features a gradient colorway going from hues of orange, cherry red, and navy; design details include its drawstring neck lining for a perfect neck fit for windy-weather, as well as multiple pockets for functionality. The next jacket is the most notable and sought after of the release, the Panda Puffer, the piece uses a special design style and fabric that looks and feels chic; playing a key role as an iconic species of China, the silhouette is filled with panda face motifs in an all-over print fashion. Finally, the next notable piece features a perfect fusion of CLOT's East-meets-West vision, fusing together a jacket unique to the US, and adding traditional Chinese flare in a blue and white hued colorway; featuring the Chinese Stadium Jacket.
Take a look at the notable pieces and more below!
Available now at select JUICE locations and online at JUICESTORE.COM!