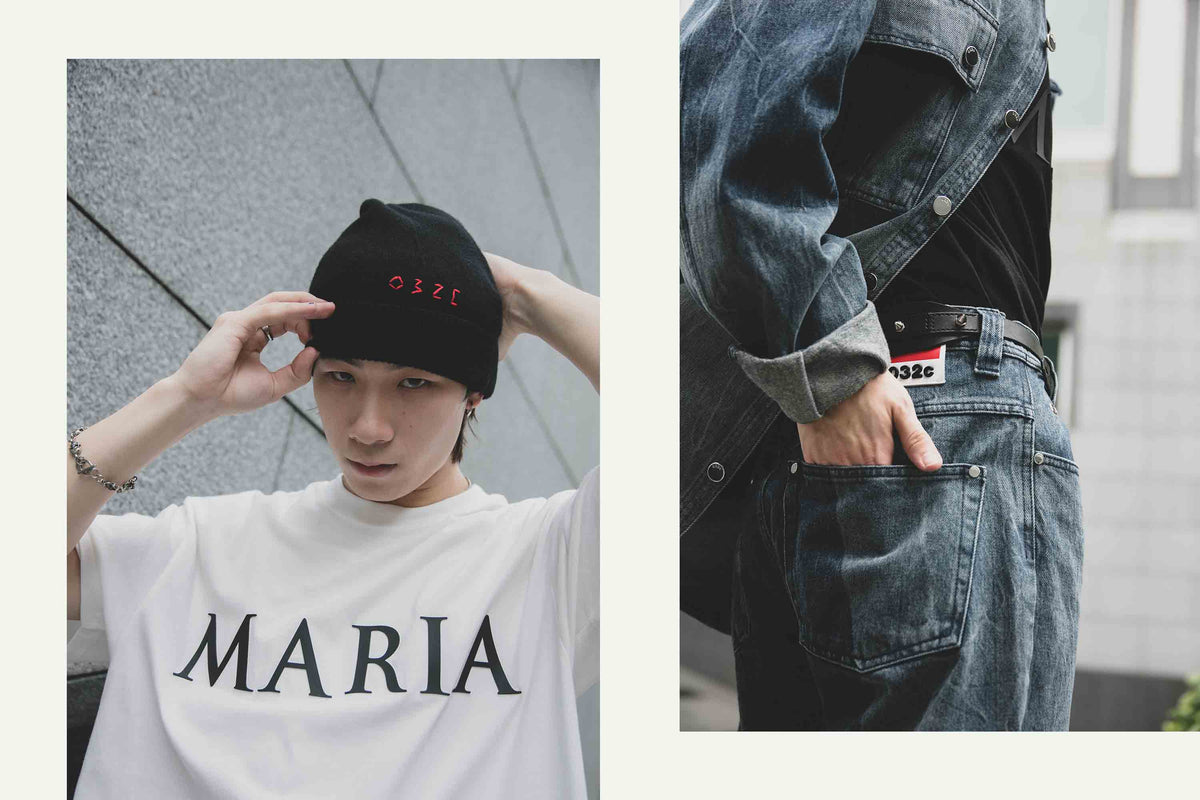 First Release of 032c's Autumn/Winter 2021 "MARIA" Collection for its ready-to-wear line!
Today we take a quick look into the concepts behind 032c's Ready-to-wear line's newest collection for Autumn/Winter 2021, "MARIA". The unisex line, has delved into the world of fantasy exploring the ideas and symbolisms behind a chessboard, using Maria Martins, renowned surrealist artist, as the queen and centre-piece.
The vision references both Marcel Duchamp, chess fanatic and legendary French painter, and Antonio Gramsci, Italian Marxist philosopher, as being revolutionaries of their time - both Kings in their own right and both challenging the concept, realities and thought behind culture.
Maria Martins was a lover and motif of Duchamp, often sending Chess-inspired artworks, and was addressed in countless letters. The designs reference the chessboard motif, and the silhouettes' intricate details and fabrics offer nods to the pieces of the chessboard. For example, the Knight and his shining shield representing the latex textiles.
The unisex line is crafted with combinations of outstanding standards of design, eco-friendly materials, contemporary techniques and up-to-date silhouettes, all made for the wearer to indulge and enjoy. The upcoming collection features a variety of selections, including jackets, pants, shirts, t-shirts, and different exclusive accessories, all instilled with the chessboard references.
Notable pieces of the upcoming release include, the "Maria" T-Shirt in colorways of 'Black' and 'White' with the name "Maria" imprinted in 3D using silicon letterings on the front in a bold serif typeface, referencing the queen, Maria Martins; the Denim long/sleeve Button-up Shirt and Jeans to match, crafted in a classic dark wash denim colorway with block-style print fades achieved through new laser techniques for a lighter coloring, paying nods to the chessboard squares with its scaled up version; The MARIA Bomber Jacket in a 'Pearl' colorway, the elevated bomber jacket style has a water-proof outer fabric (also stated on the sleeve in a reflective 3M print), included are the pockets inside and outside the jacket.
Favourite accessories of the collection include the MARIA Padded Cap which features the classic 032c buckle but with new Polyamide fabrics, and the MARIA Hand Repaired Beanie in black which is made from 100% wool and stitched into the fabric is a spot of contrasting colors of red, brown, and blue, as well as the 032c logo in red, sewn by hand.
Take a look at the newest collection from 032c's Autumn/Winter 2021 collection below!