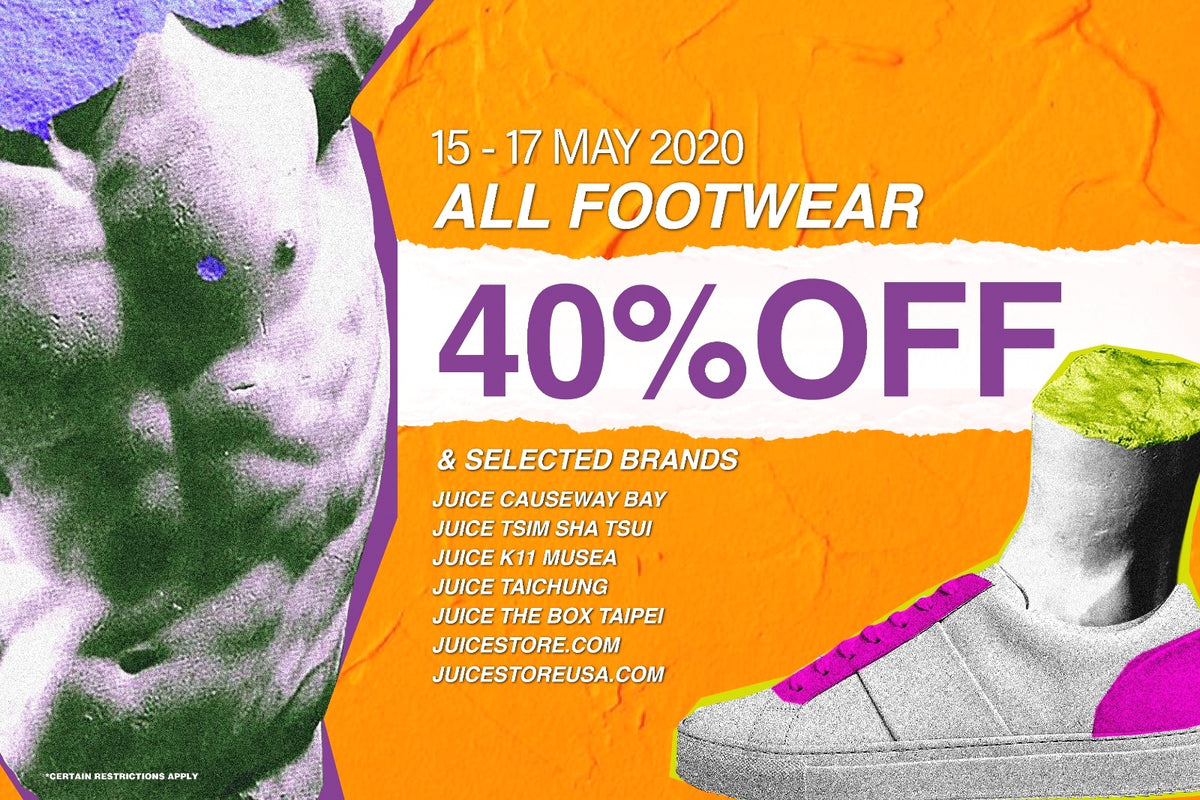 FLASH 40 FOOTWEAR SALE at JUICE - Limited Time Only!
Why not kick off your summer with a new pair of sneakers? Pair it with a selection of the best brands of the season and you're good to go!
For 72 hours only, JUICE is holding a FLASH FOOTWEAR SALE where shoppers can enjoy 40% all footwear and selected brands from May 15 to May 17 online and at selected JUICE locations!
For every shoe purchase at JUICE Causeway Bay, K11 MUSEA and JUICE Tsim Sha Tsui, shoppers will receive a coupon that deducts 200 HKD OFF their next 1000+ HKD purchase at JUICE Hong Kong locations! 
Shoppers at JUICE "The Box" Taipei and Taichung can enjoy up to 40% off footwear and up to 50% off selected brands. Every purchase over 3000 NTD will get one 500 NTD cash coupon for next purchase! Cash coupons will be available in limited quantities at both doors - first come, first served!
Head to: JUICE Causeway Bay, JUICE Tsim Sha Tsui, JUICE K11 Musea, JUICE "The Box" Taipei and JUICE Taichung, JUICESTORE.com, JUICESTOREUSA.com to snag your latest fit.
*Certain restrictions apply.