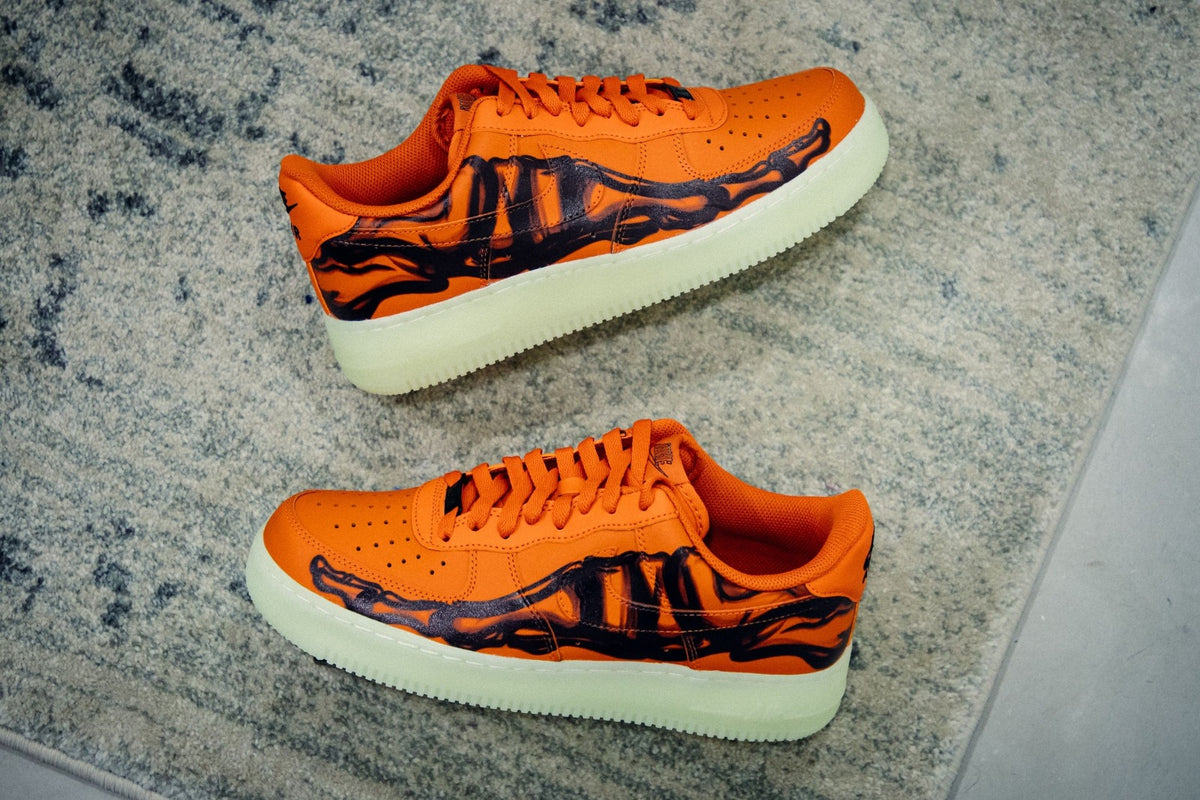 Check out the "Halloween-Themed" Orange Skeleton Air Force 1!
In the most punctual fashion, Nike has decided to release the icon that is the Orange Skeleton Air Force 1 right before Halloween. The shoe has amassed a cult following, initially released in a white colorway in 2018, then again in a black colorway in 2019.  Keeping to the spirit of Halloween, the spooky silhouette takes on a similar aesthetic to the former black colorway with the utilisation of a green glow in the dark sole and a pumpkin orange upper. 
The Halloween-inspired shoe's design features a shiny-black X-ray graphic of a foot on the sides as well as the insole of the shoe. The biggest change from the previous to the current shoe was the glow-in-the-dark sole, it now has a larger area where the glow feature would occur, whereas previously it was ⅓ of the sole. 
The shoes are currently available in Hong Kong at JUICE Causeway Bay and online at JUICESTORE.com, they were previously available for purchase at JUICE Taipei and Shanghai.