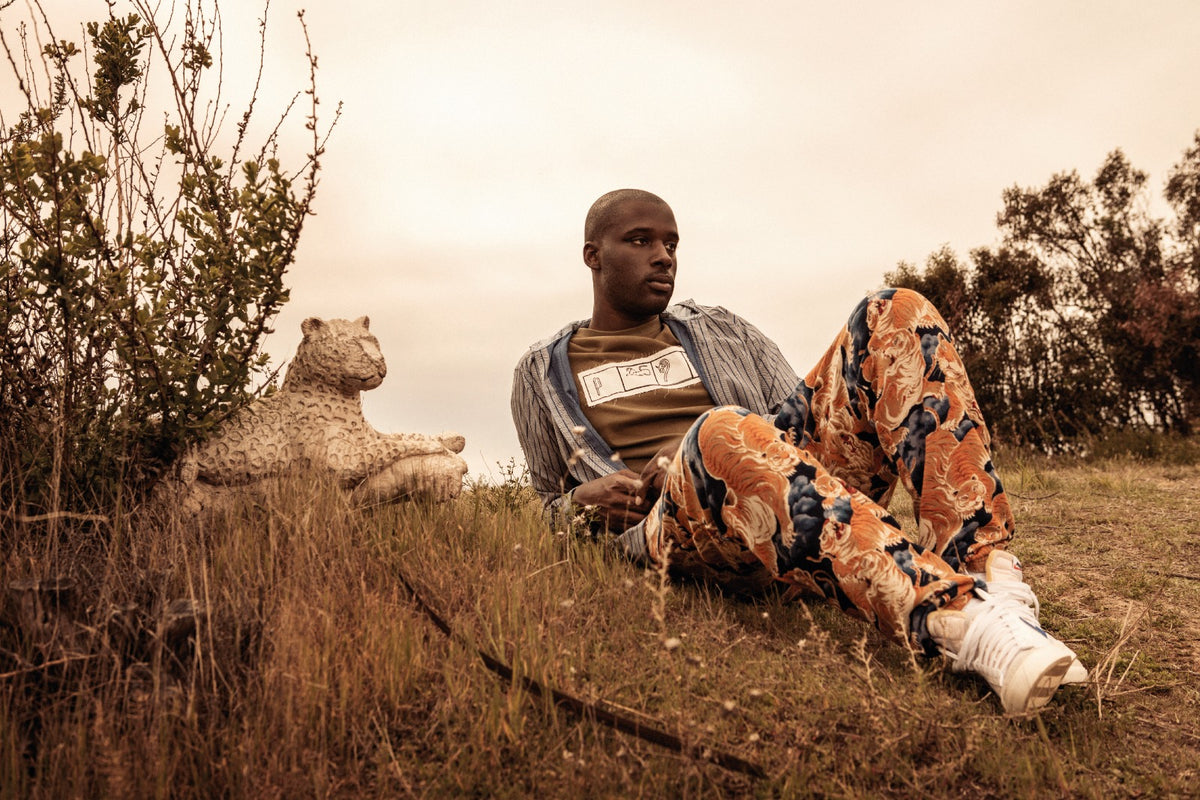 Hieroglyphs of the Future: New Arrivals From CLOT "TROPICAL PYRAMIDS" Spring/Summer 2020 Collection!
Conscious or not, the choice of dress is symbolic of who we are and how we choose to express ourselves. CLOT taps into Ancient Egyptian symbology with its latest drop from its ongoing Spring/Summer 2020 collection!

The origins of Ancient Egyptian symbology stem from their sacred beliefs of divine power, fusing spirituality with the physical realm by integrating it into their everyday lives. Powerful symbolism reflected everything from love, fertility and power to life, death and the afterlife. The Ancient Egyptians beliefs in cosmology were deeply entrenched in their lifestyle, religion and morals. Spiritual concepts expressed in symbology were used to represent the physical world, themselves and divinity - Egypt was seen as the image of heaven and Pharaohs were chosen to lead the people, bringing forth advanced thought, technologies and a greater understanding of the universe.

With a personal fascination in the way the Egyptians viewed the world and themselves, CLOT's Creative Director Edison Chen wanted to encapsulate their approach to fashion and contemporize it in a way that's familiar to him and the modern world. CLOT references Ancient Egyptian iconography and advanced civilisations in the new "Tropical Pyramids" theme with a brand new range of graphic t-shirts for drop 9.

Crafted from the finest fabrics, the latest drop features casual T-shirts that are rife in symbolism, conjuring new meanings that are reinterpreted with CLOT's vision. Graphic motifs of ankhs (that symbolizes the many aspects of life) are reinterpreted to represent the pain through life, the silhouette of the god of the afterlife shines through the dark with reflective textures and hieroglyphs from the past that sends a message about the future.

CLOT's experimental spirit pervades each collection, exploring otherworldly concepts like omniscient aliens for Fall/Winter 2019 and advanced civilizations for Spring/Summer 2020. CLOT takes inspiration from the Sci-Fi movie "Fifth Element" to discuss the concept of "Ancient Aliens" in Egypt. Aliens enter an Ancient Egyptian temple to find a super-weapon, an advanced being built to fight evil - a reflection of the otherworldly nature and the awe-inspiring might of Ancient Egyptian civilization.

Dive into Ancient Egypt symbolism with the new CLOT Spring/Summer 2020 arrivals and stay tuned for the next weekly release.