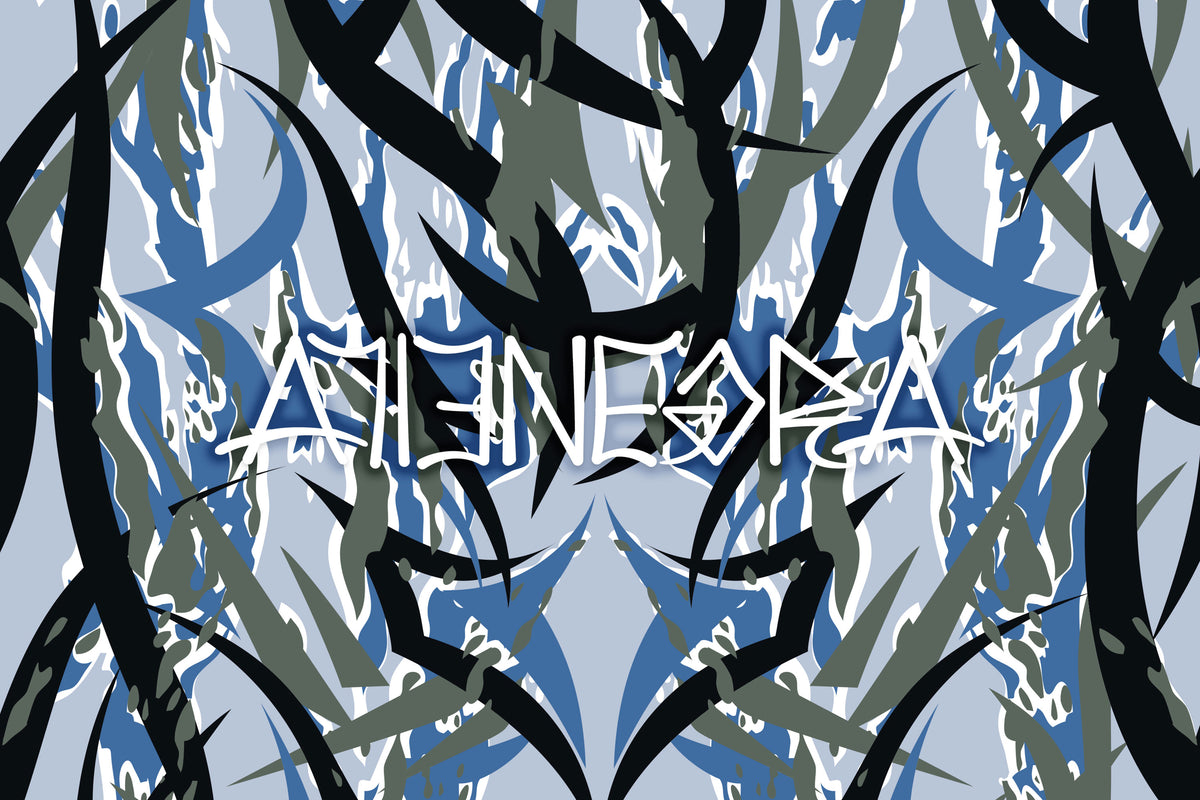 ALIENEGRA: Past, Present and Future - A Brief History
Since 2003, CLOT has built its reputation being at the forefront of streetwear and representing its mission to bridge the East and the West. With that mission in mind, came iconic patterns that have since become CLOT's signature - one of them being CLOT's ALIENEGRA. Originally conceived as a capsule collection, ALIENEGRA was an out-of-this-world allover print that has spawned multiple colorways and iterations in addition to iconic details such as the mask-in-hood. The design quickly became a CLOT signature that was sold out immediately every single drop. Adding onto its popularity, CLOT's ALIENEGRA print was remixed by KAWS for an exclusive collaboration in 2011 and the print has found its way onto Vans, adidas and Head Porter collaborations. 
With ALIENEGRA being over 13 years old, CLOT co-founder Edison Chen decided it was time to update the print with a bigger and bolder scale. Having introduced ALIENEGRA 2.0 in 2019, the "BLUE TIGER" ALIENEGRA 2.0 collection is a fall-ready capsule bringing ALIENEGRA to the future. Shop what's left of the collection at JUICE Taipei, JUICE Taichung, juicestore.tw, JUICE Shanghai, juicestoreusa.com and with limited pieces available at JUICE Causeway Bay, JUICE K11. Act fast, as the collection is all sold out online at juicestore.com.
We take a look at ALIENEGRA's history and highlights to celebrate its impact, take a look below! 
FAMILY & FRIENDS ALIENEGRA FACE TEE COLLECTION - 2007
FACE TEE COLLECTION - 2007
YELLOW REFLECTIVE TEE - 2007
ALIENEGRA SHORT SLEEVE PARKA - 2007
 CLOT x Madsaki x LEVI's Jeans - (GOLD - 2006) (WHITE - 2007)
BLUE ALIENEGRA PARKA - 2007
BLACK ALIENEGRA PARKA - 2007
CLOT x Madasaki Alienegra Green Desert Camo Parka - 2010
CLOT x KAWS DISSECTED EGRA PARKA - 2012
CLOT x HEAD PORTER - 2012
CLOT x Madsaki 2015
CLOT x VANS - 2015
CLOT BLACK ALIENEGRA - 2017
CLOT x ADIDAS CONSORTIUM NMD RACER - 2018
CLOT RED ALIENEGRA PARKA - 2018
CLOT ALIENEGRA 2.0 - 2019
CLOT BLUE TIGER ALIENEGRA 2.0 - 2020