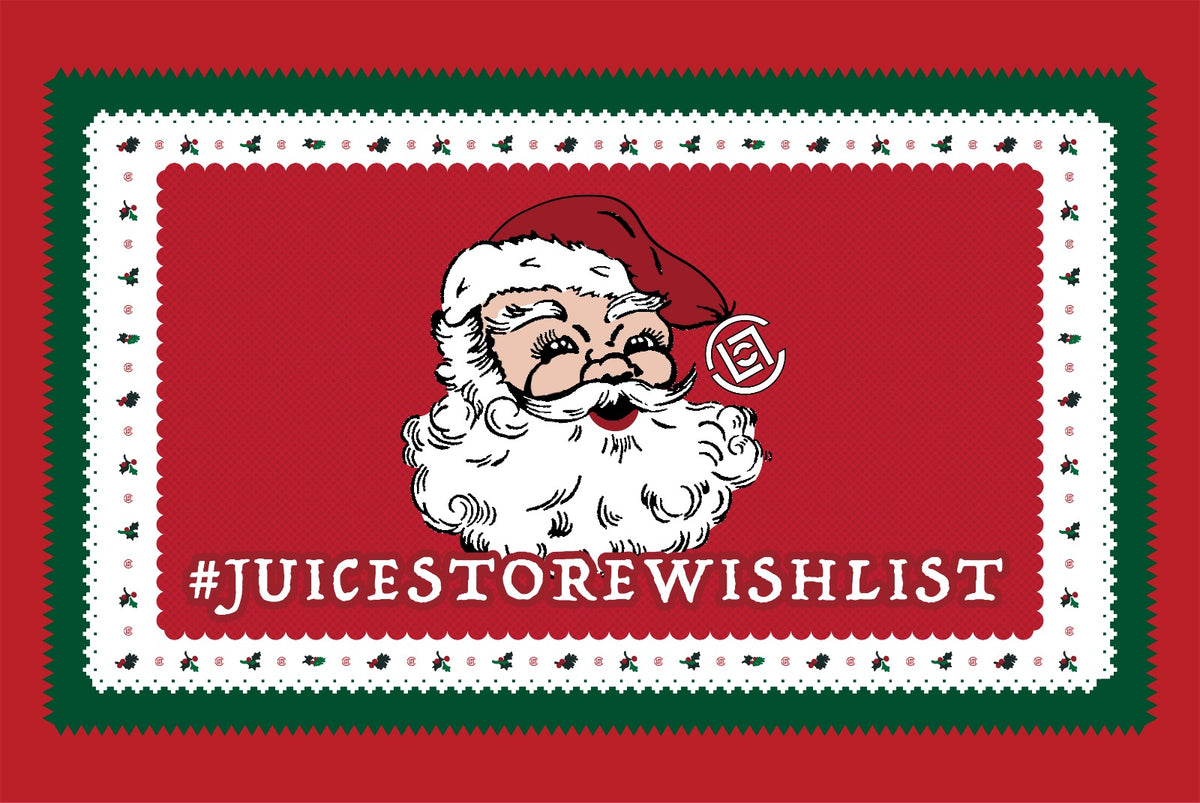 Holiday #JUICESTOREWISHLIST Campaign and Giveaways at JUICE!
What's in your #JUICESTOREWISHLIST?
Christmas is coming in less than a week -  JUICE Team has prepared a series of fantastic giveaways and promotions to celebrate the holiday season.
Starting December 20, we will be launching one giveaway a day until December 24 on JUICESTORE's Instagram. Don't miss out on what we've got in store for you by hitting the bell button to turn on your post notifications!
For the perfect holiday gift idea, check out the Instagram hashtag #JUICESTOREWISHLIST and take a look at our latest gift guide for a curated selection of the best items of the season.
PS. Don't forget to secure your #JUICESTOREWISHLIST picks at our End of Season Sale at JUICE Hong Kong, Shanghai, juicestoreusa.com and JUICESTORE.com
Between December 25 to December 26, shoppers who purchase over 1000 RMB at JUICE Shanghai (Tx Huaihai) can enter their Christmas lucky draw!

We want to know your JUICE STORE favorites, so give us a shout by tagging us on Instagram with @juicestore #JUICESTOREWISHLIST. 
Happy Holidays!
JUICE Team