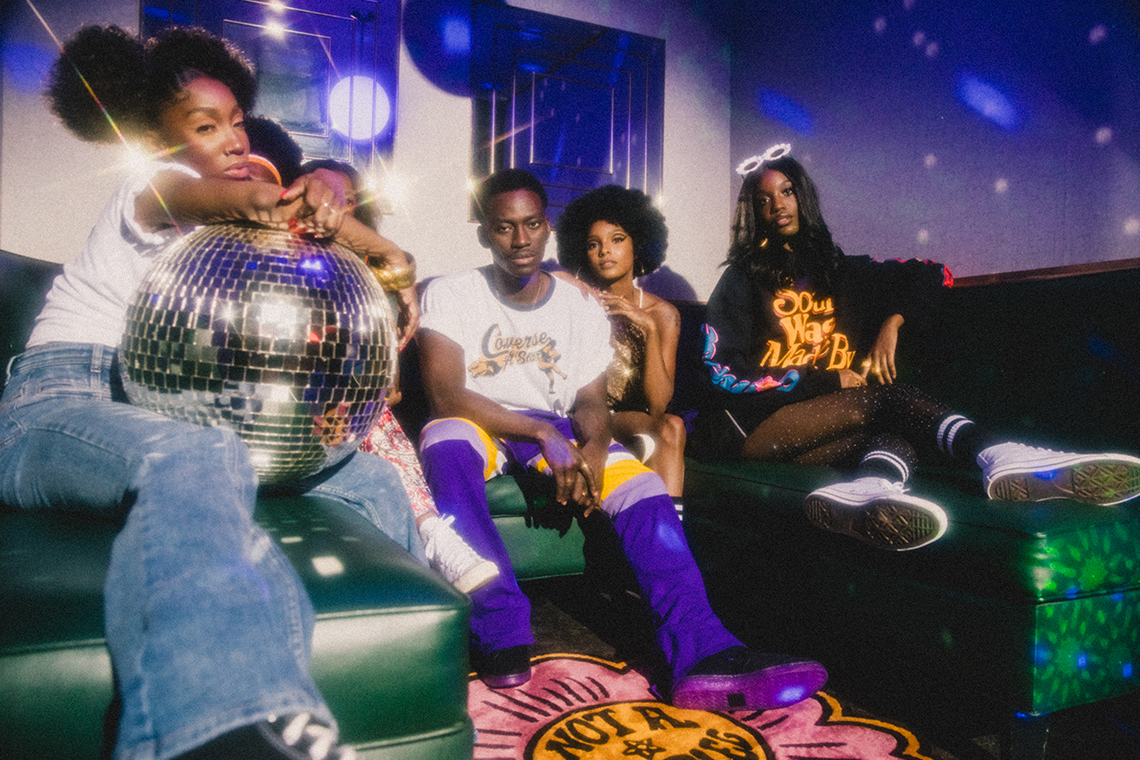 Joe Freshgoods Collaborates w/ Converse in Funky '70s Style!
Chicago-based designer and creative Joe Freshgoods announced his fashionable collaborative collection with Converse in a variety of attire. Inspired by 1970s Chicago, indenting to be a history lesson to what once was. A short film was created for this collab named "A Shirt To Sleep In" Chicago, Illinois (1976). The style and direction of the film really encapsulated the vibe of the '70s, disco-balls, crazy accessories, eccentric patterns, roller-blades and funky moves.  
The collection consists of the Pro Leather, the Chuck 70s, hoodies, track bottoms, duffle-bags, and t-shirts. The Pro Leather comes in a design of black and purple colorway with its uppers in suede and velvet modified with its naturesque embroidery pattern and individual patches which form Joe Freshgoods' initials 'JFG'. The Chuck 70's style differs from the Pro Leathers in terms of its bright fabric design, using multi-colored materials cut & sewn together to create the final silhouette. The hoodies, track bottoms, duffle-bags, and t-shirts come in bright bold colorways in different styles, all catering in different ways to the '70s aesthetic. Examples can be seen in the tie-dying of the shirts, font styles and graphics, patches and prints, and fitting of the pieces. 
Take a look at Joe Freshgoods & Converse's visionary video and lookbook below!