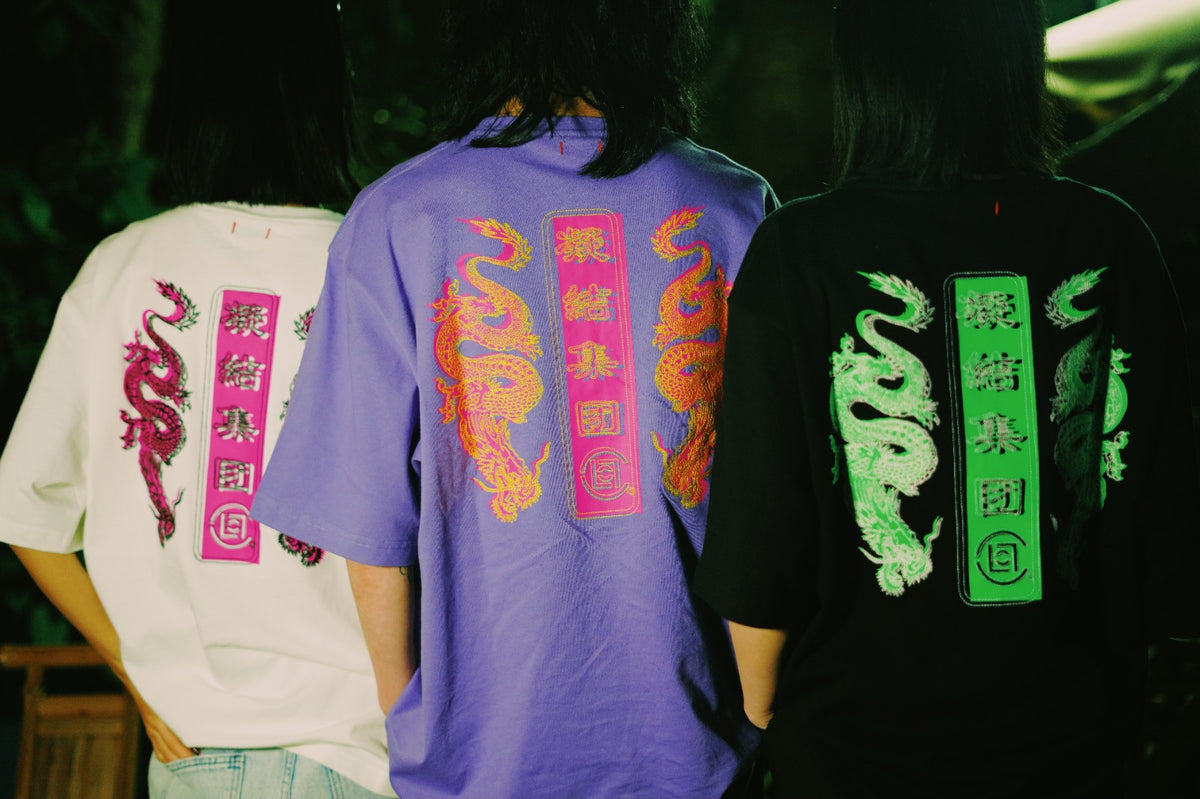 CLOT LAUNCHES EXCLUSIVE CHINESES ITEMS FOR JUICE CHENGDU IFS OPENING
The newest JUICE store location, JUICE Chengdu IFS is opening on May 2, adding to the growing list of JUICE locations around the world. Situated in one of Chengdu's best-known shopping landmarks, Chengdu IFS is home to a number of premium fashion brands with the latest JUICE location set to offer exclusive items and events.
In celebration of the opening of JUICE Chengdu IFS, CLOT's CHINESES series returns to Chengdu once again, with a unique pop-up experience available from May 2 to May 9. Visitors will be given first priority to purchase previously sold out items from CLOT's CHINESES collection. These archival designs feature vibrant colorways and CLOT's notable "华人" motif on the front. All items are first come, first served - a perfect chance for those who were unable to get their favorite designs the first time round! 
In addition to the highly sought-after archival designs, CLOT is presenting three brand-new 华人 t-shirts inspired by the city of Chengdu! Specially customised for Chengdu, the classic dragon motif illuminates three new colorways in 'Black', 'White' and 'Purple' - all a unique representation of Chengdu's vibrant lifestyle.
The opening will additionally bring a lineup of exclusive designs like hand-carved furniture and limited-edition CLOT tea sets - important tokens of China's long and fruitful culture. CLOT fans will be able to pre-order these lifestyle essentials at JUICE Chengdu IFS.
Stay tuned to JUICE Chengdu IFS Weibo, JUICE WeChat, JUICESTORE's Instagram and our online editorials for more surprises coming your way!

Date: May 2 - May 9

Address:
JUICE Chengdu: No. 1, Section 3, Hongxing Road, Chengdu, Shop L537, 5th Floor, IFS, Chengdu