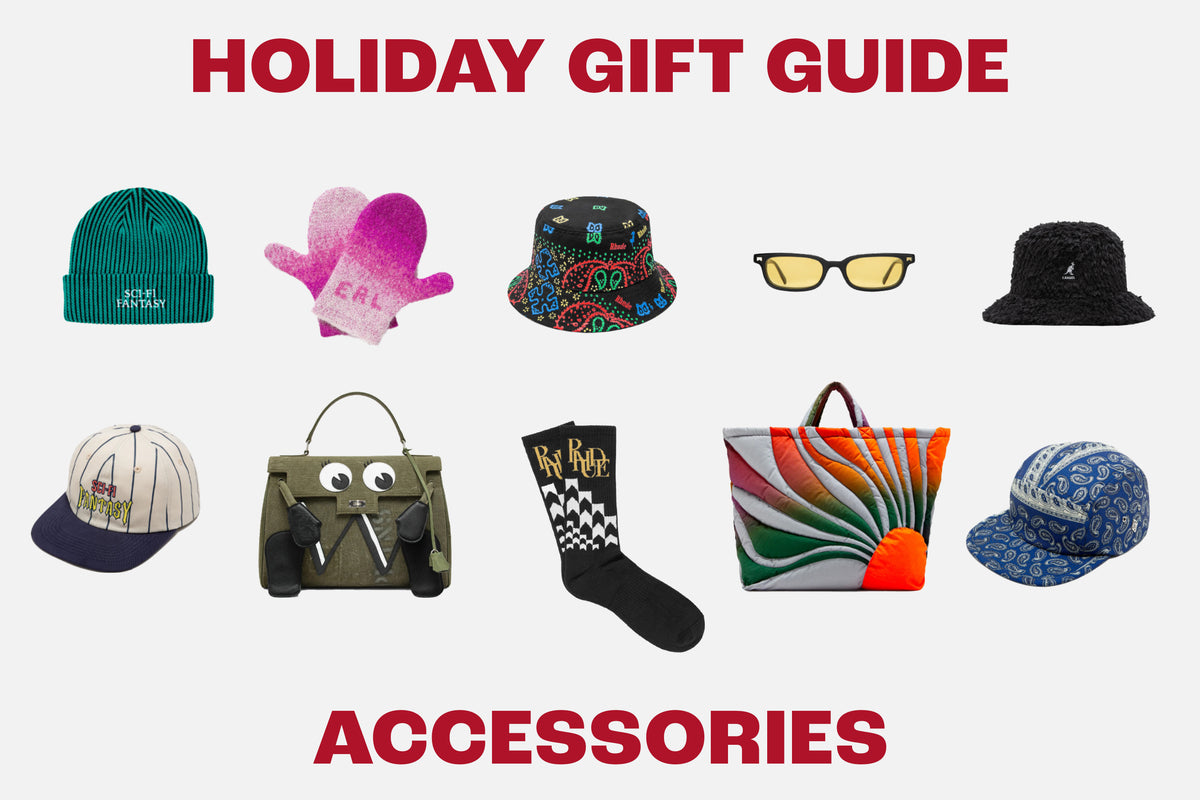 JUICE HOLIDAY GIFT GUIDE 2022: ACCESSORIES FOR A STANDOUT FIT
While the festive season is all about the joy of giving, choosing that perfect gift for your loved ones can feel like an impossible task to achieve—especially when the clock is ticking.
With Christmas just around the corner, we thought we could help ease the stress off of your gift shopping dilemma by putting together a series of gift guides—including outwear, tops and bottoms, accessories, homeware and more—with our top selections all just a few clicks away.
Scroll down for our gift guide on accessories that includes everything from hats, sunglasses to jewellery and more.
Made from cotton and in a regular fit, this paisley printed Rhude Bandana Bucket Hat offers a subtle way to add colors to your attire. 
Featuring the silhouette of a classic baseball cap, this SCI-FI Fantasy Biker Striped Hat features stripes and brim in contrasting colours for a touch of vintage-inspired flair.
Made from repurposed vintage bandanas, this Children of the Discordance Personal Data Print 6 Panel Cap delivers one-of-a-kind, elegant finish.
This skater-cool SCI-FI Fantasy Logo Beanie features a chunky knit with a unique two-tone finish. 
JUICE Holiday Gift Guide - Kangol Furry Braid Lahinch
JUICE Holiday Gift Guide - Rhude Tobac Frames
JUICE Holiday Gift Guide - ERL Unisex Gradient Knitted Gloves
JUICE Holiday Gift Guide - ERL Unisex Sunset Puffer Woven Bag
JUICE Holiday Gift Guide - Readymade Dr. Woo Doll Bag
JUICE Holiday Gift Guide - Rhude Racing Socks