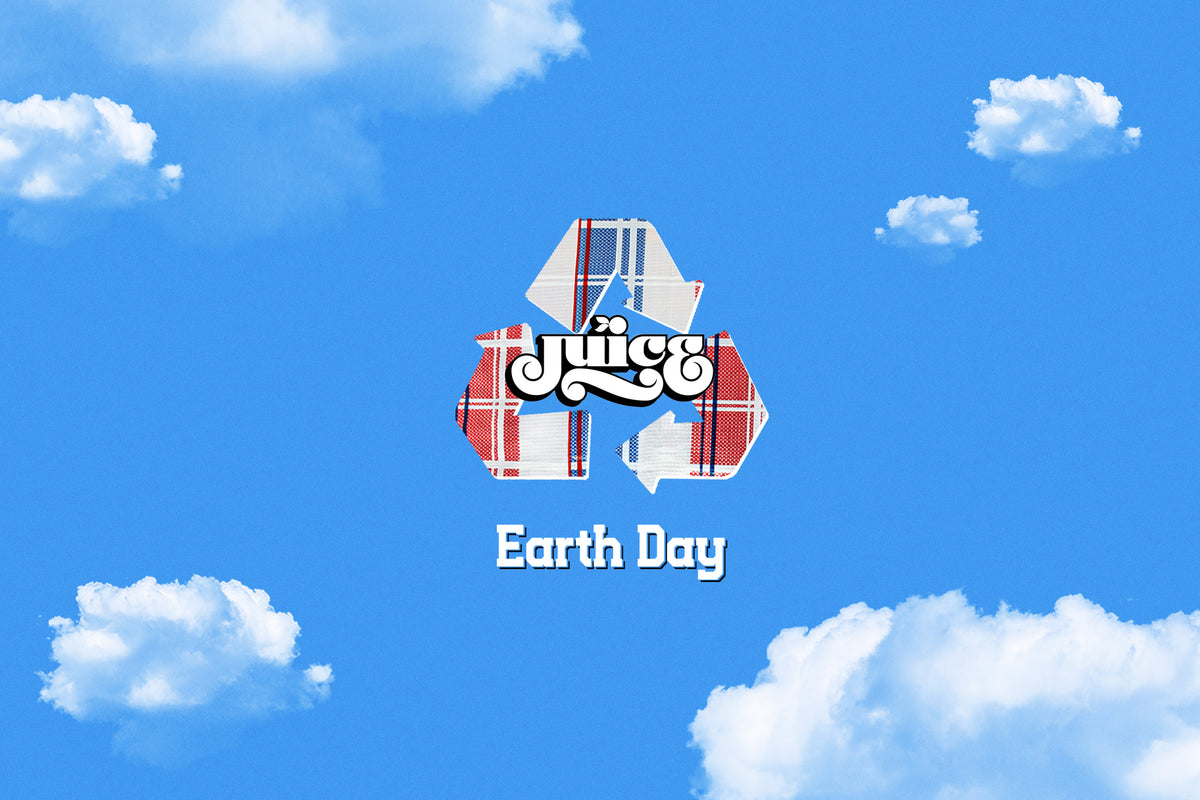 JUICE LAUNCHES EARTH DAY CAMPAIGN WITH RWB SHOPPING BAG AND CLOT X P.A.M. COLLECTION
JUICE is excited to launch its Earth Day campaign, demonstrating its commitment to promoting sustainability and encouraging customers to reduce waste by reusing materials.
Set to launch on April 22 in the Greater China region, the JUICE Earth Day campaign features the debut of the JUICE RWB shopping bag. Crafted from the durable fabric used for Hong Kong's iconic RWB bags, the JUICE RWB shopping bag is designed to be reused, reducing the need for paper bags.
From April 22 onward, customers can purchase the reusable shopping bag for just HKD 20/RMB 20/NTD 100 with any purchase at JUICE stores in Hong Kong, Mainland China, and Taiwan regions. Plus, they can enjoy HKD 20/RMB 20/NTD 100 off every purchase over HKD 500/RMB 500/NTD 2,000 by reusing the bag during future shopping visits at these participating JUICE locations.
In addition to the JUICE RWB shopping bags, JUICE is taking its Earth Day initiatives further by launching a distinctive upcycle collection by CLOT and P.A.M.. Available exclusively at JUICE K11 MUSEA and JUICESTORE.COM, the CLOT x P.A.M. collection features an extremely limited quantity of apparel made from fabrics used in past seasons of both brands, each boasting a one-of-a-kind design.
Join in on the Earth Day celebrations at JUICE - From April 22 to May 6, visit the customization zone at the JUICE K11 MUSEA store, where you can decorate your JUICE RWB shopping bags for a unique look. Customers can also add extra personalization to their bags with the special calligraphy service on April 22 and April 23, available from 3-6 pm.
The JUICE Earth Day campaign, which includes the launch of the JUICE RWB shopping bag and the CLOT x P.A.M. collection, is set to kick off on April 22, 2023, at select JUICE locations worldwide. Follow @JUICESTORE and @CLOT social channels for instant updates.
CLOT x P.A.M. Upcycle Collection
Price Information & Selling Doors

CLOT x P.A.M. UPCYCLE EARTH SPIRAL SS TEE - HKD 700
CLOT x P.A.M. UPCYCLE EARTH CREW NECK SWEATSHIRT - HKD 2,080
CLOT x P.A.M. UPCYCLE EARTH HOODED SWEATSHIRT - HKD 1,980

JUICE K11 MUSEA
WWW. JUICESTORE.COM

JUICE RWB Shopping Bag
Available Locations

JUICE K11 MUSEA / JUICE CENTRAL / JUICE CAUSEWAY BAY / JUICE SHANGHAI (JULU ROAD) / JUICE GUANGZHOU / JUICE CHENGDU IFS / JUICE TAIPEI / JUICE TAICHUNG

RWB Customization

JUICE K11 MUSEA
DIY Customization Zone: April 22 - May 6
Calligraphy Personalisation Service: April 22 - 23, 3 pm - 6 pm