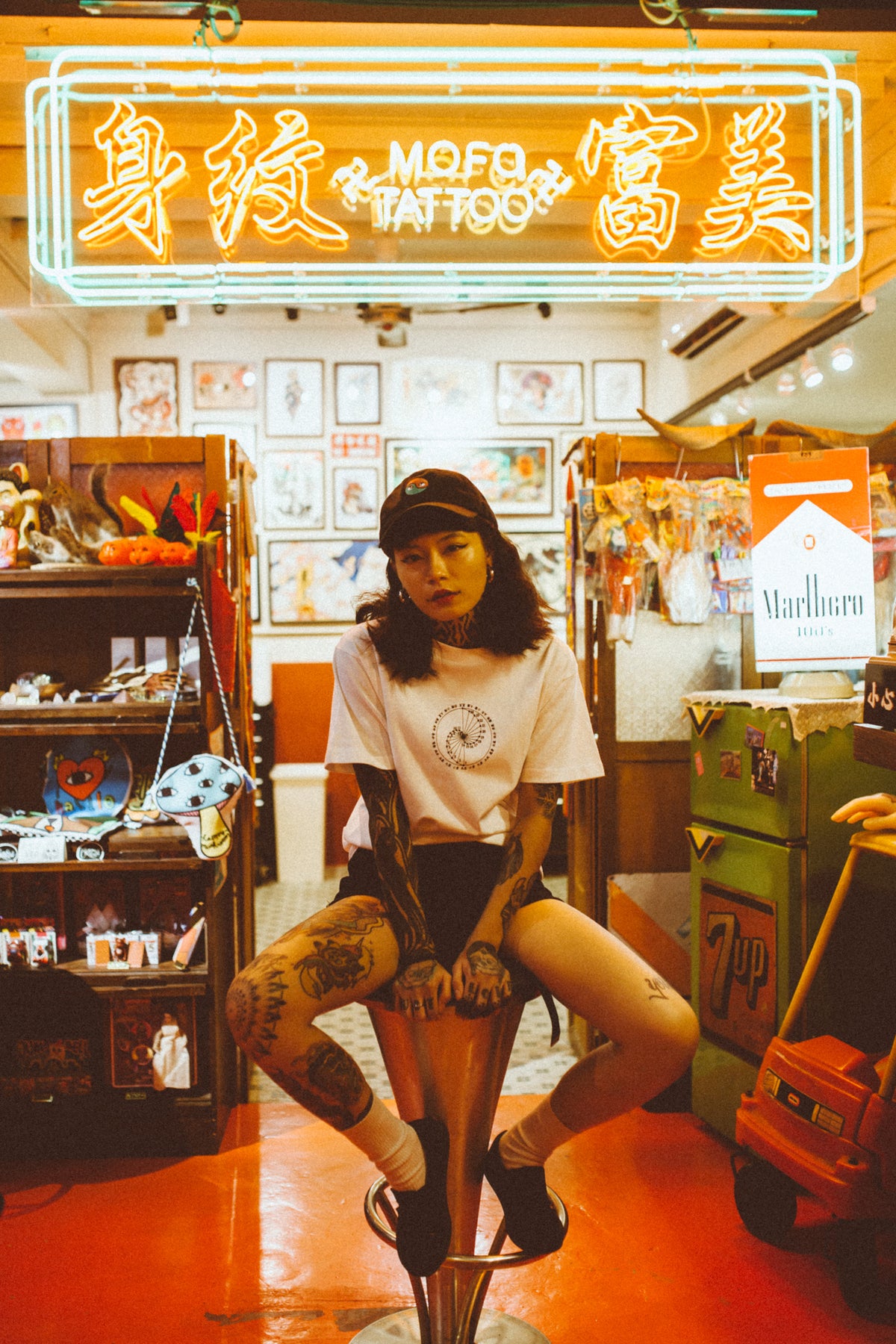 LILY CASH CHAN FROM MOFO TATTOO
You've probably seen her day to day on a billboard or two if you've commuted around Hong Kong this year. Delving into her world beyond the permanent markings on her body, we got to chat about the little things that inspire Cash and check out the hidden Mofo Tattoo studio right in Tsim Sha Tsui, Hong Kong. 
What inspired you to become a tattoo artist?
I've always loved tattoos since I was little.
How did you start and really get into becoming a tattoo artist yourself?
CASH: My boyfriend is a tattoo artist...spending everyday together with him, we would always talk about tattoos and everything related to it. This made my interest even stronger,. The more I knew about the art and the more tattoos I got, the more I wanted to do it myself.
What was your very first tattoo?
CASH: Like a lot of people my first tattoo is an English phrase on my back. It's silly...I want to tattoo over it!

What does it say?
CASH: "Way to Shine"

Who's your favourite tattoo artist right now?
CASH: Not sure how to pronounce his name but a Polish tattoo artist (Marcin Aleksander Surowiec).

What is style to you?
CASH: A way to express yourself.

Favourite pastime?
CASH: Does smoking count? Smoking.

Favourite singer?
CASH: Leslie Cheung, always.

Favourite Leslie Cheung film?
CASH: Days of Being Wild (1990)

Photography by Alex Moore @myelectricheart
Cash Chan @lilycashchan