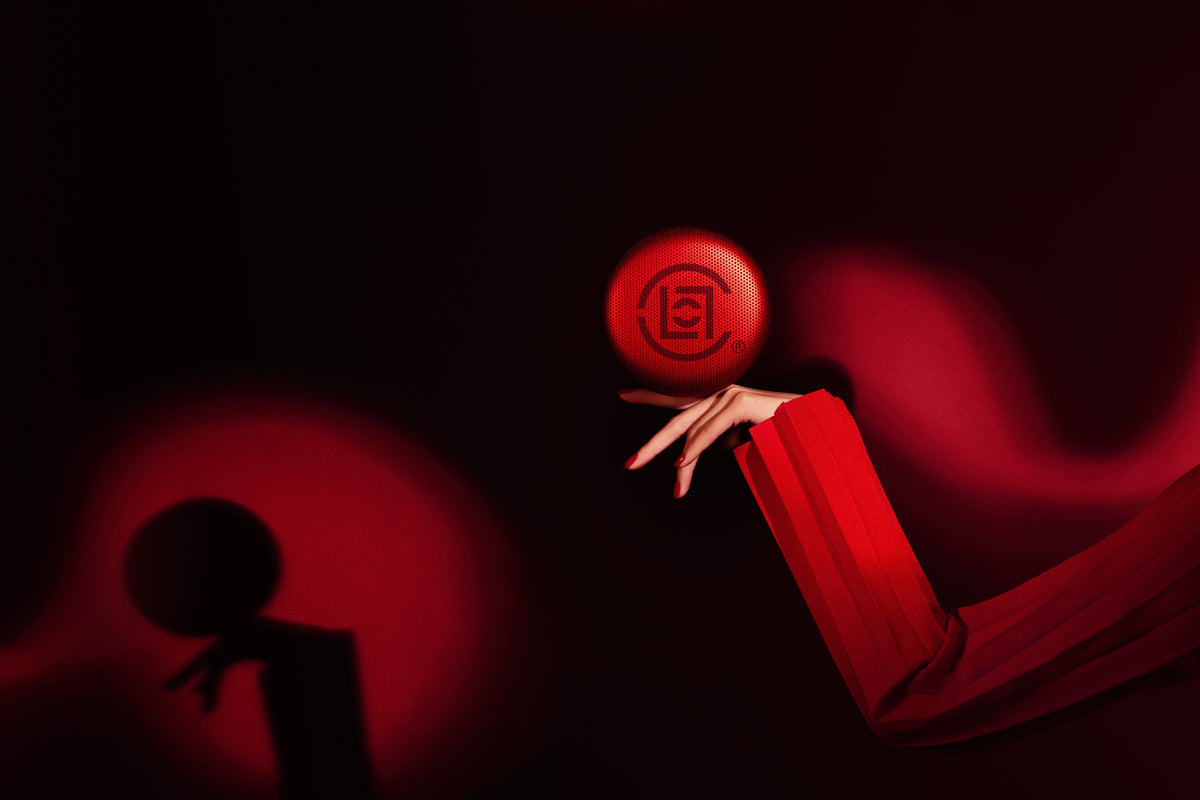 CLOT AND BANG & OLUFSEN COLLABORATE TO CREATE LIMITED EDITION BEOSOUND A1 2ND GEN SPEAKER
CLOT and Danish luxury audio brand Bang & Olufsen collaborate to create a limited-edition Beosound A1 speaker. CLOT is a creative movement that injects life and character into the idea of bridging the East and West. Bang & Olufsen is an iconic brand with a proud heritage of innovative sound, unrivalled craftsmanship and design. Together, they bring a new beat that celebrates the vitality of life, music, and Chinese culture.
"Bang & Olufsen and CLOT share a passion for modern craftsmanship and premium materials. CLOT's goal of bridging cultures through experiences and sensations to a new generation resonates with our own mission to design sound that sparks the senses for the ultimate listening experience", says Christoffer Poulsen, SVP of Product Management & Brand Partnering at Bang & Olufsen.
In this exciting partnership, the two brands have drawn creative inspiration from the origin and meaning behind the name CLOT, which was inspired by Jamaican reggae music CLOT Founder and Creative Director, Edison Chen, was particularly drawn to, and the life force of blood. CLOT represents a movement that brings together brands, creativity and cultures. From these shared connections, a common culture arises as art, knowledge and music, evolving and radiating outwards like a pulsating heart.
"The rhythm of a heartbeat is like music — it's everyone's beat, everyone's being. Our heart pumps blood, and our blood runs our system. It's like the making of music and the making of art, which is actually human nature. Being able to work with Bang & Olufsen and start a journey on product creation has been fun. This is the first step and hopefully we will have a lot more products to come." says Edison Chen, Founder and Creative Director of CLOT.
To realise this design concept, the aluminium grill surface of the limited edition Beosound A1 has been tinted in a bright metallic red to represent blood cells carrying the essentials for cultural creation as it channels music to our ears. The colour red also holds significance in traditional Chinese culture and was chosen by CLOT to bring the rich Eastern heritage into the modern era. Referencing the brands signature style, the CLOT logo is printed onto the speaker grill to create a daring and visual impact whilst keeping the essence of Bang & Olufsen's design aesthetic. The black leather strap has a black anthracite aluminium tag with the Bang & Olufsen laser etched on one side, and CLOT's logo on the other.
Beosound A1 is the perfect portable speaker with loud and captivating bass rich sound, designed to be shared by everyone around – for hours on end. Fully dust and waterproof, Beosound A1 is primed for up to 18 hours of non-stop play. True360 omnidirectional sound makes this speaker the natural centre of attention, while the Multipoint feature lets two devices connect and control the tunes. Beosound A1 provides crystal clear voice calls thanks to its speakerphone performance, Bluetooth 5.1 and three internal microphones give the best connection for online meetings and hands-free calls. 
To channel the creative concept for the limited edition Beosound A1, a fast-paced and immersive animation video inspired by blood clots incorporates musical frequencies and the colour red to create a visual representation of experiencing music. The CLOT x Bang & Olufsen Beosound A1 is set to launch at JUICE stores and online at juicestore.com from 12 December, 12 pm HKT. Stay tuned to our social media for more news and updates. 
Price: HKD $2,588, RMB $2,388, USD $299, TWD $9,990
Selling Doors: JUICE CENTRAL / JUICE CAUSEWAY BAY / JUICE THE BOX Sheung Wan / JUICE Shanghai (JULU ROAD) / JUICE Chengdu IFS / JUICE Guangzhou / JUICE Los Angeles / JUICE TAIPEI / JUICE TAICHUNG/ JUICESTORE APP / JUICE Online Mini Program / Online  at WWW.JUICESTOREUSA.COM / WWW.JUICESTORE.TW / WWW.JUICESTORE.COM 
Related: Designer Spotlight: CLOT Founder Edison Chen On His New Journey With Bang & Olufsen