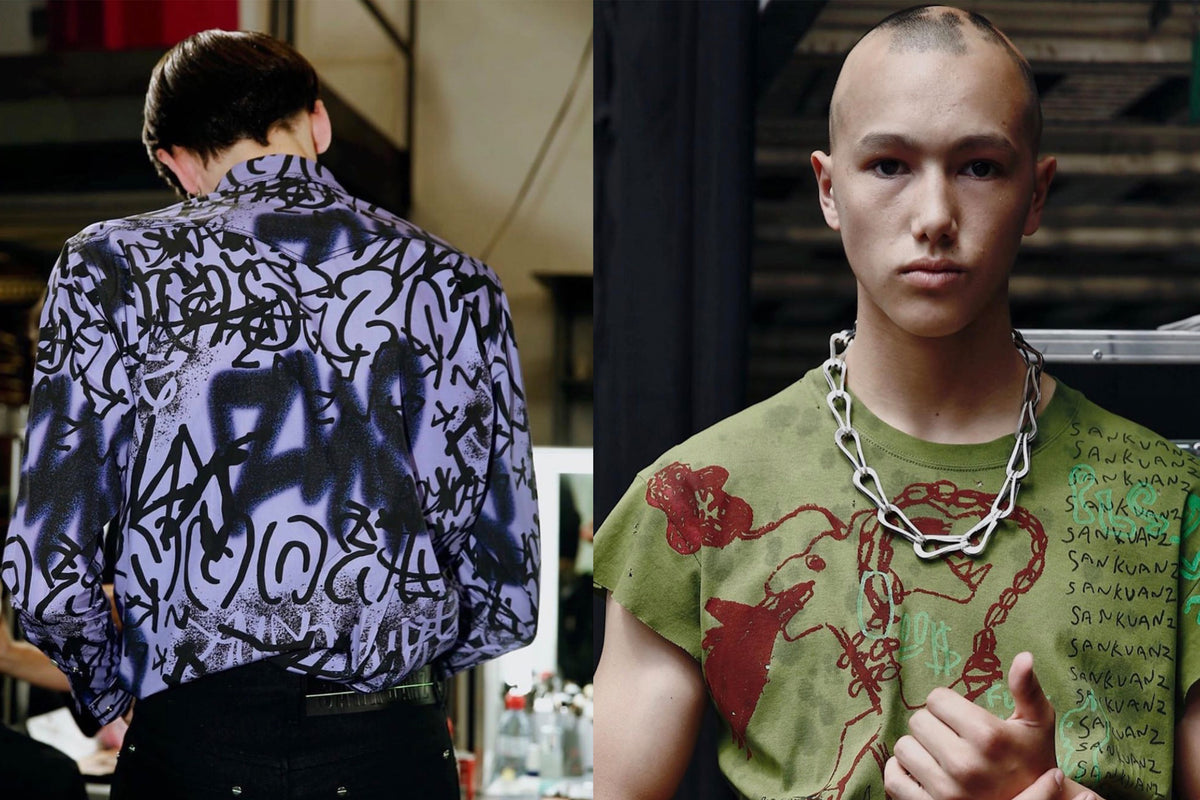 Made in Xiamen: Sankuanz SS20
Xiamen is a coastal city in southwest China. Known for their attractions and slow way of life, it's not particularly a place where one would suspect to be the base of LVMH Prize finalist, Shangguan Zhe's brand, Sankuanz.
As most Chinese brands rush to the country's metropolis Shanghai and Beijing, Sankuanz stayed behind in Xiamen, ever since their establishment in 2008. Going anti-mainstream seems to be their area of expertise, Sankuanz's rebellious nature shines through his collections, drawing inspiration from youth subcultures and referencing them in his design. 
The latest SS20 collection is no different. Inspired by American Southern Gothic styles, Shangguan referenced gangers, grunge culture and literature elements in his design. Graffiti prints and variations of the Sankuanz logo surfaces on sleeveless tees and jackets, such as this Grey S/S T-Shirt. 
A highlight of the SS20 collection is their new key color, The 'flaming shade of purple'. The Cap Hoodie in this color is enhanced with colorful sprayed graffiti and Swarovski crystals, giving that trademark SANKUANZ look. The S/S T-shirt is similar but as a T-shirt, great for the upcoming warm weather.
Scroll to see more of Sankuanz SS20 collection:
Select pieces are now available at JUICE Causeway Bay and online.