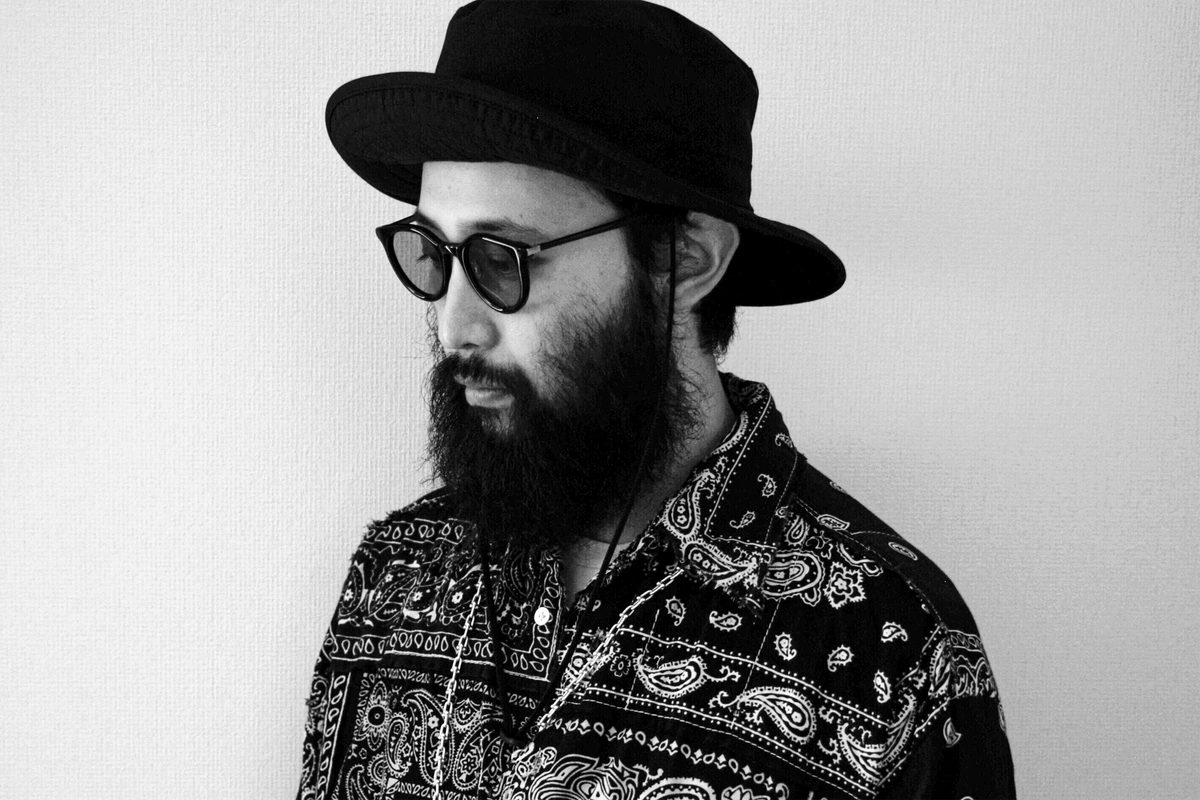 DESIGN 101: MIYAGIHIDETAKA on His Namesake Label and Doing Fashion His Own Way
Following the recent collaboration between MIYAGIHIDETAKA and CLOT, we feature some insight into the mind of renowned Japanese fashion designer, Miyagi Hidetaka. The designer started in fashion simply because he couldn't find exactly what he wanted to wear, resulting in his eponymous label's motto, "we release the products that I really want to wear or make.". With each MIYAGIHIDETAKA one-of-a-kind piece, handmade with the use of hand-sourced fabric, the attention to detail reveals itself to the owner as well as the designer's drive to do things his own way. Miyagi Hidetaka is truly representative of Japanese fashion. Read on to learn more about his start in fashion and shop MIYAGIHIDETAKA now online and at JUICE Shanghai.
1. What made you get into fashion?
I usually wore old clothes, but I always thought of different details that I would like or better sizing to fit me. So in the end, I solved this problem by starting my own brand. MIYAGIHIDETAKA's concept is "we release the products that I really want to wear or make."
2. How did the sourcing for bandanas start?
The first product I made was the Bandana shirt, and that's because I collected bandanas before and I wanted to make a shirt with a bandana print. The first shirt was constructed from my own vintage collection. After that, we spent an entire year collecting bandanas for each project with a vintage apparel dealer. Once we had collected enough, I would go through them all and select which will be produced into shirts.
3. What's your top tip for people who are looking to go into repurposing fabrics and making new things?
Making products out of repurposing fabrics is actually really easy. But of course, the appeal of the clothing I make for me isn't that it's made for no particular reason. I always believe that repurposing fabric and how you do it will express the inherent appeal of it.
4. What do you think of recycling fashion? Since the fashion industry is bad for the environment, does that have an influence on your brand?
The most important thing for the environment is control of supply and demand. Right now, there is too much supply in the fashion industry. Of course, recycling is important too, but we need to control the supply. So MIYAGIHIDETAKA doesn't release anything coinciding with the fashion season. We only release things when it's ready and release what we want to.
4. Who and what are some of your biggest influences and inspirations?
Many designers take inspiration from music, movies, art, and books. I take a lot of inspiration from those things too but my biggest inspiration is mainly my upbringing and my everyday environment. This includes the conversations I have with people, the things I do in life, my special experiences - all those inspire me. For example, I have been using a bandana handkerchief since I was little. This has led me to the present.
5. What do you think about the future of fashion?
I think what we use to take for granted will no longer apply. The irregularities will increase. I'm really looking forward to seeing what kind of reaction we'll get from the surprising things we will be doing.
CLOT x MIYAGIHIDETAKA stock available for collection at JUICE Shanghai - Ju Lu Lu, also on our online store at juicestore.com