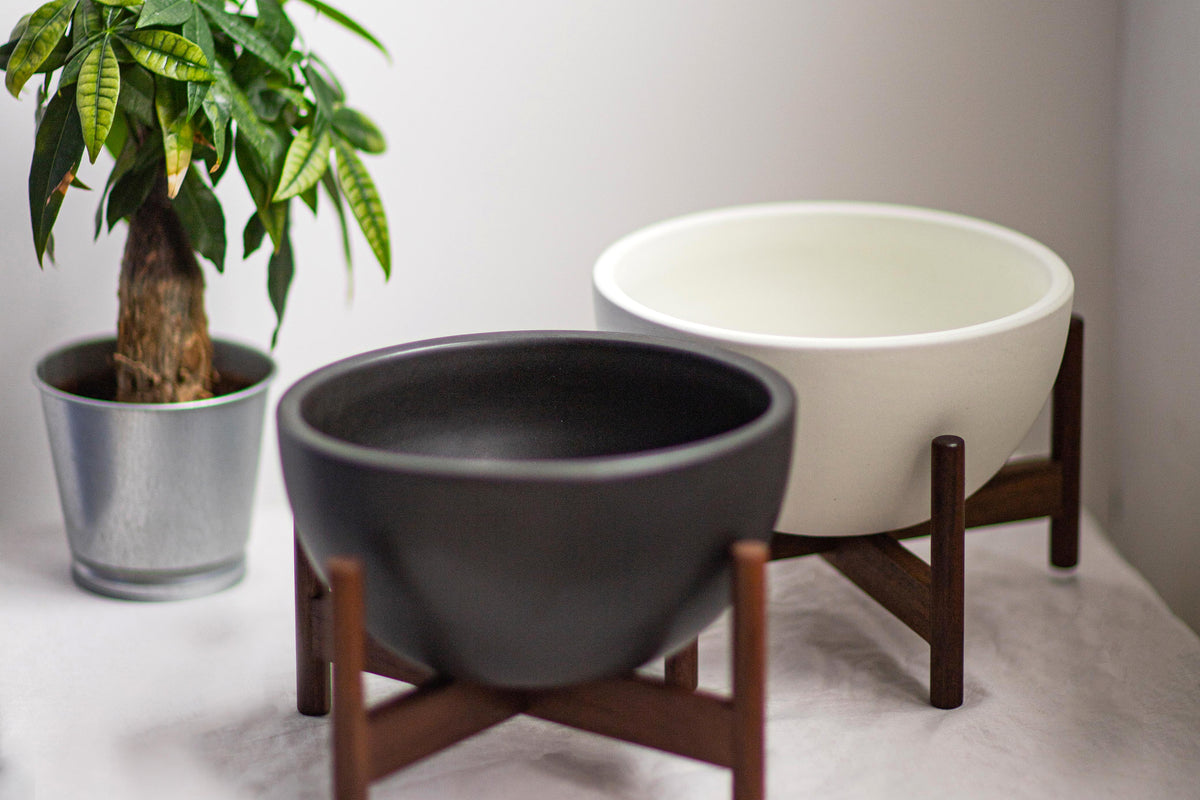 Modernica Case Study® Ceramic Pots and Stoneware For The Plant-Obsessed!
A brand new selection of Modernica Ceramic planters and stoneware pots have arrived at JUICE! The family owned brand was founded in 1989, based in Los Angeles, Modernica has continued to reinvigorate American lifestyle pieces with the highest craftsmanship. The Case Study Ceramics® series takes inspiration from the Case Study House program that ran from 1944 to 1966, with the aim to deliver Modernist designs and architecture to the post-war home (WW2).
 The unique forms of each stoneware pot take inspiration from both architectural concepts with modernist ideologies, complementing the room or garden with its elevated structure and color. All pieces are built from high-fired ceramics and come with a stand crafted from Brazillian Walnut - all handmade in California. 
The planters and pots are available in various sizing, colors and glazes - adding a modern touch to any space.
The Case Study® Ceramic Series are now available at JUICE Causeway Bay, JUICE K11 Musea and online at JUICESTORE.com!