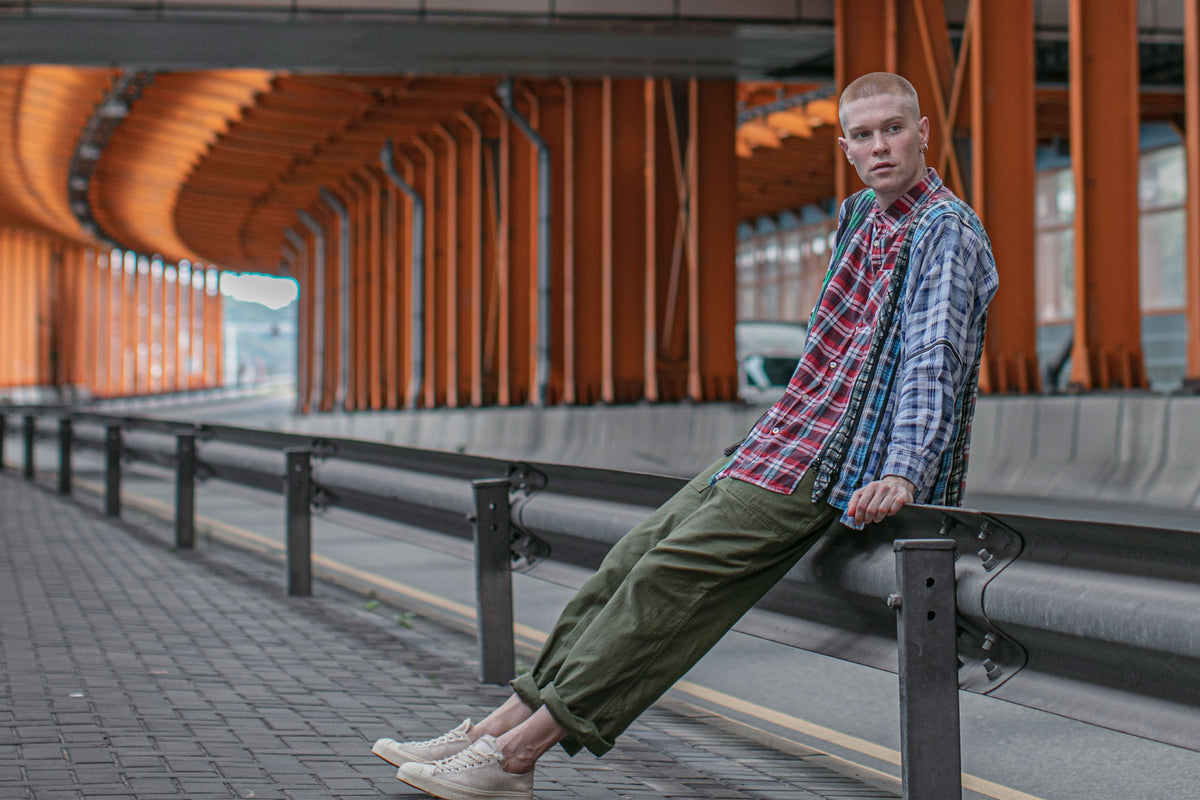 NEEDLES' First Drop of the Autumn/Winter 2021 Collection Is Inspired By The Funky Technicolor Graphics of the '70s!
Back again with one of the most appreciated Japanese luxury fashion brands in the Hip-Hop game, NEEDLES, has been worn and endorsed by A$AP MOB and even recently had a partnership with the AWGE crew on a small collection. Put under the Keizo Shimizu ran Nepenthes collective conglomerate alongside brands such as SOUTH2 WEST8, ENGINEERED GARMENTS and more. Each release has been met with more sophistication than the last, with silhouettes from past seasons upgraded and elevated exceeding all expectations from fans of the brand, keeping similar previous cut-and-sew aesthetics but with more contemporary sensibilities.
This upcoming autumn winter season has been influenced stylistically from the era of dancing disco freaks & retro hippies, the '70s. The graphics & silhouettes are guided by the obvious references to the retro graphics of the era, with its funky technicolor design & patterns elements not only in clothes but in interior design, merged with the soft comforting feeling of shag carpets. Silhouettes embodying these colourful inspirations are the Cardigans, crafted in Japan with a mixture of high-quality fabrics such as mohair and nylon, creating a soft and unique texture - finalised with its piping on the collar and antique buttons. The features of the cardigans, separate from the design elements, are its light-weight feel and its surprisingly high heat retention making it perfect for the colder seasons; the cardigans are available in a variety of patterns/colorways, 'Argyle - Yellow', 'Diamond - Charcoal', and 'Geometric Diamond - Beige'.
Notable pieces include the world-renowned and sought-after classic NEEDLES tracksuit combo, but this time coming in colorways of 'Dark Green' and 'Navy' utilising the brand's comfortable poly smooth fabric lining made for a snug and cosy fit; the C.P. Coat, crafted using a unique uneven dye technique and nylon tussore lining specialised by the brand inside the coat; a Bomber Jacket in 'Black' with its unique old-school Argyle Emblem pattern on the jackets outer made from synthetic fabrics, and the inside emulating a velvety fabric feel, is made from complete rayon grand material; finalised with the classic baggy heavy-weight pants in a stylish 'Olive' colorway, easily worn with any of the pieces among this luxury collection. All pieces from this collection have been made and manufactured in Japan to ensure the highest quality possible.
Take a look at the newest Autumn collection from Japanese luxury label Needles, available at JUICE Causeway Bay and JUICESTORE.COM!