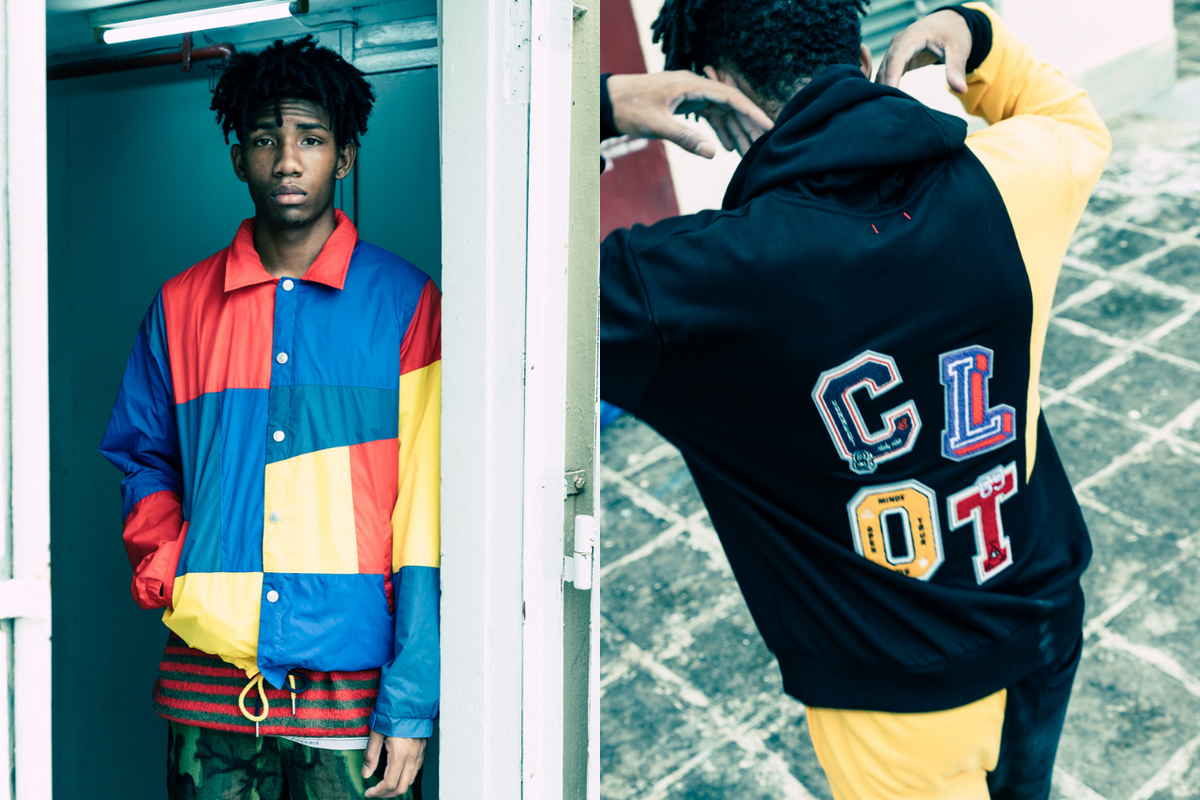 New Releases from CLOT SS19 Collection Plays on East Meets West Narrative
The latest arrivals for CLOT's Spring/Summer 2019 collection is available now, featuring playful colorways, quirky appliqués like varsity letter patches and bold graphics. CLOT's new season presents the brand's East-meets-West narrative in a playful way.

Key pieces from the collection reflect CLOT founders Edison Chen and Kevin Poon's background overseas in the West and Hong Kong, through the use of college motifs with Asian symbols.The collection aptly named "Untitled" represents ambiguity, leaving room for new interpretations from the audience and wearer. For our latest photo set, we chose a different tone with contrasting elements of Americana and colours against Hong Kong's concrete jungle.
CLOT's Spring/Summer 2019 collection is available now at JUICE Causeway Bay, Tsim Sha Tsui, Shanghai, Taipei, Taichung, Beijing and Chengdu. 
Customers who buy CLOT at JUICE Causeway Bay and Tsim Sha Tsui will receive a selection of exclusive Spring/Summer 2019 stickers. 



PHOTOS BY: SAMUEL FUNG/CLOT
WORDS BY: DAISY QUILINDO/CLOT