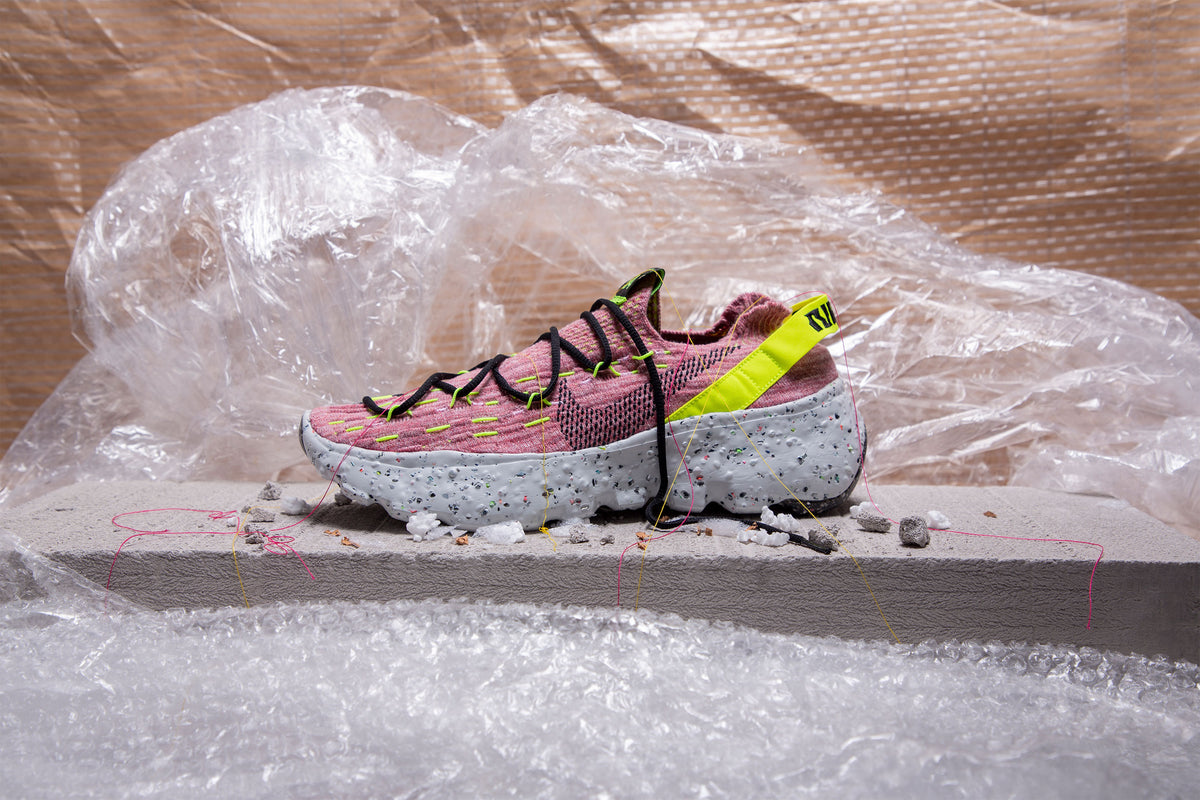 Nike's New Space Hippie 04 Colorway is out now at Juice!
A shoe that is comprised of recycled material was the goal of Nike's Space Hippie Collection, as a result of the growing environmental impact the fashion industry causes. With each release of Nike's Space Hippie collection, it seems to break more boundaries in the environmental strides it can make as a brand. This time coming out with Nike's new Space Hippie 04 "Lemon Volt".
It is unique in the sense that the brand's new release strays away from the previous pieces due to its fluorescent color but also when considering how much of the shoe is comprised of recycled material. About 25% of recycled material is used in the shoe, as well as having the lowest carbon footprint against the whole collection making it the least environmentally impactful piece thus far.
The shoe uses a brink pink, grey and yellow colorway as opposed to the previous Space Hippies which comprised of mostly tones of grey. The colorway "Lemon Volt" consists of light tones of pink on the upper, with a smaller grey patch on the inner side of the shoe's upper and a small Nike logo imprint on the toe cap area, as well as other small logo imprints on the sole of the shoe. Finally, as a finishing touch, using a sleek black thread imprinting the renowned Nike logo on the outer area. 
The shoes are available now at JUICE Causeway Bay, K11 Musea and online at JUICESTORE.com.