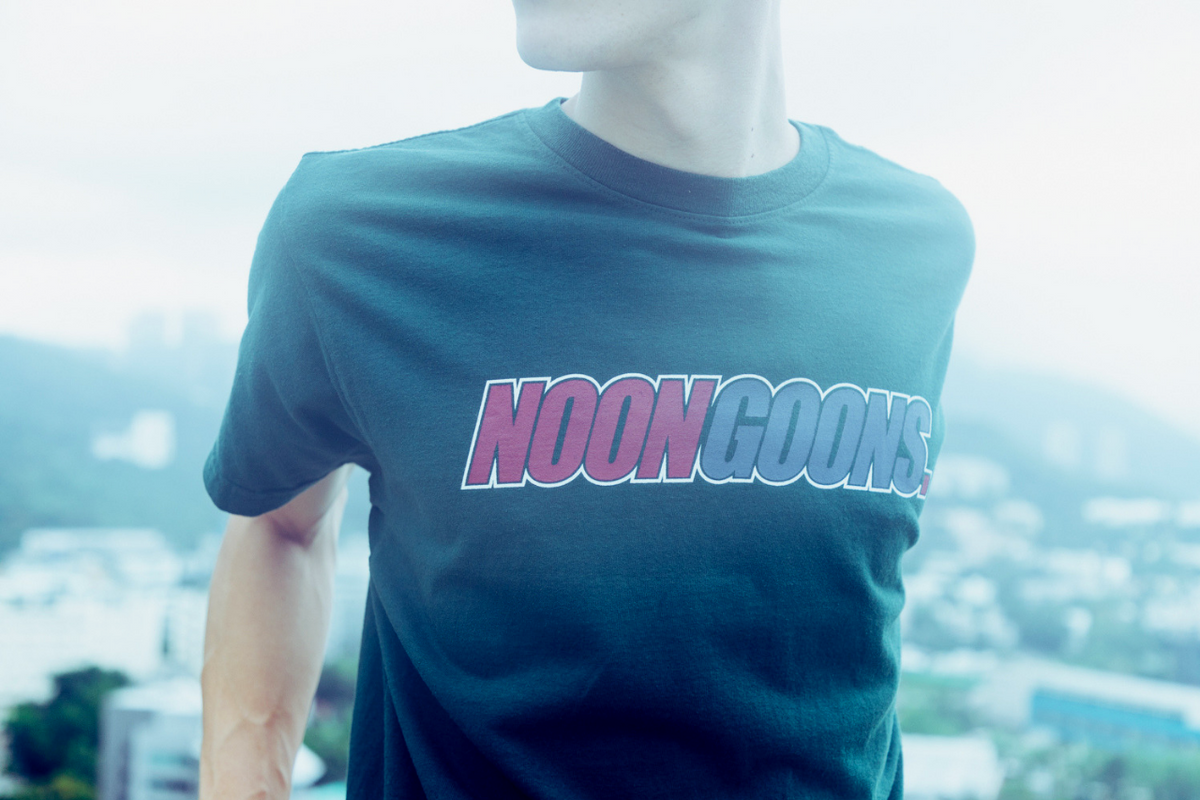 NOON GOON's Surf Punk Waves Arrive at JUICE
NOON GOONS is the brainchild of Kurt Narmore, who was born and raised in Southern California. He founded the brand in 2016, taking on Freshjive founder, Rick Klotz to lead design and Sam Jarou of COMME des GARÇONS as creative director. Since then, the brand has garnered success, alluding to the high demand for their quality designs that are functional, casual and extremely versatile. The menswear line has been praised for its SoCal authenticity and is reflected through their design and production, "Obviously we live and breathe downtown L.A." Narmore refers to the overall essence of his clothing line. All of their pieces are made in Los Angeles, resulting in a product range that is locally produced and high in quality.

The brand's attitude and style are heavily influenced by Narmore's childhood roots, including facets of subcultures like skateboarding, surfing and punk. The brand embodies anti-establishment with the message  "YOUTH AGAINST ESTABLISHMENT" as their rallying cry and naming the brand 'NOON GOONS' after tourists who crowd the beach after the best waves are gone.

Influences from surf and punk resonate through their layer-friendly essentials, loose graphic tees and the use of textures like plaid, fleece and corduroy. The apparel is designed to be transitional - perfect for the changes in weather and anybody who is on the move or out to catch morning waves.
NOON GOONS Spring Summer 2019 collection is available at JUICE Causeway Bay and online soon.
Photos by: Samuel Fung/CLOT, Reeve Lee/CLOT
Photography Assistants: Henry Cheung/CLOT, Alan Tsang/CLOT